FEATURED FIND: 99 NEIGHBORS PROVE THAT STRENGTH IS IN NUMBERS
Image by Alyssa Gafkjen, provided by Warner Records
Hip-hop/arts collective 99 Neighbors prove their is strength in numbers… and in diversity.
In ecology, biodiversity is one of the most important aspects of a thriving ecosystem. Every single organism plays a vital role in the ecosystem's survival. Small, sequestered ecosystems are particularly fragile as the loss of a single element can doom the entire system. Biodiversity makes for a stronger, more diverse, more resilient ecosystem.
It's an apt analogy for some of the more forward-thinking members of the musical ecosystem in the last 10 years. These days, few musicians are only musicians. Instead, you get savvy artist-preneurs using their platform to launch fashion lines, modeling careers, and to crossover to become a more general influencer. Most of the biggest hip-hop or pop releases in recent years are accompanied by a full fashion line. You still can't get Megan Thee Stallion on vinyl, but you sure as heck can pick up "Cry Baby" sweatpants.
Hip-hop collective 99 Neighbors have taken this principle to heart, operating more like a sovereign nation or socialist co-op than a 20th Century garage band.
99 NEIGHBORS - RAGELESS HOPE
99 Neighbors are a collective of 8 rappers and a handful of artists, photographers, designers, and videographers. This entourage gives them everything they need to not only thrive, but to do so on their own terms. This is evident in everything from their unique music to slick visuals and graphics.
99 Neighbors' core is made up of Somba, the producer; the rapper HANKNATIVE and Sam Paulino, who splits their time between rapping and vocals. They launched in 2019 with Television, a curious collection of Kanye-esque hip-hop gospel, Frank Ocean-worthy digital soul, and lo-fi indie rap, like Lil Peep if he'd spent more time bingeing The Black Keys and Tuareg guitar bands than My Chemical Romance and Nirvana.
99 NEIGHBORS - FACTS
Television's launch speaks even more to the collective's scoping vision. In July 2019, 99 Neighbors hosted an open house event in their native Burlington, Vermont, where they created an immersive environment, crammed full of local artists, photographers, and designers, culminating in a performance of Television in its entirety.
99 Neighbors' ambition and high style was enough to turn the head of some influential tastemakers. They teamed up with Pat Corcoran - who was influential in elevating Chance The Rapper early in his career - who tapped the crew to join the ranks of the newly minted Nice Work imprint of Warner Records.
This kicked off an especially fertile stage in 99 Neighbors' career, launching a fast and furious string of excellent singles, raising the Neighbors' status with each release.
99 NEIGHBORS - EASTSIDE
With such a rich, robust roster of diverse talent, there's no telling what you're going to hear on a 99 Neighbors' track. One track might be old school boombap, followed quickly by some lo-fi neosoul, only to pivot into a stripped-back folksy guitar jam.
Even though the 99 Neighbors are highly unique and idiosyncratic, they're not without precedent. At their core, they bring to mind classic rap crews, especially Wu-Tang Clan. Like Wu-Tang, there's a sense that anything can happen, as 99 Neighbors' turn their magpie eye on any genre that happens to pass their eardrums. Also like Wu-Tang, there's a feeling of being let in on a secret, of being given access to an exclusive clubhouse, full of smoke and in-jokes and scrawled graffiti.
99 Neighbors also ignore pointless (and imaginary) genre distinctions, bringing to mind the best moments of emo rap but less screechy and whiney. There are echoes of abstract, experimental digital hip-hop, as well, conjuring the bleary eyed sampledelia of Blu and the mellow meditative beats of lofi playlists.
Somehow, all of these elements make sense together. And they all manage to sound like 99 Neighbors, regardless of who's on the mic. That's the most telling aspect, that every track bears their fingerprint even when working in completely different genres.
Art collectives are some of the most exciting evolutions of modern music and culture, hinting at a new renaissance of music, art, and fashion. 99 Neighbors hint at a future of inventive, immersive art and imaginative interdisciplinary creativity. We Are: The Guard can't wait to see this weird, wonderful world 99 Neighbors are helping to summon.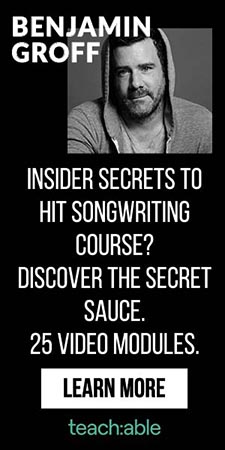 J. Simpson occupies the intersection between criticism, creativity, and academia. Based out of Portland, Or., he is the author of Forestpunk, an online journal/brand studying the traces of horror, supernatural, and the occult through music, fashion and culture. He plays in the dreamfolk band Meta-Pinnacle with his partner Lily H. Valentine, with whom he also co-founded Bitstar Productions, a visual arts collective focused on elevating Pop Culture to High Art.
Label
Nice Work / Warner Records Inc
WE ARE: THE GUARD LATEST RELEASES
Leon Else