FEATURED FIND: ALLIE X HAS BEEN MAKING "WEIRD" COOL SINCE 2014
Dark-pop madame Allie X doesn't compromise for anyone. When asked to describe herself in an interview with Dazed two years ago, the Canadian artist replied with the following: "I grew up in the suburbs outside Toronto. I'm the weird girl who's never fit in, a Leo who is very moody, and a major hustler. I'm ambitious to a fault, I don't lie to people, and I try to help fellow outsiders find their confidence." It's a boldly assured answer from a musician who, against all odds, has been making "weird" cool since 2014. And, boy oh boy, do we love her for it.
 

 

 

View this post on Instagram
Born on July 31, 1985 in Oakville, Ontario, Alexandra Ashley Hughes got her start studying musical theater at the prestigious Sheridan College. During this time, Allie clocked up multiple acting credits, before relocating to Los Angeles in 2013 to focus on songwriting. It was here she first developed her creative partnership with Australia's Troye Sivan. It wasn't until 2014 Allie stepped into the spotlight on her own accord, however, with her debut single "Catch." A pristine bit of freak-pop, "Catch" was a blogosphere hit, with Katy Perry even calling it her "SPRING JAM!"
In 2017, Allie X continued to hone her twisted-pop on her debut album CollXtion II – a 10-song collection as shortlisted in partnership with fans. It was in 2019 Allie delivered perhaps her most fully realized body of work to date, though, in the form of her sophomore album Cape God. Drawing inspiration from Heroin: Cape Cod, USA – a documentary about the American heroin epidemic – Cape God presented Allie as a true visionary, mixing gothic theatrics with the kind of melodic ear that even convinced Mitski to come out of her lengthy hiatus to collaborate.
Far from leaving behind her Cape God era, Allie X returned last month with a deluxe version of her acclaimed sophomore album. Consisting of five bonus songs and a new cover art showing the ghostlike singer standing on the edge of a cliff at an inky sunset, Cape God (Deluxe) hears Allie further balancing her penchant for the strange and haunting with pop hooks that sink deep into the soul. Case in point: "Anchor," the chilling lead single from the album. Sounding like a long-lost Radiohead B-side from a small-town nightmare, "Anchor" is pure sonic cinema.
As Halloween queens such as Lorde and Billie Eilish continue to dominate the charts, dark-pop is becoming more mainstream than ever. While she may not have experienced the same level of Billboard success, Allie X is the unsung hero of the genre, putting the "art" in "art-pop" for close to a decade. Within an industry that thrives on the commodification of music into cookie-cut packages, Cape God (Deluxe) is the utmost embodiment of artistic integrity. Of staying true to the self, no matter how much we feel pressured in the other direction. Weirdos rise.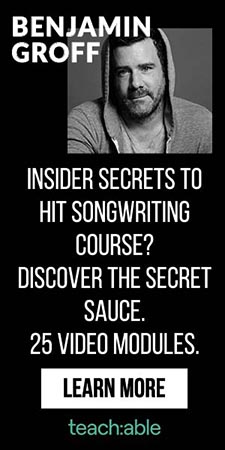 Jess Grant is a frustrated writer hailing from London, England. When she isn't tasked with disentangling her thoughts from her brain and putting them on paper, Jess can generally be found listening to The Beatles, or cooking vegetarian food.
Allie X
Birthday / Sign
July 31st
Education
Interlochen / Sheridan College
WE ARE: THE GUARD LATEST RELEASES
Leon Else