FEATURED FIND: ANJIMILE REMINDS US WHERE POP MUSIC CAN GO ON 'REUNION'
Photo by Omari Spears
Singer/songwriter/composer Anjimile asks us to imagine where style walks hand-in-hand with substance, where pop music can also be smart and tasteful as well as catchy and fun.
Culture seems to go in waves, alternating between the "high-brow" and the "low-brow," between art and culture and hedonistic materialism. The pretentiousness of 70s prog gave way to the rough-and-tumble, no-frills world of punk, which in turn spit out the glossy, plastic Pop of New Wave and the first wave of MTV artists. Of course, any sense of cultural continuity or linear history has imploded in the wake of the internet, where "it's all happening," to quote Cameron Crowe's Almost Famous, and all at the same time, no less.
This freedom from history, from the tyranny of cause-and-effect, is the best part of modern living. Even though we've still got a long way to go, we're still making great strides towards offering a life of dignity, respect, and opportunity for everybody. We no longer have to inherit crappy systems of intolerance and inequality. We're free to engage with the world, with society, even with our very selves. We are truly the authors and architects of our own destinies, masters of our own fates. We are "Makers," as put forth by Anjimile's striking single from last year's Giver Taker, "Maker."
ANJIMILE - MAKER
Anjimile's music is a perfect sonic metaphor for taking control of your life, your soul, your destiny. The child of conservative Presbyterian Malawi immigrants, Anjimile was born and raised in the outskirts of Dallas before relocating to Boston. None of these biographical points prepare you for Anjimile's delicate, artful, exploratory indie folk, more Sufjan Stevens then ZZ Top or the Pixies. Honestly, no amount of descriptors can prepare you for the unique assemblage of Anjimile's art, where intricate acoustic instruments dance with orchestral arrangements, which occasionally chant and sway with Malawi harmonies and rhythms. Imagine Sufjan Stevens arranging for Amadou Y Miriam and Konono No. 1 to at least get into the same stratosphere.
Anjimile's not content to just forge one sound and identity, either. They could easily have rested on their laurels after the rapturous praise of last year's Giver Taker. Instead, they're showing how much life there still is in these ornate soundworlds with Reunions, an album of remixes and reinterpretations, created in collaboration with some of indie music's leading talents.
Consider "In Your Eyes," working with Filipino indie artist Jay Som, translating the intimate acoustic folk of the original into a work of ornate grandness. Jay Som's songbird vocals are layered and layered until she becomes a Mormon Tabernacle Version of herself. Meanwhile, Anjimile's nimble guitar arpeggios are translated for a string quartet, bristling with post-Philip Glass neominimalism and big, tender-hearted swells, somewhere in the hinterland between Samuel Barber's Adagio For Strings and Yo-Yo Ma's arrangements of Appalachian melodies.
ANJIMILE - IN YOUR EYES (REFLECTION) FEAT. JAY SOM
Reunion reminds us that Pop isn't the only realm that could use an overhaul. The classical world seems just as aimless, lost, and confused as Pop Culture, either stubbornly pushing forward into obscurity, getting further and further from "pop conventions" like melody or rhythm or pleasure. The other side of classicism is just more ivory tower rehashing, cranking out versions of Bach and Beethoven and Brahms and other composers whose name begin with 'B' and have been heard 100,000 times before. Maybe, just maybe, there is another way...
Anjimile's music hints at a future where orchestral arrangements and melodicism walk hand-in-hand in the sunlight. Classical doesn't have to mean difficult or abrasive, nor does Pop have to mean vapid and shallow. Truly a brave new world, indeed.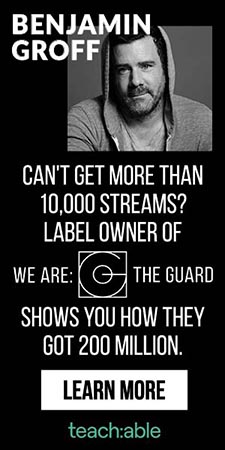 J. Simpson occupies the intersection between criticism, creativity, and academia. Based out of Portland, Or., he is the author of Forestpunk, an online journal/brand studying the traces of horror, supernatural, and the occult through music, fashion and culture. He plays in the dreamfolk band Meta-Pinnacle with his partner Lily H. Valentine, with whom he also co-founded Bitstar Productions, a visual arts collective focused on elevating Pop Culture to High Art.
Anjimile
Label
Father/Daughter Records
Genre
Indie Folk / Indie Pop
WE ARE: THE GUARD LATEST RELEASES
Leon Else