FEATURED FIND: BIIG PIIG IS THE NEXT BIIG THING
If you're not hip to Biig Piig, it's time to wake up people. The project of Jess Smyth, Biig Piig makes hard hitting, genre-bending jams for every emotion.
Currently based in West London, Smyth was born in Cork, Ireland, but lived in Spain for her childhood years, as her family thought the climate would be better suited for her brother's asthma. She picked up Spanish while living in Spain, and incorporates the language into her music. After a financial crash in the region, her family was forced to pack up and return to Ireland.
The transition was really difficult for Smyth, as she had only attended school in Spain. While she spoke English with her family, she had primarily worked on reading and writing in Spanish. She had to learn basic English and reintegrate into Irish culture in her early teenage years. The family continued to move around a bit before heading to West London.
She didn't immediately return to school and spent a lot of time alone in her room, but it was in this dark period that a light appeared: her first song. As I'm sure many of us experienced during COVID-19, this sense of isolation forces introspection, and during that season of Smyth's life, she began to find herself as a musician.
Shortly after, she began to be immersed in the local music scene- meeting collaborators and sneaking out to underground late-night shows. Moving around forced her to be adaptable and to be a lot of things at once. This adaptability seeps into her music as she seamlessly and skillfully blends genres. Biig Piig isn't just one thing, but rather a combination of things that are uniquely hers. Citing influences of folk singer-songwriters like Lewis Watson and Ben Howard, as well as hip-hop legends like J-Dilla, this juxtaposition comes together as Biig Piig- where folk-inspired storytelling lyricism meets rhythm.
Smyth began uploading lo-fi, R&B leaning originals to SoundCloud in 2017, and began picking up traction, catching the attention of COLORS. "Everything changed after COLORS," she said. "People were taking it seriously and I thought, 'Maybe I can do something with this.'"
BIIG PIIG - VICE CITY | A COLORS SHOW
And then it really just exploded. Take her 2018 release "Perdida," which translates to "lost." The chill, hip-hop song discusses losing yourself after a relationship and seeking a breather until easier times arrive. With a poetic verse in Spanish that sits atop a neo-soul beat, there's no question why the song has amassed over 14 million streams on Spotify, and another 5 million on YouTube.
BIIG PIIG - PERDIDA
In July of 2020, Smyth shared the electronic jam "Don't Turn Around." With samples of nostalgic R&B and neo-soul classics, she juxtaposes old and new- creating an electronic, disco instant hit. The song is slick, dripping in coolness, and supports cutting lyrics. She shared that the song was her "post breakup, pre glow up tune; finally getting to confidence through self-love and letting go of toxic relationships." She sings: "I've seen you now / Exactly who you are / No place for patience / No need to press restart."
BIIG PIIG - DON'T TURN AROUND
On "Feels Right," a single released in November of 2020, Smyth leans more into funk and indie rock. The bass line is absolutely infectious and the gang vocals make it impossible to not sing along. A song about missing nights out spent dancing, it feels appropriate as we all gear up to re-enter the real world post-COVID.
BIIG PIIG - FEELS RIGHT
I could go on and on for days here, as Smyth does not have a bad song out! Let the above be a sampler of the amazingness she has released into the world, and be sure to check out her entire discography. We are lucky to be working in the music industry at a time where artists like Biig Piig are pushing the envelope sonically while staying true to her authentic self. She recently shared a new EP called The Sky Is Bleeding on which she continues to knock it out of the park. Listen below.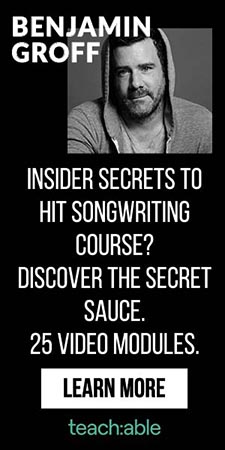 Arielle Tindel is from Cleveland, Ohio. She recently graduated from Berklee College of Music with degrees in Music Business Marketing and Songwriting. In her free time, Arielle can be found gardening or playing bass.
Biig Piig
Birthday / Sign
January 22nd, 1998
Genre
Indie Electronic, Indie Neo Soul, Indie Hip-Hop
Education
Richmond College
WE ARE: THE GUARD LATEST RELEASES
Leon Else