FEATURED FIND: ARTIST-PRODUCER BRAKENCE IS THE NEXT BIG THING
Image provided by Columbia Records
It isn't often that I would call someone the "next big thing"… But here I am, calling someone the next big thing, because all it takes is one listen to brakence's music for you to realize that the 20-year-old artist-producer is an enormous force to be reckoned with. Kid-wonder Randy Findell got his start within the music scene at only 15, and hasn't taken his foot off the gas since then.
Hailing from Columbus, OH, Findell found his first moment of recognition when he collaborated with Corbin Cary of SVNSET WAVES, a Texas-based electronic music label, which eventually led to the release of his debut album Hypnagogia in 2018. Like the definition of the title suggests, this album feels like a state between sleep and wakefulness, inducing a hypnotic electronica deep dive into emotions such as love, anxiety, and self-realization. As the sole producer, writer, and performer of his work, the then 17-year-old Findell already began showing a maturity beyond his years in his music, masterfully blending glitchy electronic elements with entrancing melodies.
BRAKENCE - FIRSTEGO
In 2019, he released his first EP Bhavana – meaning "calling into existence," an important concept in Buddhist practices – which further expanded upon the electronic finesse heard in Hypnagogia, but differed in that the four delightful tracks were more structured and pop-influenced, with sweet guitar riffs blending with heavy trap elements behind catchy falsetto melodies.
BRAKENCE - BOYWONTCRY
During this pivotal year, Findell also started his freshman year at Ohio State University, which he dropped out of after two weeks, inspiring his tune "Dropout" featuring blackbear. This life-changing decision also served as a large theme of his second album, punk2, which was released in March 2020 to critical acclaim. This album, a beautiful representation of the current state of Findell's artistry, culminated in a sonic whirlwind that mixes electronica with punk-pop, touching on subjects such as dropping out of college and relationship struggles. His usual electronic finesse blends perfectly with natural drum sounds and his, at times, screaming vocals which contribute to his self-proclaimed world of "self care punk" (quite literally his bio on Spotify). Shortly after this release, he signed to Columbia Records, with whom he re-released punk2.
BRAKENCE - DROPOUT
And if you think that all of that is impressive, oh this is just the beginning, honey. Since then, Findell has released two new singles in 2021 which are absolutely electrifying: "argyle" and "cbd". "cbd" in particular is a standout, with Findell pretty much making an entire beat out of an eclectic array of electronic snippets, yet going for a more organic, funky beat on the chorus. This feels like the teaser to a new project, and if this is the direction that brakence's music is heading towards, I truly think we're witnessing something special unfolding right before our eyes.
BRAKENCE - CBD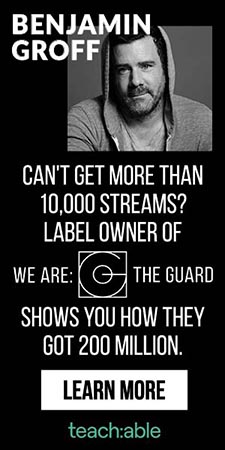 Natalie Kroh is a recent Berklee College of Music graduate born, raised, and currently residing in LA. She's an artist herself who creates music within the contemporary R&B space, but also loves discovering and listening to artists from various genres. In her free time, you'd find her making music, reading, watching movies, or exploring the city with friends.
Brakence
Birthday / Sign
December 17, 2001/Sagittarius
Inspirations
Kelly Clarkson, Adele, OneRepublic, Coldplay, Skrillex
Instruments played
Guitar
Genre
electronic punk-pop
Education
Ohio State University (for two weeks)
WE ARE: THE GUARD LATEST RELEASES
Leon Else