FEATURED FIND: CAROL ADES HAS CRACKED THE CODE TO WRITING AIRTIGHT CONFESSIONAL POP SONGS
Images provided by Big Hassle
New Jersey born and Los Angeles based singer/songwriter Carol Ades is a mass of contradictions - an old soul in a young body; an indie pop musician with a flair for the confessional; even her songs themselves are a masterclass in contradictory emotions - they might be sadder than the saddest, most desperate Tumblr post yet she'll still make you crack a smile and let out a little laugh, like her cheeky little nod to Phoebe Bridgers on her recent breakout single, "I Can't Wait To Be British," which is already earning oceans of ink despite it being her first official release.
CAROL ADES - I CAN'T WAIT TO BE BRITISH
"I Can't Wait To Be British" is a wry, raw expression of wanting to be perfect, of waiting for that perfect equilibrium of elements and ingredients before life can truly begin. In Ades' own words, "It ['I Can't Wait to Be British'] is a little piece of my brain at its craziest. It was moving a million miles an hour the day we wrote it and I really wanted to have a song that spoke back to me all the ridiculous things I would say to myself. I ultimately landed on a chorus that reminded me to stop trying to escape myself."
"I Can't Wait To Be British" exposes one of the secrets of today's music industry. It most often seems that every little thing needs to be scripted and pre-planned to an intense degree, in an industry that seems less-and-less likely to take risks. At the end of the day, though, you've just got to go for it. The best pop music manages to find that balance between rawness and polish.
There's a reason Carol Ades' music sounds so fully-formed, straight out the gate. Under her birth name, Caroline Pennell, she first caught the public eye and ear on The Voice USA 2013. From there, Pennell has gone on to write songs for a number of Pop music's biggest names, from Selena Gomez to Demi Lovato. This honed Carol Ades' songwriting chops to a diamond's edge, which is paired with a distinctive voice and a playful guitar style on her own material.
CAROLINE PENNELL - THE WAY I AM (THE VOICE)
There is often a feeling of a songwriter breaking out and unleashing their soul when they finally get in front of a microphone (think Carole King). Carol Ades is keeping that tradition going strong, becoming that most rare of treasures in the process - a pop musician that writes their own material.
Carol Ades may be playing it modest, claiming their subservience to Phoebe Bridgers. At this rate, though, indie folk hopefuls are going to be name-checking and covering Carol Ades in no time at all! We Are: The Guard can't wait to see it! Young talent that emerges so fully formed is a rare and precious gift!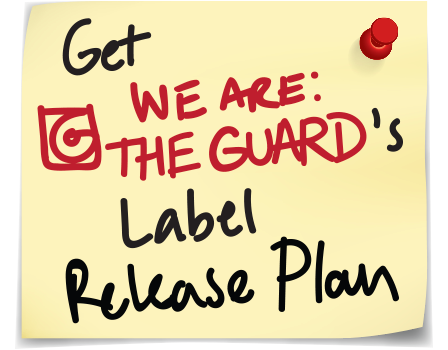 J. Simpson occupies the intersection between criticism, creativity, and academia. Based out of Portland, Or., he is the author of Forestpunk, an online journal/brand studying the traces of horror, supernatural, and the occult through music, fashion and culture. He plays in the dreamfolk band Meta-Pinnacle with his partner Lily H. Valentine, with whom he also co-founded Bitstar Productions, a visual arts collective focused on elevating Pop Culture to High Art.
Carol Ades
Inspirations
Glennon Doyle, Japanese House, MUNA, and Phoebe Bridgers
WE ARE: THE GUARD LATEST RELEASES
Leon Else