FEATURED FIND: INDIE-POP ARTIST CARWASH DOCUMENTS THE IMPORTANCE OF FRIENDSHIP ON LOCKDOWN EP "soap water"
by Charlotte Stack
9/29/21
Photo provided by Garrett Seamans
Most friendships were put to the test over the course of the pandemic and lockdown. On carwash's new EP "soap water", he celebrates the highs and confronts the lows of friendship in the age of isolation.
It isn't revelatory to say that the pandemic required every single person to confront their weaknesses in a way they previously haven't before. One of the very few bright sides of the pandemic was that these weaknesses inspired new music. Garrett Seamans, better known by his stage name, carwash, was one of the artists who spent time creating music while in isolation. soap water is a case study on friendship, accompanied by the indie-pop sound we know and love.
California native Seamans has been a multi-medium artist for around six years now. As a musician, Seamans also makes music under the name Postcard Boy. If the name sounds familiar, it is for a reason. His song, Flight, has over 3.5 million streams on it to date. Seaman's most popular song, however, is Striptease: a laid back yet danceable carwash song.
In addition to music, Seamans is passionate about photography, cinematography and fashion. To accompany the release of his new EP as carwash, Seamans created "soap water: the movie" which is a short film about "a group of friends wasting time in the summer".
A standout track on carwash's new EP is racetrack. On racetrack, carwash fights his existential thoughts, insisting on doing anything to make him forget about "the voices in our heads that never clear". Nostalgic guitar and ethereally layered vocals make racetrack an anthem for anyone who has felt trapped by their racing thoughts.
We were lucky enough to sit down with carwash to talk about his songwriting process, inspirations and more.
We Are: The Guard: Hey carwash! Thanks so much for taking the time to chat with us. We're big fans of your music, especially your new track "friendship". Can you tell us about the process of writing and recording it?
carwash: I wrote "friendship" and most of the EP last summer. I remember writing and recording "friendship" all in a couple days which is super fast for me. A lot of my best songs come out of spurts like that, though. I do remember the first day I made the demo and played it in my car on the way to go surfing with a friend. It was a sunny afternoon, and for some reason I have a distinct memory of being blinded by the sun in my dirty windshield on the way to the beach. I don't remember much more than that to be honest. The song is about the fear of opening up, but the limitless feeling once that fear of vulnerability is replaced with a friendship and holding each other up
WATG: You first started releasing music in 2019. In what ways have you grown since then?
c: That's a pretty tough one to answer because I feel like so much changes even just week to week. To narrow it down to music, I'm now letting other friends of mine have a go at helping produce and contribute ideas. I really was doing it all myself before, and I think a huge growing point for me is becoming open and inviting to other people sharing ideas. More importantly, I feel like as a human regardless of musical growth, I've become a lot better at checking in on myself and making sure I take care of my health, mentally and physically. I'm thinking about what I eat, going for walks (I love a good walk), and taking plenty of time just to watch movies and TV shows. I had faded away from that. I forgot how good you feel after completing a movie.
WATG: "soap water", your new EP, is amazing. Where did the inspiration for this EP come from?
c: The project came out of a collection of demos that I had made over months of the pandemic. I was just trying to make sense of everything. I didn't write the songs with the intention of them being part of a greater whole, but in the end they are all tales of friendship. That's what brings them together. I was looking back on special moments for me while writing the songs, and those stories ended up fitting together perfectly.
WATG: What else is on the horizon for 2021?
c: I've got a few more shows, and then after that I'm just looking to get back to making some new music and hanging with friends. Not too many huge plans besides that. I want to get on a New York trip and some road trips to work on and inspire some new music. I'm not too sure, though. I like leaving it somewhat open-ended or else the weeks go by so quickly rushing into the next thing.
WATG: Who inspires you (both musically and in life)?
c: The most inspiring to me will always be my friends. There's something so energizing about seeing your friends do their own thing whatever that might be, art or not. That feeling is contagious. I get inspired by albums and movies, too. It's all about timing I think. Sometimes music doesn't inspire me at all, it's just noise. But sometimes it brings me to tears and pieces me back together. It's hard to narrow down inspiration because it happens so randomly and everywhere. Looking out the window on the freeway and watching the shadows dance inspires me some days, too. Some days I just hate the traffic.
WATG: Have you ever received a life changing piece of advice that you'd like to share?
c: Maybe, and I haven't realized it. I've received a lot of advice and taken bits and pieces from all of it. I wish I had something mind-blowing, but I'm still learning everyday how to be a better person. That could be my advice I can pass on: take a little bit from everyday. make time for your friends, but also make time just for you.
WATG: To end with a fun one, can you name three green flag albums for us?
c: Big Red Machine - Big Red Machine; A Brief History of Amazing Letdowns - Lilys; Outer Peace - Toro y Moi
carwash's new EP "soap water" was released on September 17 via Playroom and is available to stream wherever you listen to music.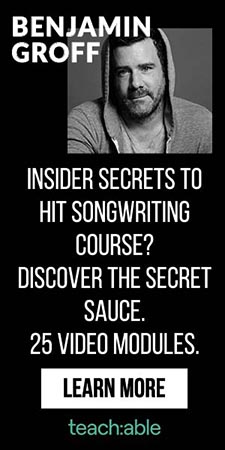 Charlotte Stack lives in Philadelphia, Pennsylvania, where she studies Music Business in Drexel University's Music Industry Program. When she isn't working, Charlotte is most likely cuddling with her dog, Jade or at a show.
carwash
Birthday / Sign
November 30 / Sagittarius
Life changing album
Daydreamer by Maxwell Young
WE ARE: THE GUARD LATEST RELEASES
Leon Else