FEATURED FINDS: CHASE PAVES PROVES THAT YOU CAN BE BOTH COOL AND POSITIVE
CHASE PAVES reveals the silver lining of Cloud Rap, proving once and for all you can be cool and positive.
Let's be real, music has its fair share of toxicity. It's understandable to some extent - we were all born into a poison system that rewards materialism and greed. Hard to fault anybody for doing what it takes to get out from under bad circumstances. And we're certainly not going to tone police people speaking of their hardships, which hip-hop is uniquely qualified for.
With all of these things in mind, sometimes pop music lionizes problematic attitudes, endorsing toxic masculinity, materialism, and overt sexualization. And while there's nothing inherently wrong with that - it's not Sunday School, after all - we can't help but lament a lack of music outside of the negativity of mainstream music.
There's always "conscious hip-hop," of course, with a number of experimental sub-genres chilling in its shade. Cloud rap, mumble rap, SoundCloud rap - all hint at a more experimental, sonically adventurous brand of hip-hop. Cloud rap too often lives up to its name, unfortunately, coming across as vague and formless. Surely, we shouldn't have to forsake catchy hooks and a potent flow just to experience some positivity?
SoCal rapper CHASE PAVES offers a different kind of hip-hop - open-minded and optimistic without coming across as cheesy or New Age. Paves began his musical journey learning how to play drums in church. With CHASE PAVES, he lays this beef to rest, proving that music can be cool and positive. And catchy, well-delivered, and stylish.
It's all on display in Paves' most recent single "AFTERWORK," whose message is about as positive as it comes - the satisfaction of working hard to realize your goals. After school programs might actually work if they could make good choices sound as effortlessly cool as CHASE PAVES.  
CHASE PAVES - AFTERWORK
CHASE PAVES' profile gets higher with each successive release. He's revealing himself to be a unique and innovative voice in hip-hop - positive and uplifting while still being weird and cool. And, above all, slick and sharp.
We Are: The Guard had an opportunity to catch up with CHASE PAVES following the release of "AFTERWORK." Keep reading to read We Are: The Guard's interview with CHASE PAVES, and make sure to drop "AFTERWORK" on your early summer playlist
---
WE ARE: THE GUARD: Hey CHASE PAVES! Thanks so much for chatting with us. As 2021 enters full swing, what's on the horizon for this year?
CHASE PAVES: I have a tape coming out later this summer titled "INFINITY," as well as really dope collabs with people who are really killing it, and some cool people you may not have even known made music.
WE ARE: THE GUARD: We've been loving your new single, "AFTERWORK." Can you tell us about the creative process of writing and recording it?
CHASE PAVES: I wrote "AFTERWORK" when I was Door Dashing and doing Postmates, and after I'd get off, I'd go home or to my buddy's spot to make music, and I was getting pretty tired of working for someone else (The song is also about getting off work and coming home to your significant other and going on a romantic endeavor). After a particular shift when I wasn't really feeling so hot, I went over to my buddy's house and he showed me the beat and I really liked it, and we got to chatting, and the session was still on play, and another beat in the same session started playing after like 30 seconds and I immediately fell in love. That became the second half of the song, and it kind of came out of chance. I just rolled with it and continued the story, talking about the morning after this romantic endeavor, but also how your significant other can make some of the most uncomfortable situations barrable, and eventually change your entire outlook on things you may not have liked before. For me, that would be waking up early.
WATG: How did you get started in music?
CP: I played drums in the church as a young kid, and sang in the choir wherever there was one. My dad was a drummer and so is my sister, who went to Berklee College of Music, where I followed suit before transferring to USC- Go Trojans!!! However, I developed a keen love for rapping because of my older brother, Camdon, who got me into studying the greats like; M.F. Doom, Eminem, Biggie Smalls, Jay-Z, and Lil B or 'The Based God.'
WATG: Is music what you always thought you'd do?
CP: I always knew I was going to do music- I just thought I was going to be a drummer because I went to Berklee College of Music for playing the drum set. However, when I was there, my first year, I made a song titled "Metal Bliss" which is actually out now on all platforms, and that was when it set in that I was going to hold a mic instead of a drumstick.
WATG: What motivates you and who inspires you?
CP: I want to change the way musicians are looked at in the music industry. I don't want to be put in a genre or creative box because I do more than rap, and I do more than make music.
WATG: Is there anything you know now that you wish you knew a year ago?
CP: I wish I knew how to inspire myself when I was feeling lazy.
WATG: Who's an underrated artist we should know about?
CP: Mack Keane
MACK KEANE - SPACE + TIME
---
"AFTERWORK" is available now on all streaming platforms.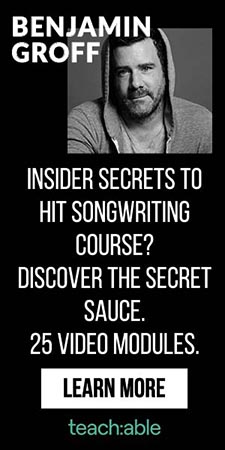 J. Simpson occupies the intersection between criticism, creativity, and academia. Based out of Portland, Or., he is the author of Forestpunk, an online journal/brand studying the traces of horror, supernatural, and the occult through music, fashion and culture. He plays in the dreamfolk band Meta-Pinnacle with his partner Lily H. Valentine, with whom he also co-founded Bitstar Productions, a visual arts collective focused on elevating Pop Culture to High Art.
Chase Paves
Pets
Shaggy & Meiko (now passed)
Favorite Movie/Show
Tropic Thunder, Borat
Favorite Book
Fahrenheit 451
Inspirations
Lauryn Hill, Kanye West, J. Cole, Kendrick Lamar, Frank Ocean, Chance the Rapper, Smino
Instruments played
Drums, Piano, Guitar, Bass
Favorite song you've written
Bed Time
Life changing album
Channel Orange – Frank Ocean
Favorite City
Valencia, Spain
Hidden Talent
I can hold my breath for three minutes
Hobby / Passion
Ping Pong, Soccer
Dream Collaboration
Kanye West
WE ARE: THE GUARD LATEST RELEASES
Leon Else