FEATURED FIND: ARTIST & PRODUCER CHUCK SUTTON IS THE ALBERT EINSTEIN OF MUSIC ARTISTRY
by Charlotte Stack
7/27/21
Photo by Katie Goebner
Creating original, genre defying music has never been easier given the current landscape of music technology. That being said, it has never been harder to capture the attention of those in search of genuinely creative music. Chuck Sutton has mastered both.
Chuck Sutton has been an artist for about six years now, but his relationship with music started earlier on in his life. He first began dabbling in music as a twelve year old - it wasn't until he was about sixteen or so when he began to release music on SoundCloud and gained attention with his track "4feebs". A couple years later, Sutton attended Drexel University's Music Industry Program to increase his music technology skills, but left Drexel in 2019 to pursue music full time. Fast forward a couple of years, and Sutton has built himself a significant following and for all of the right reasons.
CHUCK SUTTON - LEEWAY
I find it difficult explaining what Sutton's music sounds like, because he is genuinely that unique sounding. He defies the concept of genre and simply creates. The best way to explain the sonic qualities of Sutton's music is if you threw unexpected sound design in a blender with electronic, hip hop and pop music. Sprinkle in some clever lyricism, and then you have Chuck Sutton. Just one listen to his most recent single "Leeway" will prove exactly why it is so hard to explain Sutton's sound.
In addition to being an outstanding artist, Sutton is an equally outstanding producer. The greatest part about Sutton is that he is a pro at explaining the methods to his madness. Major names in music have taken notice, too: producers Kenny Beats and Andrew Huang have featured him in videos and streams, and YouTube music critic Anthony Fantano has (positively) reviewed his music.
ANDREW HUANG - 4 PRODUCERS FLIP THE SAMPLE
Sutton's most recent adventure in the land of music was to create a beat for audio software company Teenage Engineering's beat contest. Now, this could have been done normally, but Sutton had other plans. While creating his beat, he ended up recreating one of Teenage Engineering's portable synthesizers in the popular digital audio workstation Ableton. He specifically recreated Teenage Engineering's OP-1: one of the company's most popular, expensive and expansive synthesizers.
I...accidentally made a DAW inside @Ableton for the @jugendingenieur beat contest. I need to go outside for a bit RT so the judges can see! #10YOP1 pic.twitter.com/JlFgoJegyj

— chuck sutton (Writer's Block Beat Contest LIVE!) (@chuck_suttonn) May 5, 2021
Sutton is currently working on new music, and giving himself time to breathe so he can continue to be the craziest, most complex artist/producer in music today. While you are waiting for new music, you can listen to his independently released album i know what i'm doing* and keep up with his daily life on his Twitter and TikTok where he frequently posts.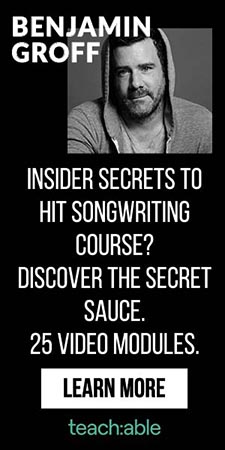 Charlotte Stack lives in Philadelphia, Pennsylvania, where she studies Music Business in Drexel University's Music Industry Program. When she isn't working, Charlotte is most likely cuddling with her dog, Jade or at a show.
Chuck Sutton
Hometown
Montclair, New Jersey
Birthday / Sign
December 31, 1998 / Capricorn
Education
Drexel University
WE ARE: THE GUARD LATEST RELEASES
Leon Else