FEATURED FIND: DEB NEVER RECOVERS FROM HEARTBREAK
Image by Angela Ricciardi
The first line of Deb Never's "Where Have All the Flowers Gone?" epitomizes a raw feeling that echoes throughout her debut album: "I'm so stupid/I can't get through this." She's heartbroken, and this 25-min project allows you a personal glimpse into her recovery as she learns how to love again.
DEB NEVER - WHERE HAVE ALL THE FLOWERS GONE? (Short Film)
"I'm a hopeless romantic," Never told NME with a laugh.
Never never holds back when describing her own struggles, from numbing herself with substances on "Sorry" to not recognizing herself in a mirror on "Funky." To her, music has always been a release. A journey to undercover her honest self. Up until her adolescence, Never struggled to communicate due to her severe anxiety. That is, until she began writing songs on a stolen church guitar at age 15.
"That was the only way I could speak," Never said in an interview with Fader.
DEB NEVER - SOMEONE ELSE
Today's Featured Find covers an artist whose versatility with different production styles, from grunge to hip-hop, allows her to seamlessly weave between restrained emotion and explosive expression. The first single from her album, "Someone Else," kicks off with ethereal guitar melodies that draw you in before the track reaches a driving drum 'n' bass climax as she frankly admits that she doesn't want to see her love "with someone else."
That honesty is one reason Never has captured the attention of some of hip-hop's most exciting up-and-coming artists, like Slowthai. The Northampton-born rapper featured Never on the track "push" from his latest album. Never delicately implores us to "sit back and watch the rain/breathe out before tomorrow/slow down before you break/and you're cast aside." As Never's voice floats over a lightly strummed guitar, she invokes images of the legendary Beth Gibbons of Portishead (who also happens to be one of Slowthai's biggest inspirations).
SLOWTHAI - PUSH (FEAT. DEB NEVER)
"Where Have All the Flowers Gone?" was born during the pandemic that caused Never to feel lost and alone, a feeling shared among people around the world. While working on this project, she herself traveled across the globe from London to Los Angeles, searching for inspiration in a time when Never struggled to appreciate herself. Nonetheless, she still recognized that beauty exists in this world. And with an honest inner monologue supported by simplistic musical progressions that reached cinematic conclusions, this album follows Never as she arrives at a place of acceptance.
Never's honesty has always defined and distinguished her. And as Never grows as an artist, it will elevate her to even greater heights.
DEB NEVER - WHERE HAVE ALL THE FLOWERS GONE?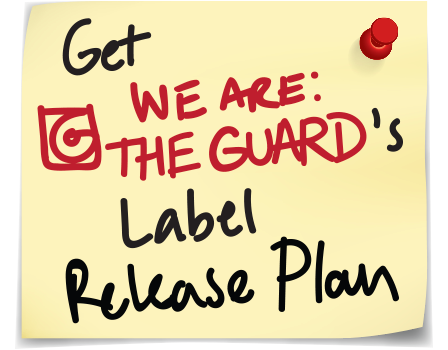 Alex Kleinman is a journalist born out of New York who has also lived in Los Angeles, Chicago and Madrid. He's constantly on the lookout for new artists, from diving through the depths of classic rock to exploring the expansive world of experimental electronica. When he's not listening to music, Alex is either chasing down his dog for stolen socks, hiking in a National Park or painfully cheering on the New York Yankees/Chicago Bears.
Deb Never
WE ARE: THE GUARD LATEST RELEASES
Leon Else