FEATURED FIND: ELLA JANE'S "SUBSTANCE POP" COMBINES STELLAR SONGWRITING WITH CLEVER PRODUCTION CHOPS
Ella Jane (stylized ella jane) is wise beyond her years. Her voice has the maturity of someone at least 10 years her senior while her sophisticated indie pop - which she describes as "substance pop" - glows with a self-assuredness that many singer/songwriter/producers never achieve, while still maintaining the popping, fizzing effervescence of youth.
Consider "The City," the single that launched ella jane to widespread acclaim after getting picked up by Spotify's Chill Vibes playlist. "The City" captures the feeling of moving to the city, of getting your own apartment for the first time, with all of the accompanying bric-a-brac, the plastic taped boxes and hard, empty echoes, all of which are expressed with James' almost ridiculously confident vocals. Riding atop an ebbing 80s synthpop bassline, "The City" has a similar electric excitement to Taylor Swift's 1989 with one exception, 1989 was written after the fact. It has the soft focus nostalgic sheen of the polaroid on its cover. There is no such distance in ella jane's music, no rosy lenses to give a hazy romantic halo.
ELLA JANE - THE CITY
Embodying and revitalizing different eras is one of ella jane's unique strengths. Consider "nothing else i can do," another one of Jane's breakout singles. Written for her High School Senior (!!!) English class, "nothing else i can do" was inspired by The Great Gatsby, with ella jane taking on the role of Gatsby. The music and accompanying music video is more 1980s than roaring '20s, though, with a fuzzy bassline and shining drum machine. It's as if Duran Duran or OMD were the house band while Gatsby desperately searches for Daisy.
ELLA JANE - NOTHING ELSE I COULD DO
Ella jane's initial inspiration was to inject the sophisticated catchiness of poppy radio artists with some actual meaning, thus "substance pop." In the process, she may have even overshot the mark. She's been teaching herself production over the course of quarantine to better realize her sonic visions. Now, she's got the pipes and pop instincts of Taylor Swift with the production chops of more tech-oriented artists like Grimes or Imogen Heap. She's emerging as a fully-formed artist with something unique to say. She's on-track to join other musical auteurs like Kate Bush or Prince. And she's barely out of High School!
Ella jane's music's been gaining traction on TikTok, which should come as little surprise considering she's barely older than their core users. Her career has already been rising faster than a space shuttle. It'll be enthralling to see where she goes from here! We Are: The Guard can't wait to hear it! 
Reply to @xavierfuentes13 also the song is almost at 250k ... ajfjajdj #ellajane #songwriter #producer #productiontips #indiepop #lorde #taylorswift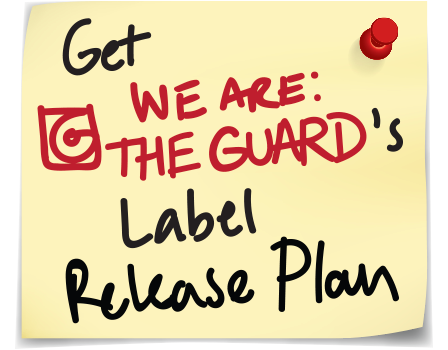 J. Simpson occupies the intersection between criticism, creativity, and academia. Based out of Portland, Or., he is the author of Forestpunk, an online journal/brand studying the traces of horror, supernatural, and the occult through music, fashion and culture. He plays in the dreamfolk band Meta-Pinnacle with his partner Lily H. Valentine, with whom he also co-founded Bitstar Productions, a visual arts collective focused on elevating Pop Culture to High Art.
Ella Jane
WE ARE: THE GUARD LATEST RELEASES
Leon Else