FEATURED FIND: EMIKA'S DECADE ON THE CUTTING EDGE OF ELECTRONIC MUSIC
Electronic music tends to move faster and evolve more quickly than any other genre except for maybe Pop. It has so many genres, sub-genres, sub-sub-sub-genres, that never truly stand still it can leave even the most diligent dancefloor devotee scratching their head.
To stay on the cutting edge of electronic music for a decade is something close to miracle. To stand out in a medium known for its anonymity, its egolessness and disembodied form, is rare to the point of being unheard of. You could probably contain the work of true electronic superstars in two DJ crates.
That's what makes UK-born, Berlin-based producer Emika so striking, such a treasure and a gift. With nearly 100 credits of her own releases and endless appearances and collaborations with other avant garde luminaries like Amon Tobin to Pinch to Marcel Dettman, listening through Emika's back catalog is like a time-lapsed film of the last 10 years of electronic music history.
EMIKA - MY HEART BLEEDS MELODY
Her career is also a microcosm of what it takes to be successful in today's fragmented electronic music scene. Beginning with a hip indie, releasing her debut LP Emika and a handful of singles on the influential Ninja Tune records, she went on to start her own Emika imprint, where she continues to publish forward-thinking electronic music in every and any stripe. She also works as a sound designer for the monolithic electronic musician Native Instruments.
Trained in classical music since childhood, Emika defies the role of the woman singer/Popstar/personality to prop up the "serious" productions of a male counterpart. Emika is her own totality - a composer with several albums of piano music as well as a crowd-funded symphony, as well as a sonic experimenter, frequently working in the most extreme, unconventional, and uncompromising electronic forms, like the abstract textural generative music of last year's Chaos Star.
It's rare to find a talent that excels in the hooky, catchy, and melodic as well as the experimental, innovative, and avant-garde. To truly appreciate the scope of Emika's work you need to pan out beyond the confines of electronic music to take in musical auteurs like Prince, Miles Davis, John Coltrane, or Radiohead. Her's is an immersive soundworld, a musical snowglobe, with geometric stainless steel sculptures glinting beneath soft white light. Perhaps just as impressively, Emika's music has as much heart as it does brains, pairing the often clinical austerity of her adopted home of Berlin with the more personal poetics of the intimate soundworlds of Grouper.
EMIKA - THE ANTI UNIVERSE
Emika's discography is truly a public service for anyone whose head spins trying to make sense of electronic music of the last 10 years. Rooted in the mucky sub-bass of dubstep/bass music, she's gone on to work in stark and streamlined Techno to jittery '80s electro to gossamer electropop. There's something for basically any lover of adventurous electronic music. Her tracks could work on essentially any dancefloor. If you've not yet checked out her discography, collaborations, or DJ mixes, you're in for an embarrassment of riches!
 

 

 

View this post on Instagram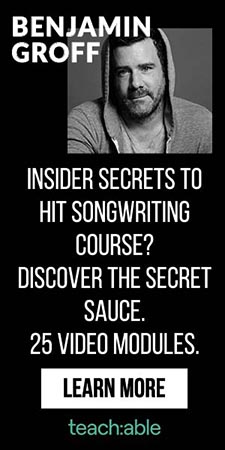 J. Simpson occupies the intersection between criticism, creativity, and academia. Based out of Portland, Or., he is the author of Forestpunk, an online journal/brand studying the traces of horror, supernatural, and the occult through music, fashion and culture. He plays in the dreamfolk band Meta-Pinnacle with his partner Lily H. Valentine, with whom he also co-founded Bitstar Productions, a visual arts collective focused on elevating Pop Culture to High Art.
Emika
WE ARE: THE GUARD LATEST RELEASES
Leon Else