FEATURED FIND: ERIN & THE WILDFIRE – VIRGINIA'S SOULFUL INDIE POPSTARS
by Bianca Fernandes
3/26/22
Lovelies, we have some fresh indie-pop for you to indulge in today and I must admit, it's a good one! Rising indie-pop heroes Erin & The Wildfire are gearing up to release their sophomore album Touchy Feely on 1 April 2022, so what better time than now to get into their music and jam to the groove of their sweet, sweet sounds.
Richmond-based indie soul/ funk/ pop outfit Erin & The Wildfire blend expressive, soulful, powerhouse vocals of lead singer Erin Lunsford, with the pop, funk and indie stylings of the band consisting of Ryan Lipps (guitar), Nick Quillen (drums), Matt Wood (bass), and Stephen Roach (keyboards). It's a rose amongst thorns situation that plays off so well in their musical offerings and live performances.
The band draws influence from a wide range of artists including Emily King, D'Angelo, YEBBA, Vulfpeck, and Donny Hathaway. And you can hear it clearly in the fantastic collection of singles, EPs and the debut album Thirst that they've already released. But it's time to get revved up for their upcoming project as all roads lead to the soon-to-be-dropped Touchy Feely. Their most progressive and outstanding project yet! And I know this to be true because I was lucky enough to get an early listen to the album, and I'm excited to share the scoop with you; it's GREAT! Something you're definitely gonna wanna pre-save while it's fresh in your mind because you don't want to miss this one, folks!
The band describes their music as "Short and sweet: Indie-pop, soul vibes with powerhouse, expressive vocals and ear-worm melodies. Long version: Erin & The Wildfire tells stories of self-love, body acceptance, and personal growth sung soulfully by front-woman Erin Lunsford and balanced by the groovy and driving force of the Wildfire. We have been together for 10 years and our soul, funk and pop vibes are coming in strong on our latest record. You might like us if you enjoy YEBBA, Emily King, or Lake Street Dive."
The heart and soul of Erin & The Wildfire are their emotional and sensitive lyrics, often deeply personal and focusing on the writer's journey through struggles with body acceptance and self-love. Something we can all relate to, right?! So, get out the tissues and play this loud, because you're gonna want to soak up every little bit of their music and allow it to move you in a way you haven't been moved before.
Here's some insight into their lyrical content: "Our lyrics are written by me (Erin) and they are almost exclusively from my diary of personal life experience. This album focuses on self-love, personal growth, and independence. A few of the songs were inspired because of unfortunate pandemic circumstances. For example, "Little Me" came about because I started going to therapy in 2020 to deal with pandemic related anxiety and I spent lots of time talking to my therapist about my younger self. Little Erin had way less judgment over her body and was so free! Also, "Sleep So Easy" came directly from pandemic dread and fatigue. I wrote that song about people who seemed unbothered by the state of the world when everything felt so heavy and so irredeemably sad to me."
The band name is just as interesting as the music they produce, and here's a little backstory on how they came up with it: "We began with a clunker of a name in 2011, "Erin Lunsford and The Smokey Bandits." It seemed to steer people to believe that we were country and the guys didn't like having my last name in it, so we brainstormed band names for months. We used random band name generators, we discussed while playing Banjo Kazooie on N64, and we even did a few creative writing exercises. Ultimately it was Matt who suggested we switch to the neater "Erin & The Wildfire" and he had some explanation about Smokey the bandit → Smokey the Bear → wildfire. Seemed fun, seemed catchy, and felt way more representative of our vibe. Although people seem to mess up our name a lot more now - some favorites have been "Erin and the WildCats," "Erin and the Wildflowers,", and "Aaron and the Wildfire."
I get a major Chaka Khan 2019, circa Hello Happiness, vibe from the upcoming Erin & The Wildfire album, and that's a heartfelt compliment coming from someone who played Hello Happiness on repeat for months. It's got that deep soul feel with vocals that stretch out across the whole album, and a funky pop sound that's catchy and dynamic, without crossing the line into cheesy, mainstream flops. I can see the upcoming album Touchy Feely taking the band to a whole new level of success and popularity among a wide and diverse audience.
Erin & The Wildfire started out of college as four kids from Charlottesville, Virginia started making music "just for fun." That fun quickly turned into something more serious and has now flourished into a decade-long musical relationship between the four best friends. They've had the past 10 years to focus on their sound and evolve their music into something special that truly stands out among the soul and indie-pop genre today.
The band is big on the live music scene in their hometown and beyond, having made their debut on NPR's Mountain Stage alongside some notable musicians in the industry and airing to 200+ stations nationwide. They have also played at some great national festivals including LOCKN', FloydFest, CMJ and RoosterWalk. Erin & The Wildfire will be touring the states in April, May, and June 2022 to promote their upcoming album and to share their music with their vast and growing audience. 
Rolling Stone said of their live performance, "the jam reached its peak when Erin Lunsford (of Erin & the Wildfire) howled into the heavens." I can only imagine the sheer power and love felt when seeing these guys do their musical magic on stage!
Touchy Feely was recorded in the summer of 2021, after nearly a year and a half of virtual songwriting and collaboration during the global Covid-19 pandemic. The record was produced by acclaimed producer Matthew E. White, and mad props to the band for hooking that up. His involvement in the project brings a lot of weight and notability to the upcoming album.
Here's how the upcoming project came to be: "Touchy Feely began just before lockdown, but more than half the album was finished during quarantine. We had a couple singles recorded before the pandemic hit, and then when we were all separated and quarantining, we began writing songs virtually. Someone would send a song idea over on Google Drive and then we'd build on it from there. We had dozens of ideas and pared it down to the songs we really believed in."
Now let's get into the music!
ERIN & THE WILDFIRE – LITTLE ME
Currently standing as their most popular track on streaming services, and a standout single from their upcoming sophomore album Touchy Feely, "Little Me" is a track filled with nostalgia and heartfelt lyrics. "Little Me" is the latest single release from the band and has quickly risen to become a streaming sensation, offering you a glimpse into the new project and the emotional depth of it all. The high production value of the above music video shows off a bit of the band's creativity and visual representation, showcasing their Virginia roots with a fantastically appropriate pink outfit and matching cowboy hat worn by the lead singer. The lyrics touch on body image, self-love and learning from a younger you, because it's so important to remain connected to your inner child. Especially in today's harsh and unforgiving world! This track acts as a reminder to us all to search deep for that wild and free inner child and let it influence your present life as much as possible.
ERIN & THE WILDFIRE – RAY OF SUNSHINE LIVE AT BRAMBLY PARK
Another top track by the band, "Ray of Sunshine" was released as a single in 2021, and is another hit from their upcoming album Touchy Feely. This video gives us a look at their live performance and how they take on the crowd as they hit the stage as a live band. You can feel their professional yet quirky energy through the screen and imagine what a treat it would be to see these guys perform in the flesh. The soaring vocals matched with the skilled instrumentals make "Ray of Sunshine" a fun and energetic song to be enjoyed by all who listen to it. Go listen to the full song on your preferred streaming service RIGHT NOW so you can feel it for yourself, and get hyped for the upcoming album while you're at it!
ERIN & THE WILDFIRE – SHAPE
"Shape" was the first single to be released off the upcoming album, and dropped all the way back in 2020 already. It's another phenomenal hit by the band and it's plain to see the meticulous production and deeply personal songwriting stand out on this one. Paired with sensual vocals and the band's signature funk/ soul/ pop sound, this one quickly became one of their most popular tracks online. The band prefaced the music video, saying "Every shape is a good shape." And that message comes through strong in the song as well as the powerful music video that's just so cool, I'm proud to share it with you guys. The important and progressive lyrics of this song read as follows: "Your shape really trips my trigger/ Your shape really floats my boat/ No need to look in the mirror/ Beauty shines from your soul". Now isn't that a nice, refreshing piece of self-love expression for us all to embrace and remember the next time we look in the mirror.
If you're a fan of what you've just heard, and I'm certain you are, then you're real lucky because you've got a brand-new album and tour to look forward to. Remember, Touchy Feely is out 1 April 2022 so pre-save it now, and while you wait, listen to Erin & The Wildfire's debut 2017 album Thirst below.
Erin & The Wildfire are also touring soon, saying "We are hitting the road 4/1 for our Touchy Feely album release tour through June. We are mostly focusing on East Coast for this run, but we hope to branch out later this year."
When asked about the future of Erin & The Wildfire, the band said "We plan to record another album later this year in between touring for the Touchy Feely release! Ideally we will get one of our tunes in front of the music director for the next hit Marvel movie and then it will be featured in a ton of trailers and promo materials and our streaming numbers will sky rocket and then boom we are making .003 more cents than we were yesterday! But seriously though, we've been a band for 10 years because we love making music together and have a blast doing it - if we can continue to grow our following and touch people's hearts with music along the way, I'll be thrilled."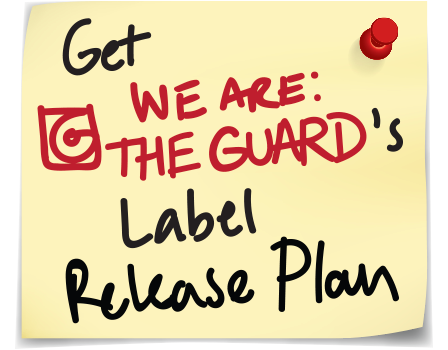 Erin & The Wildfire
Hometown
Charlottesville Va for 7 years, Richmond Va for the last 3!
Birthday / Sign
August, Leo
Pets
mix of dog and cat lovers
Pronoun
Erin: She/her
Ryan: he/him
Nick: he/him
Stephen: they/them
Matt: he/him
Favorite Movie/Show
Erin: Cold Mountain w/ Nicole Kidman and Jude Law
Inspirations
Chaka Khan, Funkadelic, D'Angelo, Emily King, Donny Hathaway, Eva Cassidy, Earth Wind and Fire
Instruments played
Erin: lead vocals, guitar
Ryan: lead guitar, vocals
Nick: drums, vocals
Stephen: keyboards
Matt: bass
Favorite song you've written
My favorite song that I've written is "Shape" because it's got the most directly empowering message of all of our songs. It's about body acceptance, size inclusivity, and self-love. When we perform it I feel so joyful and I feel like the audience is feeling it too. ❤️
Favorite song by another artist
We are all collectively loving "You Make Me Feel Like Dancing" by Leo Sayer right now. The musicians on that track are nasty and we just wanna live in that song forever.
Life changing album
Emily King Scenery
Hidden Talent
Nick can make all kinds of weird percussive sounds with his mouth and belly button. Erin can always find incredibly good parking as long as she's driving.
Drink of choice
Erin: Negroni
Matt: Gin Mojito
Ryan: Old Fashioned
Stephen: Citywide
Nick: Rye Manhattan
Favorite Food
cheese puffs
Dream Collaboration
YEBBA or Lalah Hathaway or Vulfpeck
Education
we all have our undergraduate degrees and none of us use them
What's in your fridge
I always have vino verde, raspberries, and oat milk
Organizations
Showing Up For Racial Justice (SURJ), Health At Every Size (HAES), and Mutual Aid Disaster Relief Fund Richmond (MADRVa)
Celebrity Crush
Scarlet Johansen
WE ARE: THE GUARD LATEST RELEASES
Leon Else