FEATURED FIND: ETTA MARCUS' ABILITIES ARE THAT OF A SEASONED PROFESSIONAL TRIPLE HER AGE
by Charlotte Stack
1/14/22
Photo via James Greenhalgh
Whether deliberate or not, London native Etta Marcus is helping to continue the legacy for women in music named Etta. Etta James, Etta Jones, and now Etta Marcus - are immensely talented jazz or jazz adjacent songwriters and musicians.
Etta Marcus showcases songwriting skills that few artists ever come close to possessing in their entire career at just 20 years old with two songs out. Having grown up in the musically eclectic neighborhood of Brixton, Marcus spent her childhood, according to an interview with Wonderland Magazine, "...[going] to the Effra Tavern with my parents to watch live jazz and [going] into Pure Vinyl with my dad to pick up records". Marcus was playing guitar and piano by the age of 10 and began songwriting with her guitar teacher soon after. In late 2021, Etta Marcus officially released her first song. She probably wasn't expecting her small fish of a debut single to blow up in the big pond of digital streaming platforms. At the end of the day, the algorithm knows a damn good song when they hear one - or, I guess, analyze one.
ETTA MARCUS - HIDE & SEEK
Etta Marcus' debut single "Hide & Seek" is a dark and dreamy declaration of infatuation that showcases her vivid songwriting and impressive vocal range. Marcus enters the song in her lower register, emphasizing her jazz inspired vocals while exuding defeat and desire. Sometimes vocalists with lower registers can accidentally deliver their lyrics passively - not Marcus. The active delivery of her lower register vocals come across as almost eerie and threatening. "You can wash your skin / You'll still find me within / Your darkest dreams," warns Marcus. "Close your eyes and count to ten / And I will find you".
Her decision to switch to her higher register for the choruses of this song expertly portrays the highs and lows of her relationship she is singing about. Marcus insists she will find a way to stay by her interest's side, whether they want her to or not. The control and power of her upper register allows Marcus to confidently declare, "I'll be right next to you / Whether you want me, I'll / Walk on broken glass to get there / I'm gonna find you in / A game of hide and seek." Etta Marcus' "Hide & Seek" demands you to stop what you're doing and to just listen.
ETTA MARCUS - SALT LAKE CITY
For her second single "Salt Lake City," Etta Marcus teamed up with fellow UK singer-songwriter Matt Maltese to write a heartbreaking song about the lengths people will go to in order to save a relationship on the brink of failure. In the case of this song, the length is a place - Salt Lake City. I thought that choosing this particular place for the subject of the song was strange at first, but it makes sense. If someone is willing to move to a weird, obscure place like Salt Lake City, they are truly desperate to hold on to their relationship. It is definitely a worse ask than New York City, for example. "You cry the day through / I'm dead and empty / Let's hope it's different in / Salt Lake City," sing Marcus and Maltese.
Etta Marcus and Matt Maltese met through Marcus' producer, Josh Scarborough. Soon, Marcus will be going on tour with Maltese in support of her EP View From The Bridge set to release on January 21, and Maltese's most recent record Good Morning It's Now Tomorrow. I cannot wait to see what the future holds for Etta Marcus. I haven't been this enamored by a brand new artist in quite a long time.
View From The Bridge, Etta Marcus' debut EP, is set to release on January 21, 2022. While you're waiting, you can listen to her songs "Hide & Seek" and "Salt Lake City" wherever you find music.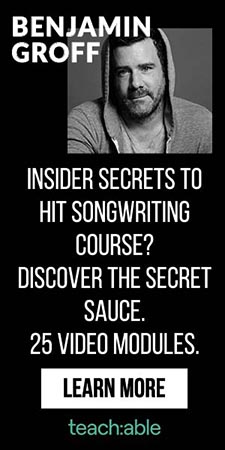 Charlotte Stack lives in Philadelphia, Pennsylvania, where she studies Music Business in Drexel University's Music Industry Program. When she isn't working, Charlotte is most likely cuddling with her dog, Jade or at a show.
Etta Marcus
Hometown
Brixton, England
Birthday / Sign
January 26, 2001 / Aquarius
Inspirations
Jeff Buckley, Joni Mitchell, Mazzy Star
WE ARE: THE GUARD LATEST RELEASES
Leon Else