FEATURED FIND: MEET FANCLUBWALLET, THE EVERYDAY SUPERHERO WRITING LO-FI INDIE-ROCK LULLABIES
fanclubwallet is a superhero. While getting ready to record her first EP, the Ottawa-based artist also known as Hannah Judge was struck down with a Crohn's disease flare-up. Crohn's runs in my family and affects a number of my friends, so I can vouch for how physically debilitating this condition is. Sometimes it's impossible to get up to brush your teeth, let alone record an introductory body of music. But despite the endless hospital trips and months spent bedridden in agony ("I went to bed and didn't get out for 10 months," she sings on "C'mon Be Cool"), Judge persisted. The result? Hurt Is Boring, fanclubwallet's delightfully lo-fi debut, out this Friday (May 14) on AWAL.
FANCLUBWALLET - C'MON BE COOL
Named after a Dennis the Menace wallet that once belonged to her father, fanclubwallet got her start in March 2020 when she dropped a quirky, algorithm-smashing cover of Talking Heads' "This Must Be the Place." Built around the idea of taking her everyday emotions and experiences and transmuting them into something far bigger and more accessible, Judge makes music that feels equal parts personal and communal. This idea of accessibility is also fed through to the physical equipment used to create her art. Unable to afford hi-tech studios, Judge took to collecting her own treasure chest of instruments, with fanclubwallet utilizing everything from a Fisher-Price Happy Apple to a guitar that hasn't had its strings changed "since sixth grade" to formulate her sound.
FANCLUBWALLET - THIS MUST BE THE PLACE
Since sharing her Talking Heads cover, fanclubwallet – who also makes comics as hannahisntdead – has only continued to thrive. Consider one of her earlier singles, "Fike," a heady shoegaze swirl as offset by a riff Kevin Shields would be proud to call his own. Or "Car Crash in G Major," a disarming lullaby about a fiery road accident that's clocked up over 2 million streams on Spotify. Or the aforementioned "C'mon Be Cool," a Green Day-tinged power-pop chugger about personal growth over the pandemic. Describing her music as "emo shit that doesn't sound emo," fanclubwallet has succeeded in showcasing a different shade of herself with every release, all the while maintaining her uniquely universal lens to life's most crushingly intimate moments.
FANCLUBWALLET - FIKE
With the arrival of her debut EP, Hurt Is Boring, it finally seems as though fanclubwallet's well-fought battles are paying off. Despite her crippling fight with Crohn's disease, Judge never stopped going in pursuit of her dreams. "It's about taking the good with the bad," the rising indie-rocker comments on the experience. "You can't really appreciate one without the other." Now, with her condition in remission and the rest of the human populace starting to emerge after months locked inside, it definitely looks as though the future is bright for Judge. Before this everyday superhero gets ready to take on the world, then, check out We Are: The Guard's interview with fanclubwallet after the jump.
FANCLUBWALLET - CAR CRASH IN G MAJOR
WE ARE: THE GUARD: Hi fanclubwallet! Thanks so much for chatting with us. Congrats on the release of your EP. How does it feel?
FANCLUBWALLET: Hey! It's pretty crazy, I still can't really believe I get to do something I love so much and have people actually listen to it! So I'm really stoked.
WE ARE: THE GUARD: We love "C'mon Be Cool!" Can you tell us about the process of writing and recording this song?
FANCLUBWALLET: I was feeling frustrated one night, and started to think of that line in my head "cmon, be cool, i'm not gonna be rude to you". I made a demo on my laptop sort of in one go and showed it to my producer Michael Watson (Plastic Farm, Chemical Club, Amnita). I told them I wanted it to be a song you could dance to when you're upset, so we sat down and got to work. Originally it had this crazy autotune vocal on it actually, but i decided it was a little too much haha.
WATG: The music video is so cool. What was the inspiration behind it, and how did it come to be?
FCW: Thank you! I was pretty stressed out about making the music video actually, we rented a really nice camera and i tried to make it look super professional. That ended up just stressing me out too much, and feeling pretty inauthentic so I took a break and just ended up filming the whole thing with my own camera and some help from my producer one day, and then adding some animations I drew to make it feel more "me".
WATG: Who are some of your favorite people to collaborate with and why?
FCW: My friends 100%. I'm so lucky to be friends with so many cool creative musicians and artists!
WATG: Can you tell us about a life changing piece of advice that you heard?
FCW: Not sure this is necessarily advice, but whenever i'm stressed about doing some sort of public speaking or just public "thing" and potentially messing up/looking stupid I just think of it like a highschool presentation. Half the class probably isn't listening anyways, and the half that is will forget about it in like a week anyways. Everyone's wrapped up in their own lives so don't worry too much about what they think of yours. Also don't eat pickles or ice cream before bed, you'll get nightmares.
WATG: What's been on your playlist as of lately?
FCW: This new song by friend Annika, It's called "September" by Frown Line. The new singles from Pronoun, Faye Webster, and Current Joys are awesome too!
FROWN LINE - SEPTEMBER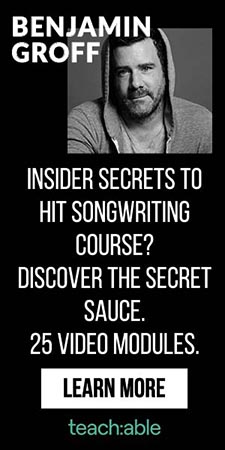 Jess Grant is a frustrated writer hailing from London, England. When she isn't tasked with disentangling her thoughts from her brain and putting them on paper, Jess can generally be found listening to The Beatles, or cooking vegetarian food.
fanclubwallet
Birthday / Sign
July 16th/Cancer
Favorite Book
When You Reach Me
Favorite song you've written
C'mon Be Cool (But I really like my "this must be the place" cover)
Favorite song by another artist
White Corolla - Casiotone for the painfully alone
Life changing album
Hop Along - Freshman Year
Hidden Talent
I can wiggle one ear at a time
Hobby / Passion
Making comics/illustrations as @Hannahisntdead
Favorite Food
Fettuccini Alfredo
Dream Collaboration
Jenny Lewis or Modest Mouse
What's in your fridge
Kombucha, raspberries, and something moldy probably
Celebrity Crush
Christina Ricci
WE ARE: THE GUARD LATEST RELEASES
Leon Else