FEATURED FIND: FLOOR CRY ADDS FUEL TO THE FIRE OF LOVE AND EXISTENTIALISM WITH NEW SINGLE "I DON'T REALLY KNOW"
Photo by Felicia Sekundiak
Candian dream-pop goddess Felicia Sekundiak, better known as FLOOR CRY,  couldn't have chosen a better stage name for herself. She makes music perfect for crying on the floor; whether it be the bathroom floor, bedroom floor or dance floor is up to you.
I know I am not alone when I say music has helped me through some of the most difficult times of my life. Whether it be lyrics that remind me I'm not alone or instrumentals that calm me down, there is something remarkably medicinal about listening to the right song at the right moment. FLOOR CRY is one of the main artists I turn to when I am looking for those 'right songs.' She writes lyrics that move me in a way that only a few other artists can, and creates sonic atmospheres that I can close my eyes and get lost in.
Like many great artists we know and love today, Sekundiak began posting covers, and eventually original songs, to her SoundCloud and noticed that she was gaining an audience. In addition to her following on SoundCloud, Sekundiak was gaining fans from music exposure-based YouTube channels like TheLazylazyme. This was all happening between 2013 and 2017. Fast forward five years and Sekundiak now has over 150,000 listeners on Spotify and numerous original songs (which she writes and produces herself) with over a million streams.
FLOOR CRY - I'M JUST REALLY TIRED OK
I have to thank my Discover Weekly playlist on Spotify for introducing me to FLOOR CRY about three years ago. Sekundiak's song "I'm Just Really Tired Ok" was the first song of hers that I heard, and immediately fell in love with how soul-baring the song is. You can hear her pain and sadness, especially since her delicate vocals are accompanied only by some soft ukulele strumming.
FLOOR CRY - I'LL BE AROUND
"I'll Be Around" is a great representation of FLOOR CRY's current sound, and also happens to be my favorite song of hers - so much so that it was my fourth most listened to song on Spotify in 2020. You know how sometimes it feels like you could have written someone else's song because of how applicable its lyrics are to your personal experiences? "I'll Be Around" is that song for me. The shimmering, grand synths paired with the driving, danceable drums pay homage to the 80s, and upon first listen mask the emotion pouring out of Sekundiak's soul. "You can always call me / If you ever need me", sings Sekundiak. "The sun might go down / But you know it's not leaving / I'll be around / I'll be around."
FLOOR CRY - I DON'T REALLY KNOW
The intersection of love and existentialism is the main theme in FLOOR CRY's newest single "I Don't Really Know." She opens the song singing, "I don't really know where I'm going / I know where I've been / It doesn't really feel like I'm moving / Where do I begin?" Supported by some electric guitar motifs and slow drumming, "I Don't Really Know" comes in hot with the staring-out-the-window-contemplating-your-life vibes. Later in the song, Sekundiak taps into her lower register with confidence, confessing, "I'll never call you / 'Cause I don't want to / Recount the pain I've been through." Her lower register, along with some ethereal harmonies, weave in and out of the track. I don't really know (pun intended) much but I do know one thing is certain: Sekundiak has a long, bright future ahead of her.
FLOOR CRY independently released "I Don't Really Know" on July 26, 2021. It is unsure when we will be getting more music, but we hope it is soon! You can find FLOOR CRY wherever you listen to music.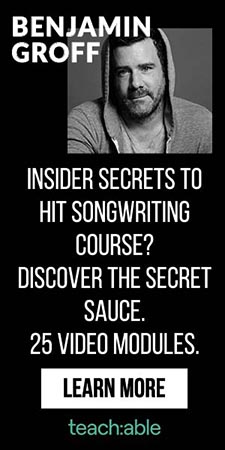 Charlotte Stack lives in Philadelphia, Pennsylvania, where she studies Music Business in Drexel University's Music Industry Program. When she isn't working, Charlotte is most likely cuddling with her dog, Jade or at a show.
Floor Cry
Hometown
Winnipeg, Manitoba, Canada
Birthday / Sign
December 6 / Sagittarius
WE ARE: THE GUARD LATEST RELEASES
Leon Else