FEATURED FIND: MEET FREEDOM FRY, THE HUSBAND-AND-WIFE DUO MAKING INDIE POP MUSIC EFFORTLESS AGAIN
American actor W. C. Fields famously once said "Never work with animals or children." But what about your significant other? Looking back over the years, there have been a small but significant selection of married musical couples: Johnny and June Carter Cash, Ike and Tina Turner, and Sonny and Cher Bono being a few who come to mind. Generally, however, there seems to be an unspoken rule among creatives that – along with dogs and toddlers – avoid making art alongside the one that you love.
Husband-and-wife duo Freedom Fry are proving to be one of the rare exceptions to said rule. Comprising of Grand Rapids musician Bruce Driscoll and Paris-based artist Marie Seyrat, the couple met in April 2011, when Marie was working as a stylist on a video for Bruce's other band, Blondfire. Charmed by Seyrat's mellifluous French lilt, Driscoll immediately asked his future spouse if she'd be interested in writing some songs together. One thing quickly led to another, and within four months, the pair already had an entire EP's worth of indie pop music under their collective belt, with the lead single "Tallest Dreams" swiftly making its presence known throughout the blogosphere.
FREEDOM FRY - TALLEST DREAMS
Let the Games Begin was the beginning of what was to be an exquisite career for Freedom Fry. With two albums, over 20 EPs (they released 12 in 2019 alone), and countless more singles to their name, the couple have savored success everywhere they go over the last nine years. This includes direct to the small screen, with Freedom Fry's music appearing in television shows as varied as ABC's Grey's Anatomy, Netflix's Love, and, most recently, Apple TV's award-winning drama series The Morning Show. Airbnb, Lanvin, and Intuit, meanwhile, are among the brands to have featured Freedom Fry in their commercials, with the latter enlisting the two-piece to cover Edward Sharpe & the Magnetic Zeros as part of their Super Bowl campaign A Giant Story.
A GIANT STORY
It isn't hard to hear why success comes so readily to Freedom Fry. If I had to describe their music in one word, it'd surely be "effortless." With Beatles-esque melodies coming rendered through an anthemic, infectious, mid-00s indie pop lens, there's something at once masterful and entirely accessible about the duo's sound. I'm almost certain you'd struggle to find someone who doesn't feel a twinge of nostalgia, or a blanket of warmth surrounding them, when listening to a song like "Shaky Ground," which came accompanied by a video featuring both English and French versions of the single.
FREEDOM FRY - SHAKY GROUND
As the curtain closes on their ninth year together, Freedom Fry are sounding stronger than ever – as a married couple, as inexplicably cool parents, and, of course, as bandmates. The duo recently shared their third collection of holiday covers and originals, alongside a delightful loosie "One Big Happy Family," and according to their Instagram, there's plenty more to come in 2021. To celebrate, We Are: The Guard recently sat down with Freedom Fry to discuss their creative process, the impacts of COVID-19, and their passions outside of music.
 

 

 

View this post on Instagram
WE ARE: THE GUARD: Hey there! Thanks so much for taking the time to answer these questions. How have you been lately? Has COVID-19 impacted your daily routine?
FREEDOM FRY: We're good overall, thanks. Happy to still be kicking and feeling lucky for that. COVID-19 has been a major pain in the ass in our daily routine since we navigate between parenting and the band without outside help. There's less time for songwriting, but we were already writing at hyper-speed pre-pandemic, so it hasn't affected our output. Avoiding people is growing tiring though. It's a heavy time and we're excited that the vaccine is starting to roll out.
WE ARE: THE GUARD: Is there something you're passionate about (or maybe became passionate about during COVID-19) outside of music that people might not guess?
FREEDOM FRY: Marie loves interior design, so she's been redecorating our place here and there. I've been finding more time to sketch, which I used to love to do.
WE ARE: THE GUARD: You two recently released "One Big Happy Family!" It's such a bright light and important reminder in a dark time. Could you tell us about the creative process and how the song came to be?
FREEDOM FRY: This was a shower song. Today, sometimes the only place where you have no distractions - phone, tv, other music - is in the shower. The whole chorus, melody & lyrics, started there. It's one of those songs that feels like it was presented to you. I think the topic was present in our minds with how divisive the world is now. We were longing for peace & unity.
FREEDOM FRY - "ONE BIG HAPPY FAMILY"
WATG: Can you tell us what's in the pipeline for 2021?
FF: You can expect new music from us every month in 2021. We're trying some new things and playing with our second favorite language, French, a bit more. On January 15, we'll release the song, "Le Point Zéro," the first single from a French album we have coming out this spring.
WATG: Who's one artist you love that needs more attention right now?
FF: Lost Beach, our friend and sometimes bassist, Jonny's band.
LOST BEACH - "CORNERS"
WATG: Who/what inspires you (both in music and in life)?
FF: I've been listening to a lot of audio books during lock down. The Gene Wilder autobiography was wonderful. He was such a kind, real, optimistic guy. I found him to be very inspiring.
Freedom Fry's music is available on all streaming platforms. Be sure to look out for their new single coming Friday!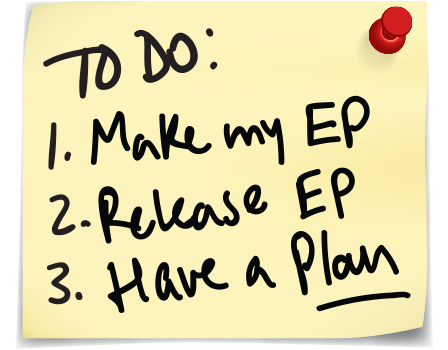 Jess Grant is a frustrated writer hailing from London, England. When she isn't tasked with disentangling her thoughts from her brain and putting them on paper, Jess can generally be found listening to The Beatles, or cooking vegetarian food.
Freedom Fry
Hometown
Los Angeles & Paris
Birthday / Sign
Gemini & Virgo
Favorite Movie/Show
The Shining
Favorite Book
A Short History of Nearly Everything
Inspirations
60s & 70s Pop-Culture
Instruments played
All of them (some badly)
Favorite song you've written
Me and Bonnie
Drink of choice
Coffee (B) & Decaf Tea (M)
Favorite Food
Vegan Orange Chicken
Favorite Condiment
Cornichons
WE ARE: THE GUARD LATEST RELEASES
Leon Else