FEATURED FIND: ESCAPE INTO THE DREAMILY DARK VIGNETTES OF HONG KONG BOYFRIEND
When he was growing up, Hong Kong Boyfriend's Rob Sanders felt there were "practically no musicians" who looked like him. Speaking as someone who's mixed, I can confirm this pain of underrepresentation is real. Indeed, it was this lack of inclusivity that largely led to Sanders' interest in music in the first place. With no pop stars to relate to, Sanders decided to be a voice for the voiceless. "There were a lot of stories being left untold," Sanders wrote in a statement. "I hope my work can expand the possibilities of being an Asian-American." With the rising artist currently clocking up over 155,000 regular listeners on Spotify, Rob Sanders is clearly already well on his way to doing that.
HONG KONG BOYFRIEND - COLD WATERS
Born in Japan and raised in the San Francisco Bay Area, Hong Kong Boyfriend got his start in music from a young age when he started learning classical violin. It wasn't until Rob Sanders was older and finally had access to the Internet, however, that the self-described "orchestra kid" started to develop an interest in contemporary songwriting, with the teenager making use of online sources to learn digital audio workstations such as Logic Pro and GarageBand. Equipped with a whole new suite of tools and a fresh love for the likes of Frank Ocean, Bon Iver, and Solange, Hong Kong Boyfriend officially set about crafting his own lush, cinematic sonic identity.
HONG KONG BOYFRIEND - TIRAMISU
Ever since the release of his debut single, "Cold Waters," in August 2020, Hong Kong Boyfriend has offered up a sound that's as fully realized as it's full of raw emotion. Drawing from genres like folk, hip-hop, and electronica, Rob Sanders renders his tales of heartache, obsession, and infatuation through dreamily dark vignettes, into which you can sink and escape. Just take "Tiramisu," an inky love letter that blurs the line between fact and fiction, or "Sharlene," a hyperpop banger that occupies the liminal space between love and insanity: "I'm a couple screws short since you last saw me/Do you think about it, and do you still love me?/I know I'm insane, girl, but do you still love me?"
HONG KONG BOYFRIEND - SHARLENE
As his brand new single, the hallucinatory ode to shyness "See U Dance," edges toward 200,000 streams on Spotify, Rob Sanders is already on route to becoming the Asian-American storyteller that was sorely missing throughout his childhood and teenage years. And with hate crimes against the AAPI community currently on the rise throughout America, it's clear Hong Kong Boyfriend's voice is needed today more than ever before. With the release of his debut EP, Summer Doesn't Last, only around the corner, then, We Are: The Guard is looking forward to seeing what's next from this young visionary. Stay tuned.
HONG KONG BOYFRIEND - SEE U DANCE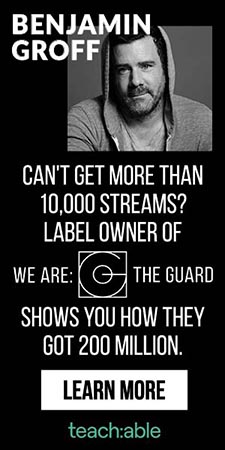 Jess Grant is a frustrated writer hailing from London, England. When she isn't tasked with disentangling her thoughts from her brain and putting them on paper, Jess can generally be found listening to The Beatles, or cooking vegetarian food.
Hong Kong Boyfriend
WE ARE: THE GUARD LATEST RELEASES
Leon Else