FEATURED FIND: THE PSYCHEDELIC RHAPSODIES OF JACK LARSEN
In 2014, three years before he went mainstream with BROCKHAMPTON, Kevin Abstract dropped his debut mixtape MTV1987. While the 12-song collection has since been pulled from streaming services, the mixtape marked the first time a lot of listeners, me included, were introduced not only to Abstract, but also today's Featured Find Jack Larsen. A guest vocalist on the project's fourth song, the dystopian synth banger "27," Jack's bridge stood out for miles – his heady vocals helping to propel "27" and the rest of MTV1987 into a multitude of "best of" lists.
KEVIN ABSTRACT - 27
Raised in St. Charles – a city that lies approximately one hour from Chicago – Jack Larsen was first introduced to music at a young age through his dad's love for bands such as Nirvana and The Beatles. By the time he reached high school, Jack was regularly writing songs on his laptop, pairing his love for poetry with a newfound interest in production. It was after collaborating with Kevin Abstract on MTV1987, however, that Jack started to take his hobby seriously, with his debut EP Push-Ups following a few years later. A dreamlike coming-of-age tome, the EP arrived to rave reviews from EARMILK, Ones to Watch, and more in 2018.
JACK LARSEN - BREAK
While Push-Ups was very much Jack Larsen's coming-of-age story, it was a year later the Chicago dweller really came into his own with the release of his debut album Mildew. Written while Jack was bedridden with a mystery respiratory illness that was later revealed to be an allergy to mold spores, Mildew was a critically acclaimed immersive opus that sounded like everyone from The Who to Aphex Twin, as wrapped up in a lysergic-laced fever dream. It was a commercial hit, too, with singles like the choral, crystalline "Bubba" and the hallucinatory ode to deadbeat living "Vanity" clocking up quite literally millions of streams on Spotify.
JACK LARSEN - VANITY
As COVID-19 spread across the world, Jack Larsen continued writing and recording, with the rising artist returning in April with his sophomore EP Running on Mercy. The three-song collection hears Jack further building on the psychedelic rhapsodies of Mildew, with his symphonic approach to production and programming sounding almost years ahead of his peers. The voice that was first presented to us on MTV1987 still sits at the emotional core of the music, though, piercing and intoxicating as ever. And with Kevin Abstract since going on to superstardom alongside BROCKHAMPTON, it's starting to feel as if Jack Larsen isn't all that far behind him. We Are: The Guard, for one, will be cheering him every step of the way.
JACK LARSEN - SAVING GRACE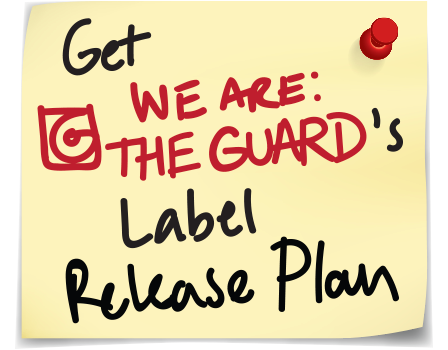 Jess Grant is a frustrated writer hailing from London, England. When she isn't tasked with disentangling her thoughts from her brain and putting them on paper, Jess can generally be found listening to The Beatles, or cooking vegetarian food.
Jack Larsen
Hometown
St. Charles/Chicago
WE ARE: THE GUARD LATEST RELEASES
Leon Else