FEATURED FIND: JACK VAN CLEAF'S DEBUT RECORD "FRUIT FROM THE TREES" IS A LOVE LETTER TO STORYTELLING
by Charlotte Stack
8/10/22
Photo via Jacob Ruth
Jack Van Cleaf's debut record Fruit from the Trees is a celebration of honesty, imagination and patience. Whether it be Van Cleaf's poetic, vulnerable songwriting or his cinematic melodic arrangements, Fruit from the Trees is remarkable - especially for a debut record.
During my first week of college, my new group of friends - all intimidating music majors - and I traded songs and artists as a way to familiarize ourselves with each other and our music tastes. I decided to share Jack Van Cleaf's beautiful song "Bell Bottom Jeans." In doing so, a room full of excited chatter silenced, and quickly became entranced by the song I was playing. That's how I knew Jack Van Cleaf was special. My love for his short and phy only grew as time passed.
Now, four years later, a lot has changed for Van Cleaf. He moved from California to Nashville, lives with fellow musicians Annika Bennett, Gatlin and Ethansroom and performed on impressive stages like SXSW and Sofar Sounds. Six years elapsed between the release of Van Cleaf's EP John IV and his new album. While the wait was difficult, it was most certainly worth it.
JACK VAN CLEAF - "BELL BOTTOM JEANS"
"Bell Bottom Jeans" was the song that introduced me to Van Cleaf. What first caught my attention was Van Cleaf's approach to writing about the challenges of growing up while hyper aware of each motion of your life. The song opens with, "Toss me a lighter, cause I'm just a kid / But I grew like a fire, so toss me a cigarette" essentially throwing the listener into the song. I liked that, and liked how Van Cleaf was (and still is) able to clearly deliver messages despite writing in extended metaphors.
JACK VAN CLEAF - "BLACK AND BLUE"
"Black and Blue" is a vunerable record about suicidal ideation and the difficulties of dealing with mental illness. This song is difficult to listen to, partially because it contains visceral descriptions of violence to oneself and others. What hurts more, however, is Van Cleaf's delivery towards the end of the song. Singing, "And I can see God / Shaking his head / Crying that I stop / Before I wind up dead" Van Cleaf sounds defeated. "Black and Blue" is an excellent, vivid depiction of mental illness. Can it be uncomfortable to listen to? Yes. Should it be uncomfortable to listen to? Also yes.
JACK VAN CLEAF - "RATTLESNAKE"
There is a significant chance of "Rattlesnake" becoming my favorite song of the year. "Rattlesnake" shines a light on Van Cleaf's insecurities that permeate his relationships with himself and his loved ones. The song is stunning from start to finish. Every single line of "Rattlesnake" is meaningful, which is something that seldom occurs in even the best of music. This song is universally relevant to anybody who has ever dealt with feelings of self-doubt in relationships. While I do love the title lyric, "Love is like a rattlesnake / Before it bites it tries to warn you" I found myself moved the most when Van Cleaf sings, "Oh my skull is just a big white house / To some punk-ass kids from out of town / They stay up late, and talk real loud / And sometimes I feel like kicking them out". "Rattlesnake" leaves me breathless every time I listen to it.
Jack Van Cleaf is an unbelievably talented musician. Apart from being an exceptional songwriter, he clearly respects the art of songwriting and folk music. He didn't rush his record and as a result created a body of work that deserves to be celebrated on an international scale. We are eternally lucky to exist at the same time as Van Cleaf. I cannot wait to see where life takes him.
Jack Van Cleaf's debut album, Fruit From The Trees, was independently released on March 30, 2022 and is available to stream wherever you listen to music.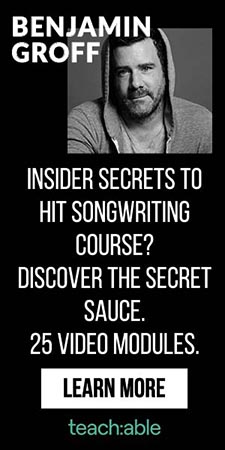 Charlotte Stack lives in Philadelphia, Pennsylvania, where she studies Music Business in Drexel University's Music Industry Program. When she isn't working, Charlotte is most likely cuddling with her dog, Jade or at a show.
Jack Van Cleaf
WE ARE: THE GUARD LATEST RELEASES
Leon Else