FEATURED FIND: SINGER/SONGWRITER JENSEN MCRAE WRITES GOOSEBUMP-WORTHY FOLK MUSIC
Comedy meets tragedy and parody becomes sincerity with Los Angeles singer/songwriter Jensen McRae's goosebump-worthy folk music!
It's often said that comedy is the hardest genre to pull off. Not only does it involve all of the regular acting skills, it also requires masterful timing; physical prowess and control; and a deep-level understanding of psychology and the Human Condition. If someone can pull off comedy there's a good chance they'll excel in other genres - if you can master this genre you can master them all.
You could say the same for music. Frank Zappa once famously joked "Does humor belong in music?" and the answer, most of the time, is "No, absolutely not." But look at musical parody acts like Flight of the Conchords or Lonely Islands or even straights acts with a tendency to take the piss, like Zappa himself or bands like Ween, both of whom write utterly ridiculous songs but completely shred at the same time.
LA singer/songwriter Jensen McRae's biggest splash to date has been "Immunity," her "preemptive cover of Phoebe Bridger's third album from 2023," in which McRae tries to imagine what Bridger's depressively existential folk music would sound like in a dystopian future.
this is my preemptive cover of what I imagine it will sound like pic.twitter.com/F9xpngAutF

— Jensen McRae (@Jensen_McRae) January 15, 2021
It started out as a joke-y Tweet, but "Immune" is no joke. Its stark, sparse guitar paired with McRae's cresting, soaring vocals - truly one of her secret weapons - means that "Immune" packs far more of a punch than simply being a punchline. It's some of the most stunning indie folk in recent years, with its tasteful orchestral punctuations and mellow beats, bringing to mind 2000s indie folk mainstays like Damien Jurado or more soulful variants like India.arie or Macy Gray.
JENSEN MCRAE - IMMUNE
Jensen McRae may've become known with "Immune," but she is certainly no novelty act or gimmick. She'd already popped up on many folk lovers' radars with "Wolves" from her debut EP Who Hurt You? With its simple bouncy fingerpicked guitar and literary lyrics, McRae's music stands alongside more earnest folk artists like Angel Olsen or Laura Marling more so than any musical novelty act.
JENSEN MCRAE - WOLVES
Literary lyrics are the main point and driving force of McRae's music. Her music reads more like evocative magical realism short stories than your standard open mic fare. Like "Wolves," for example, which uses the symbolism of wolves and foxes to create a surreal satire of untrustworthy people. These fairytale-like metaphors let her music slip under your skin, undetected, like someone reading you a bedtime story when you're a kid. McRae's story of betrayal and heartache lands like a sledgehammer in this unguarded, innocent whimsical state. It's just one more reminder to never take things at face value in Jensen McRae's world.
Do not underestimate Jensen McRae. Anyone who can make you laugh can also make you cry like a river. We Are: The Guard cannot recommend this stunning new voice in acoustic music enough!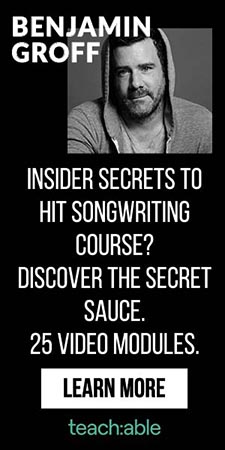 J. Simpson occupies the intersection between criticism, creativity, and academia. Based out of Portland, Or., he is the author of Forestpunk, an online journal/brand studying the traces of horror, supernatural, and the occult through music, fashion and culture. He plays in the dreamfolk band Meta-Pinnacle with his partner Lily H. Valentine, with whom he also co-founded Bitstar Productions, a visual arts collective focused on elevating Pop Culture to High Art.
Jensen McRae
Hometown
Santa Monica, California
Birthday / Sign
September 10th
Education
USC Thornton School of Music
WE ARE: THE GUARD LATEST RELEASES
Leon Else