FEATURED FINDS: JULIA WOLF IS AN ANTI-POP STAR ON "GIRLS IN PURGATORY"
Queens based singer/songwriter Julia Wolf is an anti-pop superstar… and she's taking over.
Pop music is accused of being lots of things - style over substance; favoring accessibility over musicality; of pandering; playing up poptimism over complicated or difficult emotions. Do you really want to think of your shortcomings when you're trying to put a cute outfit together? Do you want to ruminate over neoclassical violin sonatas when you're just trying to make out and catch a buzz?
In many ways, Queens, NY singer/songwriter Julia Wolf is the least likely popstar you're likely to find. If there were a rulebook for "making it" in today's music scene, you could probably argue Julia Wolf is playing a completely different game. Instead of trying to ride the wave of the latest TikTok trends, Julia Wolf is more inspired by Italian classical music and culture, as well as her own unique, idiosyncratic background.
JULIA WOLF - HOOPS
Even Julia Wolf's stage name comes from her distinctive background. "Wolf" was the name of her sister's imaginary friend when they were growing up. She'd end every night saying "Good night, Wolf." Somehow, Julia Wolf's classically-infused club pop feels like her guiding you into her surreal, imaginative inner world.
Julia Wolf's greatest strength might be her ability to translate her obsessions into an appealing form. Wolf's songwriting roots might be rooted in classical music and Italian culture and childhood daydreams, but her tasty trap beats, smooth vocals, and catchy hooks serve as a dangerously compelling vehicle for Julia Wolf's real talk.
JULIA WOLF - IMMORTALE
Take "Falling In Love," the opening track off of Wolf's new EP, Girls In Purgatory. The song begins with a recording of, presumably, Julia Wolf herself talking about how ridiculous she felt trying to write poppy, catchy love songs when her own experience with romance has been less-than-charmed. Instead of yet another song about happily ever afters, "Falling In Love" is an anti-pop jam, singing "F*ck falling in love / I'm way past it / Doesn't even matter / For somebody like me."
JULIA WOLF - FALLING IN LOVE
On the page, Wolf's lyrics read like Trent Reznor on a depressive tear. Only the crisp, undeniable beats paired with Wolf's clear, strong vocals and confident messages prevent Girls In Purgatory from completely falling into sad girl territory.
We here at We Are: The Guard are quite proud to note that we were some of the first to write about Julia Wolf, way back in 2019 with the release of her first single "Captions." Even when she was first starting out, Julia Wolf had it going on, with a mixture of personal, confessional lyrics and a unique, stylish presence on social media. It didn't hurt that "Captions" was produced by Loote's Jackson Foote, contributing his low-key keys and smooth trap inspired beats. The two have continued to collaborate on Wolf's project since.
JULIA WOLF - CAPTIONS
Julia Wolf manages to pack more ideas and little details into "Captions" than lesser artists cram into their entire career. And she's never stopped since.
So, with Girls In Purgatory, Julia Wolf extends her hand and invites you into her singular world. It's a world of imaginary wolves and honest self-talk, of painfully long, deep looks into the mirror. Somehow it all seems like it'll be okay, though, when you're listening to Julia Wolf.
JULIA WOLF - GIRLS IN PURGATORY
A lot more people are going to be listening once Girls In Purgatory drops, mark our words. We Are: The Guard can practically guarantee it! We chatted with Julia Wolf about the new EP, her inspirations, and more.
WE ARE: THE GUARD: Hey Julia! Thanks so much for taking the time to chat with us. Congrats on the release of your new EP Girls In Purgatory! Sonically and lyrically, it's so refreshing. Can you tell us about the process of writing and recording it?
JULIA WOLF: A lot of these songs started here in my bedroom! Most of them were voice notes I sent to Jackson, where I was singing the lyrics and melody over a beat I was tapping out on a table in front of me. Once I had a few I was really feeling, I booked a flight out to LA to be in the studio with Jax. It's such an incredible experience being in the booth and seeing him start creating a beat from scratch, totally capturing the mood of each song. He gives them all their own identity while still keeping the whole project cohesive. And being in the room, I get to be involved in the process which is what I always prefer!
WATG: What else is on the horizon for 2021?
JW: LIVE SHOWS!!! I've been daydreaming about this day since I was a kid, too shy to admit back then that music was my ultimate passion. I'm so grateful to have a few booked for the near future, as well as new pieces for my clothing line! And as always, tons of music I can't wait to share.
WATG: Can you tell us about how you got your start in music?
JW: I'd been singing since I was very young, always participating in school talent shows and playing the piano. But it wasn't until high school where I was pushed to start writing original pieces. I used to eat lunch alone all the time in the music room, and it was my teacher who said if I wanted to perform in the senior year showcase, it would have to be an original song. I was extremely against it at first, hating the thought of exposing myself in that way, but as soon as I gave it a shot it became my everything.
WATG: Who inspires you musically?
JW: Lots of rappers. I have to put Drake at the top for his incredible word play and storytelling skills. I've also been a huge Jack Harlow fan for a while and still have Doja Cat's newest album on repeat. The flip side of that is that I know every word to practically every Taylor Swift song. What really inspires me at the end of the day are lyrics that highlight the small details- the common things we all go through, but don't think about, and of course some very heavy 808s.
WATG: Who inspires you in life?
JW: My sister. My parents. My family makes up so much of who I am and the life experiences that I have. They've supported me since day one, my mom giving me piano lessons, my dad driving me to open mics, and my sister filming every possible thing I could ask of her. They managed to push me through the years of doubt I was struggling in before I started working with Jackson, and I really do feel inspired by them and their own work ethic constantly.
WATG: Have you ever received a life changing piece of advice that you'd like to share?
JW: I had been out one day with my sister trying to film a video to post, but I kept backing out out of embarrassment to be singing in public. I had all these plans to film it and felt so disappointed in myself afterwards that I was the only thing getting in the way. The next day, I was telling a close friend how annoyed I was and all he said was "Julia, if you don't do it, someone else will." It was a tough pill to swallow, but boy did it snap me out of it. He was so right. If you don't believe in yourself then who will? You end up only doing a disservice to yourself, no one else gets affected. After that conversation, I completely switched gears and fully decided that if I was going to pursue being an artist then I would need to stop caring about everyone else's opinion on me.
WATG: Do you have any hobbies or talents outside of music that people might not guess?
JW: Sketching!
WATG: Who's an artist you love who needs more attention right now?
JW: French the Kid
WATG: To end with a fun one, what trend do you wish would come back?
JW: Brooches!!
---
Girls In Purgatory is out now on all streaming platforms.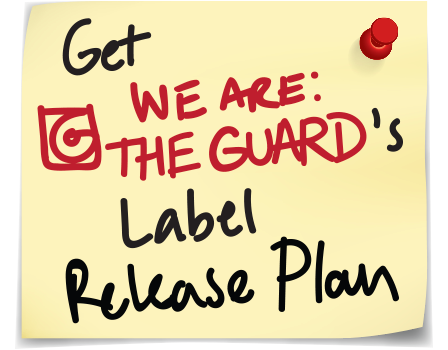 J. Simpson occupies the intersection between criticism, creativity, and academia. Based out of Portland, Or., he is the author of Forestpunk, an online journal/brand studying the traces of horror, supernatural, and the occult through music, fashion and culture. He plays in the dreamfolk band Meta-Pinnacle with his partner Lily H. Valentine, with whom he also co-founded Bitstar Productions, a visual arts collective focused on elevating Pop Culture to High Art.
Julia Wolf
Birthday / Sign
July 14 / Cancer
Pets
Malfoy my English bulldog
Favorite Movie/Show
Gilmore Girls
Favorite Book
Call Me By Your Name
Instruments played
piano, guitar
Favorite City
Alassio, Italy
Dream Collaboration
Jack Harlow
What's in your fridge
apple cider, prosciutto, pineapple, Hershey syrup
Celebrity Crush
Lorenzo Zurzolo
WE ARE: THE GUARD LATEST RELEASES
Leon Else