FEATURED FIND: OVERNIGHT SENSATION KATIE GREGSON-MACLEOD IS SOUL SHATTERING ON HIGHLY ANTICIPATED SINGLE "COMPLEX (DEMO)"
by Charlotte Stack
9/21/22
Photo: Megan Hensderson
Katie Gregson-MacLeod entranced millions on TikTok with a mere verse and chorus of her original song, "complex." Weeks later, Gregson-MacLeod establishes herself as an irresistible force with "complex (demo)."
This isn't the first time We: Are The Guard has covered an artist from TikTok. The platform has sufficiently proved itself to be the future of music discovery, hosting a plethora of undiscovered talent looking for their audience. This is, however, the first time we have covered an artist whose life completely changed in literal days because of one TikTok. Enter: Katie Gregson-MacLeod.
Although Katie Gregson-MacLeod's success seems immediate, it has been a long time coming. Up until recently, Gregson-MacLeod was living the life many aspiring 21 year old musicians like her were: studying at college, working in a coffee shop and finding the time to release music in her free time. Gregson-MacLeod only started posting on TikTok in 2020. By the time her infamous video exploded online, she had already released her debut EP Games I  Play and captured the attention of BBC Scotland who named her one of 25 artists to watch in 2022.
KATIE GREGSON-MACLEOD - COMPLEX (DEMO)
"complex (demo)" tells the painful story of Gregson-MacLeod holding onto a relationship on the verge of collapse while simultaneously trying to deal with the relationship's negative impact on her mental health. "complex (demo)" is very well crafted. The verses portray this relationship in shambles while the choruses serve as Gregson-MacLeod's justification for staying. The lines of the chorus provide so much imagery that they feel like vignettes, despite how few words she actually uses. "I need him like water / He lives on a landslide / I cry in his bathroom / He turns off the big light," sings Gregson-MacLeod in her dread-soaked voice. "I'm being the cool girl / I'm keeping it so tight / I carry home while / My friends have a good night."
KATIE GREGSON-MACLEOD - SECOND SINGLE BED
"Second Single Bed" portrays the erratic, aggressively all-consuming emotions that come with being a situationship. Lucy Dacus-esque guitar and drums support Gregson-MacLeod's vocals, which follow a dynamic melody line mimicking her emotional state. Released just this past July, "Second Single Bed" is Gregson-MacLeod's most recent, fully produced single. If her upcoming music is anything like this, we are in for a treat.
KATIE GREGSON-MACLEOD - GAMES I PLAY
Gregson-MacLeod flexes her funk muscle on "Games I Play," the title track from her debut EP. A celebration of electric guitar and bass, "Games I Play" sees Gregson-MacLeod reflecting on, well, the games she plays when it comes to love and relationships. Addressing both her flaws and the flaws of the antagonist, she sings, "Maybe I'm born with it / The way that I yearn for romanticism / I've gotta get over it / Maybe I'll learn from his pragmatism". Gregson-MacLeod somehow possesses the self awareness of a grown adult in "Games I Play," despite being only 19 at the time of release.
Katie Gregson-MacLeod's most recent single "complex (demo)" was released August 26, 2022 via Columbia Records and is available to stream wherever you listen to music.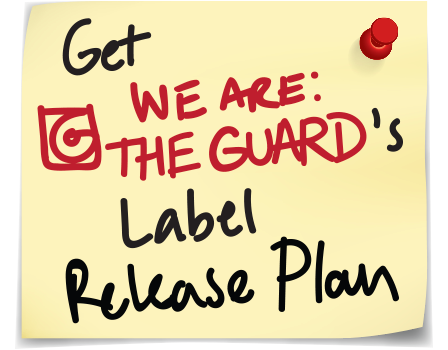 Charlotte Stack lives in Philadelphia, Pennsylvania, where she studies Music Business in Drexel University's Music Industry Program. When she isn't working, Charlotte is most likely cuddling with her dog, Jade or at a show.
Katie Gregson-MacLeod
Hometown
Inverness, Scottish Highlands, Scotland
WE ARE: THE GUARD LATEST RELEASES
Leon Else