FEATURED FIND: I CRIED UPON FIRST LISTEN TO SINGER-SONGWRITER LAUREN AUDER'S NEW EP "5 SONGS FOR THE DYSPHORIC" AND YOU WILL TOO
by Charlotte Stack
8/19/21
Photo by Alex Hodor-Lee
England-based Lauren Auder turns trauma into art on her third EP 5 Songs For The Dysphoric. The result is a cathartic body of work that transcends any and all rules of pop music.
When music moves me, it moves me. However, I usually find myself moved by lyrics and how they interact with the instrumentation within the song. With Auder, it is different. Yes, I am moved by the lyrics, the instrumentation and the arrangement of this EP. But what really shook me to my core was the delivery of Auder's lyrics. The pain emitted from Auder's delivery is reminiscent of that found in FKA Twigs' music (think "cellophane" or "home with you") and Lorde's music (think "Writer In The Dark" or "Liability").
Lauren Auder was born in England and raised there until she was seven, when her family decided to move to France for some peace and quiet. In France, she began to experiment with music on her laptop, and eventually uploaded some of her work to SoundCloud in 2015. Once she graduated highschool in 2016, she moved to London and signed a record deal with True Panther Sounds.
Much of Auder's music is inspired by her experience as a transgender female, and the myriad of emotions and challenges that came along with her growing up and into her skin. In an interview with AnOther Magazine, she says that 5 Songs For The Dysphoric is about the, "...collateral damage of issues like dysphoria, rather than dysphoria explicitly" and "...the collateral damage of the trans experience." Although Auder's music is about the transgender experience, anyone who has ever felt out of place or struggled with any part of their identity will find themselves affected by this body of work.
LAUREN AUDER - HEATHEN
Human life and surviving it is a crazy thing when you think about it - none of us asked to exist and once we do we are obligated to stay alive. This is a blessing or a curse depending on who you ask. "Heathen" focuses on this subject matter. Auder says this song is about "...learning to accept that all we get is a 9 month bomb shelter before being very much thrown into the world". She sings, "I blame no one for this life, but I'm surprised I still breathe / I got a boulder on my shoulder knowing nothing can free".
LAUREN AUDER - SMALL GHOSTS
"Small Ghosts" is one of the songs on this EP that moved me with its sound design. The track begins with piano and vocals, and explodes into a whirlwind of a chorus featuring woodwinds, kick drums and synths. It feels chaotic and ever changing, but is clearly for effect. This song is about change and the terrors that come along with it. Auder declares, "We've shown that nothing comes easy / Led myself astray and I could have stayed there". The way the song opens up into a constantly changing, full blown sonic landscape depicts the tumultuous feeling of self-realization and understanding personal identity.
LAUREN AUDER FEATURING CELESTE - UNSEEN
British soul/r&b singer Celeste joins Auder for this beautiful closing track, whose higher register meshes beautifully with the full, deep tone of Auder's voice. Identity crises are mentally exhausting, especially when there is little representation of various minorities in contemporary media. "Unseen" is the shoulder to cry on for anyone who is confused about who they are or discouraged by the portrayal (or lack thereof) of their identity in modern society. Auder and Celeste provide comfort in the chorus, singing, "I know you felt unseen / Hardly yourself or is this what that means?".
Lauren Auder's third EP 5 Songs For the Dysphoric was released February 12, 2021 via True Panther Records and is available wherever you listen to music. A reminder: you are loved and valid.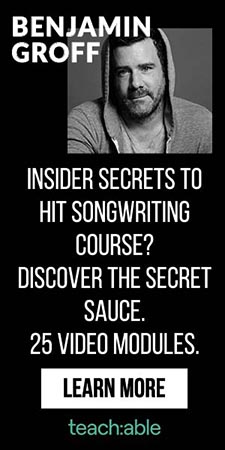 Charlotte Stack lives in Philadelphia, Pennsylvania, where she studies Music Business in Drexel University's Music Industry Program. When she isn't working, Charlotte is most likely cuddling with her dog, Jade or at a show.
Lauren Auder
Hometown
Watford, England & Albi, France
Inspirations
Scott Walker
WE ARE: THE GUARD LATEST RELEASES
Leon Else