FEATURED FIND: LEITH ROSS IS TAKING OVER TIKTOK WITH THEIR PROFOUNDLY POWERFUL SONGWRITING
If you've so much as had a cursory scroll through TikTok, then you'll understand how easy it is to get lost in the myriads of mindless microcontent. Before you know it, an hour has passed, the dishes still aren't done, and you never did return your mom's call as you promised. When you close the app, it can be hard to shake off the sense that you've wasted valuable time that you'll never get back. A few days ago, however, my FYP had the opposite effect. While I did, indeed, spend almost an hour staring into the TikTok matrix, for once in my life, I exited from the algorithm feeling a fuller, more rounded person. Why? Because I'd stumbled upon the TikTok profile of Leith Ross – a rising young folk musician taking over the video app with their profoundly powerful songwriting.
yeah &lt/3 &lt/3 &lt/3 thinking thoughts and thinking things, here is a song ##hey ##missu ##urcool
Originally from Manotick – a conservative suburb of Ottawa located on the Rideau River with a population of approximately 4,486 – Leith Ross struggled to find themself while growing up. In fact, it was only after discovering a music video on YouTube depicting a queer love affair that Leith started to come to terms with their gender and sexual identity. As they told Stylus Magazine: "It was this huge moment for me where I was like, this can be beautiful and happy and gentle and normal." From there on, Leith began navigating their emotions through their own songwriting, with the singer enrolling in music at Toronto's Humber College. Several years of hard study followed, with Leith recording and releasing their debut EP Motherwell as the final project for their degree in October 2020.
With COVID-19 preventing them from promoting Motherwell through traditional avenues such as touring, Leith Ross eventually found themself turning to TikTok to share their art. Unlike the powerhouse-pop of viral superstars akin to Bella Poarch, though, Leith offered something different. Something for the more quiet, melancholy souls, scrolling beneath their duvets at four in the morning in search of connection. It was needed. Equipped with an acoustic and an iPhone camera, Leith posted their first video – a cover of Kehlani's queer anthem "Honey" – in January. With a voice as delicate as dewy cobwebs, Leith's stories of love, loss, and everything in between have only continued to pull in fans since then, with the artist recently clocking up over 200,000 followers on the platform.
##voiceeffects these two lines have always destroyed me ##gayasf ##kehlani ##kehlanicover ##kehlaniclips ##singer
While TikTok allows for speedy sharing and consumption of music, I'd be lying if I said it doesn't leave more to be desired. Lucky for us, then, that Leith Ross continues to drip-feed music to Spotify. Following Motherwell – an 8-song collection as headed by "Everyone I've Never Met," an equal parts tragic and comic ode to the fear of going outside – Leith recently returned with "I'd Have To Think About It." A featherlight fantasy about an unrequited lover changing their mind in the distant future, it's another example of Leith applying their singular lens to life's universal pains, à la Phoebe Bridgers and Lucy Dacus. And with a debut album due out soon, it surely won't be long until Leith Ross is joining them at the top of the songwriter bill. Until then, I'll see you under the duvet.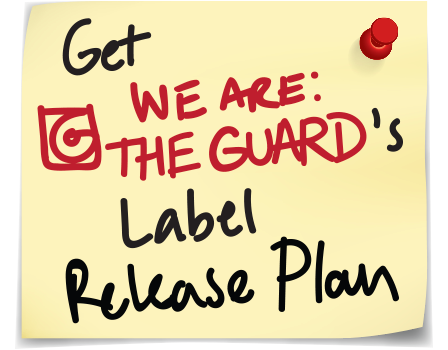 Jess Grant is a frustrated writer hailing from London, England. When she isn't tasked with disentangling her thoughts from her brain and putting them on paper, Jess can generally be found listening to The Beatles, or cooking vegetarian food.
Leith Ross
Label
Birthday Cake Media Inc
Genre
Singer-Songwriter / Indie Folk
WE ARE: THE GUARD LATEST RELEASES
Leon Else