FEATURED FIND: LEXI JAYDE TAKES US ON A TOUR OF HER MIND WITH VULNERABLE NEW EP "A TEENAGE DIARY"
by Charlotte Stack
7/24/21
Photo by Krissy Saleh via Very Rare
Lexi Jayde's a teenage diary perfectly embodies the tumultuous experience of growing up. Get ready to make some room on your indie-coming-of-age-movie-soundtrack playlist!
Gen Z doesn't get enough credit for growing up in a digital landscape. Yes - everyone does a lot of soul searching during high school and the rest of their teenage years. The difference between Gen Z and every other generation, however, is that Gen Z is soul searching and coming of age almost entirely online. While there are genuine, significant consequences to this, there are just as many, if not more, benefits that come with discovering yourself in a digital landscape. For one, social media can help alleviate the feeling of emotional and physical isolation. Whoever you are, whatever your experiences, you can always find someone going through something similar. If you are lucky enough, you'll even find an artist whose experiences are suspiciously similar to yours. Enter: Lexi Jayde.
LEXI JAYDE - A TEENAGE DIARY
California native Lexi Jayde is exactly what pop music needs right now: someone who understands the power of vulnerability. Jayde's debut EP a teenage diary is pretty much exactly what the title implies - a diary. The combination of her honest lyrics with bright acoustic guitar and soft drumming make for an EP you are surely not going to forget.
We were lucky enough to sit down with Lexi Jayde herself to discuss her creative process and dive a little deeper into a teenage diary.
WE ARE: THE GUARD: Congrats on the release of your EP! Can you tell us about the process of writing and recording it?
LEXI JAYDE: Thank you! It's been so surreal and feels crazy that it's actually coming out. I mean- I've put so much time and effort into these songs and this project really comes straight from my heart. The process of writing and recording this has been a rollercoaster of emotions, but that's why it's so fun. I've cried, laughed, been on cloud 9, learned a lot through this experience, and it's been a fun little journey. It's just the start though. It really is chapter one of Lexi Jayde's story. I can't wait for the world to hear A Teenage Diary and I hope you love it as much as I do!
WE ARE: THE GUARD: You're going on tour with Adam Melchor! How does that feel?
LJ: I'm beyond excited! Like please pinch me, it doesn't feel real!!!! This is my first tour and first time I'm able to play my songs live! It's a dream come true and I'm so grateful to Adam for allowing me to be a part of it.
WATG: Can you tell us about how you got started in music?
LJ: I started writing songs when I was 6 years old. I would always perform for my parents and family. I got into musical theater at a young age and fell in love with it! Singing has always been a huge passion of mine, and as I got older and started going through serious things, I started writing about it! Music became therapy and since I can remember, it's been a dream. The past 3 years of my life, I took it really seriously and now I'm here and can't imagine doing anything else!
WATG: Your songwriting is so vulnerable and relatable. Have you ever been nervous about sharing that part of yourself?
LJ: I never have been nervous about sharing that part of me. The reason why I make music is to inspire people and make them feel something! I wanna tell these real stories hoping it can help someone. I love that I'm able to take personal experiences of mine and make them into art!
WATG: Who are some underrated artists we should know about?
LJ: Annika Bennett and Sarah Kinsley!! They are such amazing artists and I love their music.
WATG: Do you have any talents or hobbies outside of music that people might not guess?
LJ: Well, I grew up as an actress as well! Acting will always be a huge passion of mine. I'm also super into fashion and vintage things. I love going thrifting and finding cool thrift stores and flea markets! Especially film cameras and old VHS cameras! I'm really into that type of style of photography.
WATG: To end with a fun one, have you ever had a paranormal encounter?
LJ: Um yes. Multiple times and anything paranormal scares the shit out of me. I can feel energy- it runs in my family- and I have been through some weird stuff. IT'S SO SPOOKY lol. I'm definitely a wuss when it comes to that stuff.
---
Lexi Jayde's debut EP a teenage diary is available now via APG wherever you listen to music.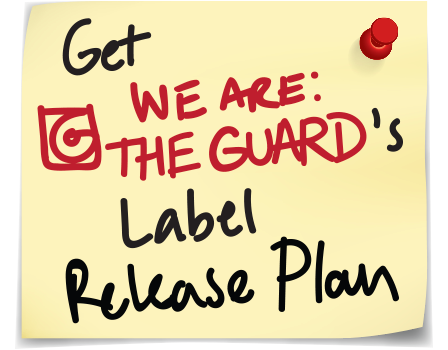 Charlotte Stack lives in Philadelphia, Pennsylvania, where she studies Music Business in Drexel University's Music Industry Program. When she isn't working, Charlotte is most likely cuddling with her dog, Jade or at a show.
Lexi Jayde
Pets
I have a dog named Whiskey, he's the best
Favorite Movie/Show
Show at the moment is New Girl and Movie is The Notebook and Pretty Women
Inspirations
Lennon Stella, Taylor Swift, Kacey Musgraves, Lorde, Tame Impala, John Mayer
Instruments played
Guitar
Favorite song by another artist
Right now, literally any John Mayer song
Hidden Talent
can type anything with my eyes closed HAHA idk I don't really have one, does that make me boring?!
Drink of choice
Iced Coffee
Favorite Animal
Dogs or elephants
Favorite Food
Any fruit, chicken and rice, rice cakes, and chocolate chip cookies :)
Dream Collaboration
John Mayer/Tame Impala
What's in your fridge
Fruit, iced coffee, and Trader Joe's tacos
Celebrity Crush
Justin Bieber always
WE ARE: THE GUARD LATEST RELEASES
Leon Else