FEATURED FIND: LILLIAN HEPLER IS USHERING IN A NEW ERA OF SOPHISTICATED POP
Let's be real - sometimes music made by, for, and about teenagers is cringey as hell, falling somewhere between a 90s Nickelodeon commercial and a "Hello, fellow youths"-style attempt at trying to be cool with the kids. And while Miley Cyrus sticking out her tongue and swinging nude on a wrecking ball may have seemed oh-so-edgy at the time, we suspect it will age about as well as Flock Of Seagulls hair and nu-metal.
Every generation seems to get a little more mature, a little more stylish, a little more in control at an earlier age. And why shouldn't they? We've all got infinite access to the best and brightest that humanity has to offer, 24/7. That's been the reality that Gen Z were born into, and we are starting to see some of the glorious fruits of that inspiration.
Consider Lillian Hepler. The Utah native's not even 20 years old and is already co-releasing singles with L'oreal, "Baddie." In her power suits and radiant glamour, she seems just as likely to be owning a corporate boardroom or on her way to taking over Hollywood where she's also done some time, starring in K-9 Adventures: Legends of the Lost Gold with Beverly Hills 90210's Luke Perry.
LILLIAN HEPLER - BADDIE
Lillian Hepler blends both style and substance, though, having both in spades. It's beyond incredible and a little bit ridiculous that someone with such a powerful, soulful voice isn't even 20 years old. Take "Easy," Hepler's most recent stripped-down soul/trap hybrid, blending the passion and power of latter-day Adele or Beyonce with The Weeknd's world-weary elegance. There's less critical distance here, though, and less self-destructive, too. She seems pragmatic yet up for the challenge.
LILLIAN HEPLER - EASY
Or take "Hold Me While You Wait," with a heartfelt, heartbroken teenage girl in her room feeling to Taylor Swift's Fearless. Hepler's stripped-down soulfulness feels like less of a put-on, though, less performative and more authentic. Don't take stripped-down to mean sparse or un-ambitious, however. "Hold Me While You Wait" feels like a vocal audition song in the making, with Hepler's satiny soulful alto taking to flight like a flock of sparrows over Lewis Capaldi's pyroclastic chorus. Hepler's voice is definitely her secret weapon, with far more power and wisdom than her 19 years would suggest. Effortlessly connecting the dots from a low tenor to a bronzen high alto is the kind of thing that makes The Voice talent judges whirl their spinny chairs around in ecstatic anticipation.
LILLIAN HEPLER - HOLD ME WHILE YOU WAIT
Judging from the talent on display on this slight handful of singles, We Are: The Guard predict that they won't be the only ones working themselves into a frenzy over this talented, stylish young singer/songwriter. She's even a trained dancer. Truly a triple threat!   
Lillian Hepler is blowing up all over the place, with legions of rabid devoted fans on Instagram and TikTok. Not bad for someone who hasn't even put out a full-length album yet! She has hundreds of thousands of followers across all social media, yet she remains approachable and real, which also seems like an accomplishment in today's meticulously curated, filtered selfie world. She's as likely to show up in a baggy sweatshirt as runway ready, yet she seems herself no matter what.
Imma do this one again
Lillian Hepler reminds us of the depth and powerful feelings of being young, but with the maturity and discipline to bring all of her dreams to life. We Are: The Guard absolutely cannot wait to hear what she gets into next!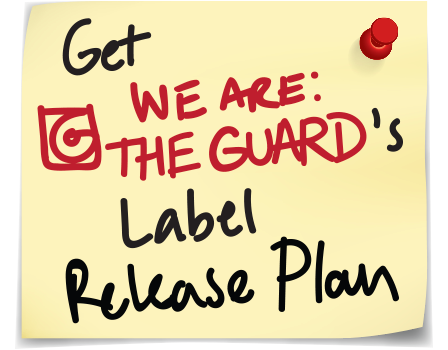 J. Simpson occupies the intersection between criticism, creativity, and academia. Based out of Portland, Or., he is the author of Forestpunk, an online journal/brand studying the traces of horror, supernatural, and the occult through music, fashion and culture. He plays in the dreamfolk band Meta-Pinnacle with his partner Lily H. Valentine, with whom he also co-founded Bitstar Productions, a visual arts collective focused on elevating Pop Culture to High Art.
Lillian Hepler
Genre
Indie Pop / Singer-Songwriter
WE ARE: THE GUARD LATEST RELEASES
Leon Else