FEATURED FIND: MACY RODMAN, THE NEW YORK CITY POP STAR MAKING MUSIC UNBOUNDED BY THE LAWS OF PHYSICS
Much of the music created over the last few weeks and months has been intensely lo-fi, intimate, and reflexive, but this most definitely isn't the case for Featured Find Macy Rodman. As opposed to turning her lens inward like so many other artists during COVID-19, the New York City-based trans singer-songwriter instead viewed lockdown as a chance to break free from the four walls within which she was confined. An opportunity to build a vivid, technicolor world of her creation. The result? Unbelievable Animals – Macy's upcoming third album and rapturous ode to the joys of being alive.
MACY RODMAN - LOVE ME!
Born and raised in Juneau, Alaska – a remote, picturesque city only accessible by boat or aircraft – Macy Rodman initially moved to New York City in 2008 to study fashion at the prestigious Parsons School of Design. While much of the program came effortlessly to the young creative, Macy was deeply unhappy with the business focus of the course and decided to drop out. Following a period of loss, Macy eventually discovered a sense of community among the underground queer music scene. A natural-born performer, Macy soon set about recording and releasing her debut EP HELP in February 2016.
MACY RODMAN - LAZY GIRL
It was the start of what's been a prolific career for Macy Rodman – who released two further albums, The Lake and Endless Kindness, in June 2017 and November 2019 respectively. Bringing together an admiration for 90s alternative-rock titans like Liz Phair with bubblegum-pop icons such as Britney Spears – plus the visceral narratives of her favorite film director David Cronenberg ("Long live the new flesh" is tattooed on her left arm) – Macy makes music that's gritty, hyperreal, and entirely unbounded by the laws of physics. Like the love child of Nine Inch Nails and the late, great SOPHIE, Macy is pure punky rage and angst, as doused in polished chrome.
MACY RODMAN - GREASED UP FREAK PT. 1
Having recently signed to Accidental Popstar Records – a label founded by We Are: The Guard regular Shamir ("I signed @MacyRodman to @AccidentalPS aka the best thing I've done to date" he previously wrote on Twitter) – Macy Rodman continues to hone her chic, stylistic art-pop universe this August with the release of Unbelievable Animals. Written while in quarantine, the album once again finds Macy looking to the nightlife community for inspiration, as heard on the lead single and ecstatic banger "Love Me!" Following months of isolation, the song genuinely feels like a moment of reconnection. A chance to live and dance for those who couldn't. With lockdown easing across the country, then, we'll catch you at the club.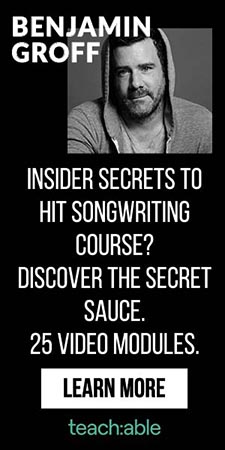 Jess Grant is a frustrated writer hailing from London, England. When she isn't tasked with disentangling her thoughts from her brain and putting them on paper, Jess can generally be found listening to The Beatles, or cooking vegetarian food.
Macy Rodman
Label
Accidental Popstar Records
Genre
Indie Pop / Indie Rock / Art Pop
Education
Parsons School of Design
WE ARE: THE GUARD LATEST RELEASES
Leon Else