FEATURED FIND: MARINELLI CRAFTS UNIQUE & PERSONAL BEDROOM POP
Bedroom pop singer/songwriter/producer Marinelli steps into the spotlight… to stunning results.
There's a strong chance you've heard of LA's marinelli. You just might not know it. The LA singer/songwriter/producer first came to prominence as the drummer for Billie Eilish when she was first starting out, and will be touring with FINNEAS this fall. He's since gone on to become one of the most in-demand producers of lo-fi bedroom pop, working with spill tab, Wallice, MyKey, and JAWNY.
Of course, there's a long, proud tradition of producers and songwriters becoming fab musicians in their own right. Carole King, Ke$ha, Frank Ocean… There's just something special about when a producer or songwriter gets in front of the mic. Maybe part of it is finding out what part was their personality and what was the performer. Or maybe it's because learning the craft of making music makes certain things almost instinctual, like the art of crafting a hooky melody or how to find the sweet spot for your own voice.
You can detect a little bit of marinelli's DNA in his work with Spill Tab. Like on "cotton candy," with its lazy, swaying ukulele behind mellow, jazzy vocals, like a lofi version of Beirut or maybe an even more indie/folksy version of She & Him.
SPILL TAB - COTTON CANDY
With that in mind, there is something unique and personal about marinelli's solo music. First off, his lyrics revolve around highly personal subject matters. Secondly, they often involve highly isolated, insulated scenarios, while still managing to sound upbeat and hopeful at the same time.
Consider "Pity Party," released in April of this year, with its garage pop beats and catchy keyboard melodies. It's a reminder you can have a good time and be utterly miserable at the same time. Which is an important message to receive, considering the last 2 years.
MARINELLI - PITY PARTY
All of this comes together on "Oh God," one of marinelli's biggest (and perhaps best) singles to date, which elevated the songwriter to a whole new level. And for good reason. The production is utterly sick, with laidback beats and mellow Fender Rhodes lines giving the song a lovely, late-night feel. Which is ironic as it was written sitting in his car on a break from jury duty.
MARINELLI - "OH GOD"
That's part of the joy of marinelli. He manages to turn even the darkest, bleakest, loneliest moments in life into a chance for connection. Or, at the very least, a catchy bedroom banger.
Considering that marinelli seems to get better with each passing release, We Are: The Guard can't wait to hear what's next!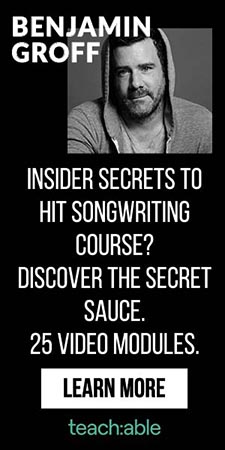 J. Simpson occupies the intersection between criticism, creativity, and academia. Based out of Portland, Or., he is the author of Forestpunk, an online journal/brand studying the traces of horror, supernatural, and the occult through music, fashion and culture. He plays in the dreamfolk band Meta-Pinnacle with his partner Lily H. Valentine, with whom he also co-founded Bitstar Productions, a visual arts collective focused on elevating Pop Culture to High Art.
Marinelli
Genre
Bedroom pop / indie pop
WE ARE: THE GUARD LATEST RELEASES
Leon Else