FEATURED FIND: MAY-A WEARS HER HEART ON HER SLEEVE
Image Courtesy of Twnty Three PR
At just 19 years of age, Maya Cumming, known to the world as MAY-A is making meaningful strides in the world of indie pop. An avid musician, visual artist, and poet, her work wholeheartedly illustrates the ups and downs of adolescence.
Born in Byron Bay, the Australian singer-songwriter threw herself into the world of music. Busking on the streets despite shop-owner's angry attempts to ban her from performing outside their businesses, MAY-A quickly became a local favorite. She entered songwriting competitions in her hometown, and was comically oblivious to the judges identities until years later - Angus & Julia Stone of course! MAY-A also toured with alt-pop Australian songstress Wafia.
Currently based in Sydney and signed to Sony Music Australia, MAY-A is popping off to say the least. With three singles already out this year, her bold yet vulnerable lyricism has gathered a strong following of committed music lovers awaiting her every move.
MAY-A - APRICOTS
And here we have it: the song that started it all. MAY-A's "Apricots" is undeniably a breakthrough track in more than one way. Both a catalyst for her artist career as well as a personal discovery, this song was the first in which MAY-A wrote about a girl. Composed when she was first coming to terms with her sexuality, the track begins with a dream-like scenescape perfectly paired to the lyrics "Up in my mind we're together" before going on to compare her crush's relationship to be as compatible as "mayonnaise and apricots."
Poem by MAY-A
MAY-A - SWING OF THINGS
In "Swing Of Things," MAY-A leans more on the pop side, with melodies and vocal tone reminiscent of a King Princess x Taylor Swift love child. Post-breakup and wishing her lover would call, she paints the ever-so-relatable picture of struggling to return to normal after the end of a relationship.
MAY-A - TIME I LOVE TO WASTE
Written on the same day as "Apricots," "Time I Love To Waste" is a vivid recollection of a day with MAYA-A and her love interest. From the coffee shop they visited to the green Lacoste sweater her crush wore, MAY-A depicts a feeling of complete enamourment.
MAY-A, BABY QUEEN - AMERICAN DREAM
Introducing "American Dream," MAY-A's first collaboration with South African-born singer-songwriter Baby Queen. In this song, the two long for their perfect relationships through the lens of the classic American dream. Catch MAY-A on the 50's diner TV while Baby Queen serves milkshakes in this retro-inspired music video.
MAY-A is most definitely one to keep on your radar considering her steady stream of past releases and upcoming EP on August 6! Catch her on Instagram strumming her Fender guitar or on TikTok with her adorable dog Basil.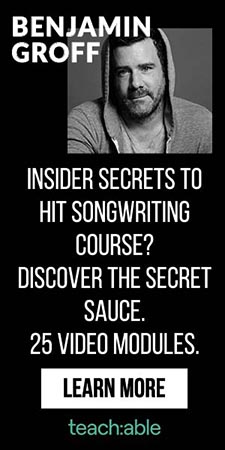 Solveig Deason is a junior at Berklee College of Music double majoring in Music Business Marketing and Film Scoring. As the Vice President of the Berklee A&R Group and previous A&R intern for Sony Music Canada, Solveig is passionate about discovering and working with upcoming artists. While studying under a full-tuition piano scholarship, Solveig writes for the Music Business Journal and curates content for multiple music business social media accounts.
MAY-A
Hometown
Byron Bay, New South Wales, Australia
Birthday / Sign
August 24th, 2001 / Virgo
Label
Sony Music Australia
Instruments played
Vocals, guitar
Genre
Alternative/Indie, Pop
WE ARE: THE GUARD LATEST RELEASES
Leon Else