FEATURED FIND: MAZIE IS THE NEW FACE OF POP MUSIC - COOL MAKEUP AND EVERYTHING
Photo: Grace Christian via Facebook
Grace Christian - better known by her stage name, mazie - is redefining pop music and pop culture from the comfort of her own home. You'd be "dumb dumb" to not pay attention.
There is a hole in the pop music market. I know that this sounds a little backwards considering how many amazing pop artists there are, but hear me out: how do you truly relate to Doja Cat, Billie Eilish or Ariana Grande? Generally speaking, you probably don't relate to them all that much. And that's fine! There will always be a time and place for their music. However, people are looking for a pop artist that they can truly relate to, on an intellectual, emotional level.
Enter mazie: the girl changing the rules about what pop music can sound like, look like and stand for.
Baltimore native Grace Christian (mazie) has been musically inclined for years. As a high school student, Christian made music with her main collaborator and current producer Elie Rizk. She subsequently attended Drexel University's Music Industry Program to hone in on her skills and learn more about the music business. The ametur artist to music business student to pipeline (Gus Dapperton, Clairo, Maggie Rogers, Lizzy McAlpine) has clearly served her well: Christian is smart, knows exactly how to utilize social media, and understands the importance of having a platform. She is especially vocal on TikTok (@heymazie) and Instagram (@heyymazie). In addition to posting what are - inarguably - the most aesthetically pleasing pictures and videos of her makeup and outfits, mazie often shares facts and starts conversations about social issues in the music industry, politics and other various human rights issues.
let's talk about industry plants ##musicindustry ##industryplant ##music ##fyp
mazie's first wave of success came when she released her debut single "no friends" via Good Boy Records on April 14, 2020. Released during the heat of lockdown, "no friends" became somewhat of an isolation anthem. In the song, mazie confesses, "If less is more than I'm doing the most / I'm so bored and I feel like a ghost / I don't wanna smoke no more 'cause I'm broke / And my window won't open / God, my life's such a joke". The timely lyrics and addicting melody of this release caught the attention of the Spotify algorithm. Soon enough, "no friends" found itself atop popular Spotify editorial playlist "lorem".
MAZIE - NO FRIENDS
Apart from pushing the sonic and social boundaries of pop music, mazie is also changing what pop music aesthetically can look like. Current pop artists have an incredibly high budget for hair, makeup, costumes, music videos and campaigns. mazie doesn't have this budget. What she lacks in budget, she makes up for in creativity and hard work. Whether it be hand-crafting music video props out of cardboard and construction paper or filming all forms of media on her iPhone, Christian isn't intimidated by the DIY mindset: she celebrates it. The music videos for her second single "i think i wanna be alone" and third single "sippy cup" were both filmed at her house, her only resources being creativity, crafting skills and friendship. She documented the process on her Tiktok.
and it looks soooo good!! ##fyp ##indie ##music ##WIP
mazie's fourth single "dumb dumb" and its accompanying music video were released July 8, 2021 via Good Boy Records. The song, despite its upbeat, endearingly chaotic exterior, is an excellent commentary on trauma fatigue and other human responses to frequent, public disaster. At the end of the day, it's easiest to laugh and remember that "Everyone is dumb".
MAZIE - DUMB DUMB
mazie's new single "dumb dumb" is out now via Good Boy Records. Her debut EP rainbow cassette is coming out on August 25, 2021 via Good Boy / Virgin Music.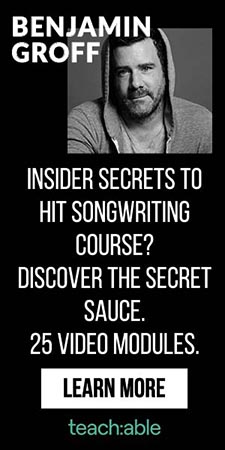 Charlotte Stack lives in Philadelphia, Pennsylvania, where she studies Music Business in Drexel University's Music Industry Program. When she isn't working, Charlotte is most likely cuddling with her dog, Jade or at a show.
mazie
Hometown
Baltimore, Maryland
Birthday / Sign
September 15, 1999 / Virgo
Inspirations
Gwen Stefani / Early 2000s
Education
Drexel University
WE ARE: THE GUARD LATEST RELEASES
Leon Else