FEATURED FIND: MEET HOTEL FICTION, THE ECLECTIC BEST FRIENDS THAT'LL SING THEIR WAY INTO YOUR HEART
by Charlotte Stack
8/27/21
Photo by Sydonne' Blake & Katelyn Bass
What is better than one great mind making music? Two great minds making music, together. Enter: Hotel Fiction.
In my opinion, collaboration is one of the most powerful songwriting tools. The ability to bounce ideas off of another person musically, lyrically or emotionally has yielded some of the best music around. Think about Taylor Swift's two most recent records - could she have created those works of art without the help of Aaron Dessner and Bon Iver? Probably not. It also helps to be comfortable with the person chosen to work with. The more comfortable two people are together, the deeper they can push each other's creativity. Maybe that is why Hotel Fiction is so outstanding - apart from their sweet vocals and clever instrumentation. They are best friends that make music together.
HOTEL FICTION - DAY DRIFTER
Hotel Fiction is an indie pop/folk/rock duo composed of best friends Jade Long and Jessica Thompson. The two met in Athens, Georgia, jammed out a couple times together, and the rest is history. After having released a string of five outstanding singles, including the free spirited track "Day Drifter," Hotel Fiction released their debut album Soft Focus today via We Bought A Zoo Records.
We were lucky enough to sit down with Long and Thompson of Hotel Fiction to learn about their creative process, inspirations and more.
WE ARE: THE GUARD: Hey Hotel Fiction! Thanks so much for taking the time to chat with us. Congrats on the release of your album "Soft Focus!" Can you tell us about the process of writing and recording it? *
HOTEL FICTION: Recording this album happened over the past two years and over the span of our friendship. We both started playing music together and a few random events came together which led to us playing a show where we would meet our producer Tommy Trautwein (We Bought a Zoo Records) and start recording our song Astronaut Kids. We kept writing and releasing singles and it didn't become a vision for an album until about a year ago. We decided to put all our songs into a project and now it feels like a time capsule of our college life.
WE ARE: THE GUARD: We're so excited to hear about your tour with Adam Melchor! How does that feel? Is there a city that you're most looking forward to?
HOTEL FICTION: With  Adam we're probably most excited  for Atlanta since we're playing a venue I've loved since I was in high school (Jess). Our family and friends all live in Atlanta/Athens too so hopefully a bunch of people we love will be there to see the show.
WATG: Can you tell us about how you two met and started working together?
HF: We met through mutual friends with the intention of starting a band. We had both been told on separate occasions that we needed to meet and so we were really excited to. We were really inspired and so we started writing together and hanging out a lot and haven't stopped since.
WATG: Who inspires you in life?
HF (JADE): My parents really inspire me. My dad is a jazz pianist who taught me music growing up and my mom is an incredible artist. They both continue to inspire me creatively and as people and I am so thankful to have been raised in such an inspiring loving home.(Jade)
HF (JESS): My grandmother inspires me. She was such a badass, and raised seven kids all by herself. She never stopped learning, got three different degrees, and took up painting later in life (which she was really good at). My grandmother had the best wisdom, and  was constantly open and receptive to the changing world around her.
WATG: Do you have any talents or hobbies outside of music that people might not guess?
HF: We both took up embroidery during the pandemic and worked on creating custom merch which was really fun! Jade does most of the graphic design / art for the band as well. We also both really enjoy roller skating and thrifting and love fashion as well. It's one of our dreams to have a fashion line as well one day. Jess has recently started making earrings out of clay!
WATG: To end with a fun one, if you could pick any super power, what would it be? *
HF (JADE): It's probably a boring choice but ever since I was little I really just wanted to be able to fly. I used to jump off high surfaces thinking if I thought about it hard enough I could (I couldn't). But it would also be really cool to be able to remember everybody's name and I might choose that instead. (jade)
HF (JESS): DEFINITELY time travel. I could explore anything with time travel and experience  all the world has to offer in different eras. There's just so much you could do. Our album has a lot  to do with nostalgia and I would love to go revisit earlier moments from my life with time travel!
---
Hotel Fiction's debut album "Soft Focus" is available August 27th via We Bought A Zoo Records wherever you listen to music.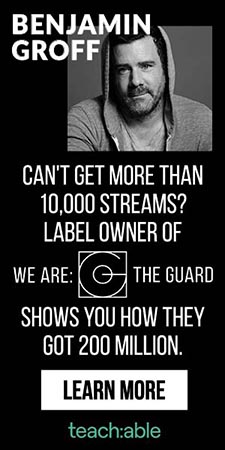 Charlotte Stack lives in Philadelphia, Pennsylvania, where she studies Music Business in Drexel University's Music Industry Program. When she isn't working, Charlotte is most likely cuddling with her dog, Jade or at a show.
Hotel Fiction
Hometown
Atlanta, but we call Athens GA home these days
Birthday / Sign
ade: oct 9 (same day as john lennon!) libra
Jess: Jan 16 capricorn
Pets
ade: cat named bean
Jess: dog named avett after the avett brothers
I Associate With
Jade: cats and space
Favorite Movie/Show
we've both watch Girls together as our comfort show
Inspirations
Jess: BB King, John Mayer, the Beatles
Instruments played
we both play a bit of everything and both sing but our main instruments are jade on piano and Jess on electric guitar
Favorite song you've written
Jade: a new one we have coming called Monster.
Jessica: currently Allure (another song we're working on)
Favorite song by another artist
ade: Between the Bars by Elliot Smith or Something by the Beatles
Jess: I Know the End by Phoebe Bridgers and A Day in the Life by the Beatles
Life changing album
Sergeant Pepper / abbey road / Meddle by pink floyd
Favorite City
ade: Traverse City Michigan (my great grandma lives there and its magical)
Jessica: we visited Portland Oregon on a road trip last year and I fell in love with it!
Hobby / Passion
we both love songwriting! Maybe that's obvious haha
Dream Collaboration
paul mccartney, arcade fire, phoebe bridgers (both of us)
WE ARE: THE GUARD LATEST RELEASES
Leon Else