FEATURED FIND: MEET OLIVIA RODRIGO, THE DISNEY PRINCESS WHO BECAME AN INDIE POP SAD GIRL
If you've so much as glanced at social media over the last few days, chances are you've seen the name "Olivia Rodrigo" mentioned at least a handful of times. And while those of us here at We Are: The Guard aren't the type to jump on trending topics or memes "just because," we'd be lying if we said we weren't a *little* intrigued by the record-breaking stir being caused by this rising indie pop sad girl and her debut single "drivers license." So the question remains: Is Olivia *really* worth this level of Twitter 'n' TikTok hype? The answer is a big, huge, resounding "YES!"
sooner
Born on February 20, 2003, in Temecula, California, Olivia Isabel Rodrigo got her big break at the age of 16 when she was cast as Nini Salazar-Roberts in the popular Disney+ series High School Musical: The Musical: The Series. It was through this role Olivia got her initial taste of chart success with the song "All I Want." Produced alongside teen pop mastermind Matthew Tishler, "All I Want" entered the latter half of the Billboard Hot 100 in November 2019. Spotting her hit potential, Interscope and Geffen swiftly offered Rodrigo a record contract, with the actor-turned-singer dropping her first proper debut single, "drivers license," on January 8, 2021.
OLIVIA RODRIGO - "DRIVERS LICENSE"
Fun fact: I was 25 years old when I finally got my driver's license. And while I was thankful to have passed after 30+ grueling lessons (yah, I admit it – I sucked), I always felt like I missed out on a rite of passage not getting it earlier in my life. For a lot of teenagers, learning to drive a car represents that first small step into adulthood. The freedom of being able to go wherever you please – whether that's to get froyo with friends at 10 o'clock at night, or to catch the sunrise at the beach at 5 in the morning – is unlike anything else in the world when you're 17.
The car is also a place where you can process your emotions. From the furious hammering at the steering wheel, to the long, tear-strewn rides into the night, the car is like a miniature scream room, especially for a hormonal, heartbroken teenager. This is what makes Olivia Rodrigo's "drivers license" so damn relatable. Rumored to be about her split from her High School Musical castmate Joshua Bassett, "drivers license" depicts Olivia taking a lonesome, aimless drive through the suburbs while reminiscing about what could have been between the two of them. Steered by Swiftian-esque narrative detail and powerhouse vocal pyrotechnics, it's the kind of song that immediately connects, causing you to stop in your tracks or pull over to the side of the road and quietly catch your breath.
When a star shines this bright, there's always that risk of it burning out sooner rather than later. We Are: The Guard can say with confidence this isn't going to be the case for this young artist. Celebrity fans and streaming records mean very little if you don't have the talent to back it up. Two singles in, however, and Olivia Rodrigo has already proven she's a songwriter of dazzlingly classic proportions. And with a full EP reported to be in the works, it's only a matter of time until this former Disney princess converts the cynics. Buckle in, then. It's going to be one hell of a drive.
 

 

 

View this post on Instagram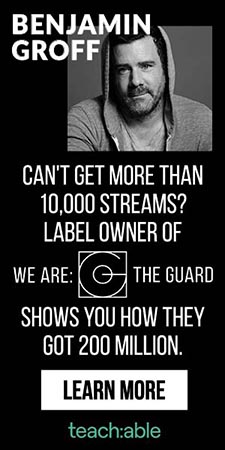 Jess Grant is a frustrated writer hailing from London, England. When she isn't tasked with disentangling her thoughts from her brain and putting them on paper, Jess can generally be found listening to The Beatles, or cooking vegetarian food.
Olivia Rodrigo
Birthday / Sign
February 20, 2003 / Pisces
WE ARE: THE GUARD LATEST RELEASES
Leon Else