FEATURED FIND: THE MOON, THE STARS & ORION SUN
by Bianca Fernandes
3/16/22
Orion Sun is coming in hot out of Philadelphia and currently orbiting the streaming universe with no sign of slowing down. Singer-songwriter, multi-instrumentalist, and producer Orion Sun is the whole package and if you've been sleeping on this artist, here's your chance to catch up and wake up to the sultry sounds of something truly special. 
Since 2017 Orion Sun has been dropping hits online and is currently racking up almost a million monthly listeners on Spotify, with no surprise. If you're heart broken, in love or just trying to be your best self, it's time you listen to Orion Sun. You need this in your life right now, trust me! I'm a professional. 
The person behind the music of Orion Sun is Tiffany Majette, born in New Jersey with a classic introduction to music at an early age through church. You'll find that all the best artists got their start in a church setting so this is already a good sign of what's to come, and what's already been dropped under the Orion Sun name.
If soft ballads are your thing, then you just found your new favorite artist. Her genre ranges from RnB to jazz to something indescribable that you'll just have to listen and find out for yourself. Yes, you got to put in the work here because this one is truly worth it! But I'm confident that when you start listening to Orion Sun, you won't want to stop. Especially if you're lying in bed with a blunt in your hand and some ambient lighting. That's the stuff magic is made of!
My title of this feature is a lot deeper than it may seem, as Orion Sun herself has an infinite love for space and the discovery aspect of the universe. You'll find little drops of this influence sprinkled throughout her music and videos and it's something she likes to include in so much of what she does. As a fellow space lover, I truly enjoy catching the space-themed easter eggs while listening to Orion Sun and it's just one more thing that makes this artist a pleasure to explore, as she's able to tell an authentic, natural story through her art.
Orion Sun is a self-proclaimed optimist and nihilist all at once, meaning that she finds a balance between it all in this crazy, fucked up world we call home. And her music certainly portrays that, with a deep sadness lined with a ray of hope across her entire music catalog, never leaning too far to either side. It's a balancing act that she says brings her peace and I can feel that peace in the songs that she puts out. 
Orion Sun might still be making a name for herself but she's more popular than you think, with her music having crossed borders into faraway lands and enchanting a mass of people that otherwise would've never been exposed to her. Gotta love the digital age, right?!
ORION SUN – VOICEMAIL
With a heavy history in music, Orion Sun released her first track on YouTube in 2013, titled "Voicemail". But things really exploded in 2017, when she released the mixtape A Collection of Fleeting Moments and Daydreams that's a definite must-listen! If you're looking for a place to start, this mixtape is it. But I wanted to include this video of "Voicemail" so you can see where it all started and experience the raw talent of Orion Sun before Orion Sun was, or is soon to be, a powerhouse in the industry.
I can't decide what's more captivating about "Coffee For Dinner"; her vocals or the lyrics. I guess they're an even match! This is definitely a stand-out track by Orion Sun and if you're fortunate enough to see it live, then I have to admit, I'm totally jealous because the passion behind this song is so strong, it's got me a little choked up as I sit here in my bedroom, listening to her perform it live on YouTube.
ORION SUN – COFFEE FOR DINNER
But there was so much more to come! In 2020, Orion Sun dropped her debut album Hold Space For Me on Mom + Pop and that's when things really started to pop off for this stellar artist. Listen to this and tell me that you don't have all the feelings, plus an overwhelming urge to sway with the one you love, or used to love. This album was loosely influenced by the likes of Billie Holiday, Nat King Cole and the history of soul, RnB and what it means to society as well as her personally. Not forgetting about her ever-loving passion for hip hop and the influence that plays in all her tracks. 
ORION SUN – DIRTY DANCER
Most recently in 2022, Orion Sun dropped "Dirty Dancer" paired with a music video that'll make you feel all types of ways. I'm talking deep, sexual lust here people! We can all relate to wanting to dance with your honey, and this track is perfect for some sexy dancing with your bae, or wannabe bae. And there's no better place to do sexy dancing than at an Orion Sun live show. Catch her on tour this May all over the US. Go to  www.orionsun.space now and grab your tickets before they sell out, if they haven't already. Then get into Hold Space For Me below and you can thank me later!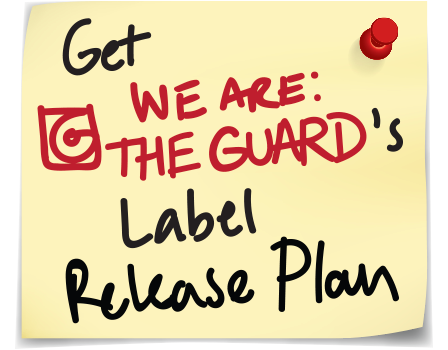 Orion Sun
Hometown
Mount Laurel, New Jersey
WE ARE: THE GUARD LATEST RELEASES
Leon Else