FEATURED FINDS: BRING ON PETTY BRAVO
by Bianca Fernandes
7/27/22
Image: Charlotte Stack
It's time for some summer flings, and Petty Bravo's new song "More Love" is the perfect anthem to play when looking for the one. Released on June 3rd, this new R&B song is perfect for playing in the car with windows down and speakers up. The single is a cute ballad about new love, with smooth instrumentals and lyrics that pull the listener into a warm embrace. It features down-beat percussion and a catchy hook: "You need more love, I'll show you more."
PETTY BRAVO - MORE LOVE
Petty Bravo's songs are full of relaxed poppy beats, reminiscent of Lo-Fi Studying girl. I imagine after listeners have put their pencils away and finished their final exam, they are ready to spend a few weeks forgetting about the things they learned and just chill to Petty Bravo's beats. Once the students have to return to school, each time the students hear this song, they will remember all the fun summer memories they made.
Petty Bravo's aesthetic matches his music perfectly. His sensitive lyrics and boyish charm make his music seem that much more earnest. In his new song "Mooncake," you get to see a glimpse into the musician's brain. He is clearly a romantic, and the music matches perfectly. There are lush lyrics and chill percussion beats that are perfect for a relaxing day or adding to a playlist for your crush.
PETTY BRAVO - MOONCAKE
It isn't all about falling in love, though. Part of the appeal of Petty Bravo's music is how human it is. There are many sentiments and statements that are things we have all felt. From first love to heartbreak, his lyrics cover it all.
"Messy" was a song that Petty Bravo wrote when he was a sophomore in college. With lyrics like "I can feel your eyes on me, makes me cold inside," it is detailing those devastating parts of a relationship where it seems like everything goes sour.
PETTY BRAVO - MESSY
"Messy" all started with the beat. The hooks and drum kit are incredibly catchy and radio ready. After Petty Bravo had figured that out, he started writing lyrics for it. So much of the messaging in the song is about dealing with bad days, bad moods, and bad vibes. Normally Petty Bravo finishes a project over a longer course of time, but he was able to write everything in one night for Messy.
"I was really happy when I put it out" Petty Bravo says in an interview with Glasse Factory "because it felt like I was releasing all that negative energy and all the bad vibes into the world. I was just reading it from my body. It felt really good because it felt like this song was a permanent acknowledgment of those feelings. I don't have to have those weigh on me anymore."
While "Messy" clocks in at 7:09, but it's actually two songs. The first half is "Messy," and the second part is the breakdown with the song "You Good?" Petty Bravo wrote "You Good?" the night after he wrote "Messy" and it all clicked together perfectly.
OBI - Petty Bravo (visual)
Obi is another track of Petty Bravo's that deals with the rougher side of life. It can't always be rainbows and butterflies, and it seems like Petty knows this well and tries to balance the over-sweet lyrics of love with the harsh darkness we can all deal with. The rollercoaster ride of emotion is what we all have to deal with, annoyingly. Petty just so happens to make it sound better musically.
He is very open with how his mental health correlates with his music, and he is looking forward to the next good thing after the bad. "I like to have all my lyrics be one concise story. I've always described it as a conversation, and I'm basically talking to you whenever you hear my music. I'm just telling you what's good, either with my life, or tell you about a situation, or just put an image in your head."
While that sounds like playing therapist for someone, it very much feels more like a venting session with a good friend when you listen to his music. It has a very casual tone. It feels like a conversation with someone you are really close to. When listening to the lyrics, you feel like you already know the story, the characters, and the setting. Petty Bravo does such a good job with being relatable that you don't have to try too hard to relate. Relating to his music is immediate.
Petty Bravo is from New York, but is based in Philly now for school. He loves the scene there and feels constantly surrounded by artists. Though he wrote a bunch of this music while in school, Petty Bravo just graduated college. He has a lot more of life's roller coasters ahead of him, and I can't wait to see how he turns it into music.
We sat down with Petty Bravo to hear about his inspirations, writing, and more!
WATG: Hi Petty Bravo! Thanks so much for taking the time to chat with us. We're big fans of your music, especially your new track "More Love". Can you tell us about the process of writing and recording it?
PETTY BRAVO: So I produced the beat to "More Love"  back in 2019 and all I had at the time was the first line- "I've been thinking 'bout you." I had always wanted to finish the song, but never wanted to force it. In December 2021, I found the beat on my phone after forgetting about it and a new wave of inspiration struck me. The writing process was natural and it felt like a proper love song.
WATG:  "More Love" is such a sweet song - what inspired its lyrics?
PB: There were three things that inspired the lyrics, the first being relationships, as in relationships with friends and so on, the second being crushes I've had in the past. But most importantly, I thought to myself "What if Aang and Katara were an LA couple?" I tend to do this thing where I make up scenarios in my head and take them very far, so that's where most of the inspiration came from.
WATG: You first started releasing music in 2019. In what ways have you grown since then?
PB: I produce, mix, and master my own music, so looking back I can definitely hear a difference in quality there. But in terms of my growth within me, I feel like there is still a lot to learn and new branches of music to follow.
WATG: What else is on the horizon for 2022?
PB: More music, more shitposts, and more growth. Can't get into too much detail now but stay tuned.
WATG: Are there any lyrics in your discography that you're really proud of? If so, why?
PB: The entirety of "Messy." I have been writing lyrics since I was 13, but "Messy" was the first song where I felt there was no filter, it was just how I felt. Being honest with not only myself, but the listener as well is a very liberating thing, and I plan to keep that transparency in the future.
WATG: Have you ever received a life changing piece of advice that you'd like to share?
PB: Never expect progress/growth to be linear. There are ups and downs in any journey.
WATG: To end with a fun one, can you name three green flag albums for us?
PB: Mndsgn - Rare Pleasures
The Sylvers - The Sylvers
Childish Gambino - 3.15.20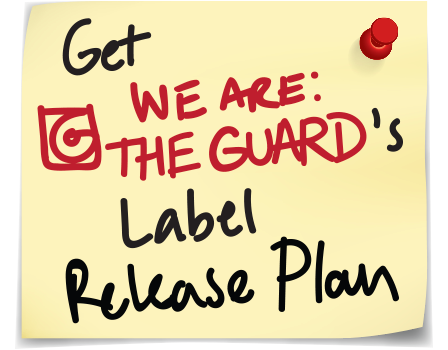 Petty Bravo
Birthday / Sign
November 27, 2000
Favorite Movie/Show
People Just Do Nothing
Instruments played
Piano, Bass, Guitar, Drums
Favorite song you've written
Messy
Favorite song by another artist
12.38 by Childish Gambino
Hobby / Passion
Changes by the day
Favorite Animal
Bernese Mountain Dog
Favorite Food
Fried chicken
Dream Collaboration
Anderson Paak
Favorite Condiment
KETCHUP!
WE ARE: THE GUARD LATEST RELEASES
Leon Else