FEATURED FIND: INTRODUCING VOISEY APP PRODIGY POUTYFACE
It feels like there's a new app on the market every few weeks redefining how we make, consume, and share music. From TikTok to Clubhouse, the technoscape is an ever-shifting universe for wannabe artists. The latest app picking up steam across the music industry is Voisey. Described as a "mobile music creation app and community for creators," Voisey gives its users access to beats and vocal effects to essentially create studio-quality songs from their bedrooms. Launched in 2018, Voisey has been setting business tongues wagging for a few years now, but it's only recently the app has been able to claim its first true breakout star. Meet poutyface.
Hailing from San Diego, poutyface first rose to prominence on Voisey after securing access to the app while it was still in its beta-testing stage. Within a few days of joining, the artist also known as Olivia Knight was going viral with her sonic creations, eventually uploading more than 100 songs to the metaverse. But while apps are great for removing gatekeepers and democratizing the music-making process, there's only so far a creative can go within the confines of their iPhone. Having earned the support of a wide range of producers and songwriters, however, poutyface successfully crossed over to the real world with her debut single, "DEATHWISH," in April 2020.
Sounding like a lullaby as seen through a creepy, cartoonish lens, "DEATHWISH" made for quite the unmissable introduction to poutyface. Based on a story about a bloodthirsty protagonist getting revenge on a f*ckboy ("Got a deathwish, baby/Push my buttons, you'll be pushin' up daisies"), the song was immediate in establishing Olivia Knight as a pop star for scream queens everywhere. Bringing to mind the weird, playful flow of Doja Cat and the Halloween whispers of Billie Eilish, poutyface was everything the Internet was waiting for, with "DEATHWISH" clocking up over 5 million streams on Spotify alone.
Over the last few months, poutyface has continued to build on the success of "DEATHWISH" with a range of singles that double down on her hyperpop-meets-horrorcore brand. From "NEVER F*CKIN KNOW" – a sugar-crunch eruption that hears Olivia Knight detailing an early morning walk of shame in painstaking detail – to collaborating with fellow alt star phem on "BORED," she's been pumping out attitude-packed hit after hit. Despite coming in at a mere 5'3, the Voisey breakthrough phenomenon is a pure pocket rocket. Channeling 100 gecs as backed by Nine Inch Nails, poutyface is more loud and aggressive than your average metalhead, and by no means an artist to be messed with.
Having recently returned with Boys Will Be Boys EP – a one-two punch that sees her expressing her love for effeminate men on "Pretty Boy" and her comparative hatred for horny testosterone vessels on "Fboys Anonymous" – poutyface is already well on her way to bringing her clever, incisive pop-punkery to the masses this New Year. Add to that a freshly inked record contract with Island and Warner Chappell and a forthcoming tour with Hot Topic king YUNGBLUG, and it's increasingly clear this 18-year-old will be going from Voisey app prodigy to tiny household rager in a matter of months. Bring it on.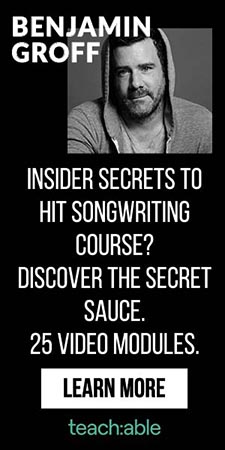 Jess Grant is a frustrated writer hailing from London, England. When she isn't tasked with disentangling her thoughts from her brain and putting them on paper, Jess can generally be found listening to The Beatles, or cooking vegetarian food.
Poutyface
WE ARE: THE GUARD LATEST RELEASES
Leon Else