FEATURED FIND: PURA BLISS SHEDS HER COBWEBS WITH CREATIVE LYRICISM AND AUTHENTICITY
Photos by Holly McCandless-Desmond @hmdfilm
Pura Bliss is an artist whose music you can connect with the way you connect with a friend, loved one, or yourself - it's vulnerable, relatable, confrontational yet comforting. Hailing from Glastonbury, Somerset, Bliss couples her honest lyrics with ear-catching hooks that you'll be replaying both on your phone and in your head.
Writing is a therapeutic process for many, including Bliss. Her lyrics challenge you to understand and empathize with her thoughts, and the fresh melodies and soft beats set the scene perfectly. You can see her unravel all the threads in her mind, take in the depth of her emotions, and feel them as your own.
PURA BLISS - "COBWEBS"
Her first single since 2021's bop "I'm A Dinosaur," Pura Bliss returns in 2022 with "Cobwebs." Produced by Chris Thomas (Kurisu), the song starts with a smooth guitar loop and Bliss's distorted double vocal, leading into a chorus full of production ear candy, reverby drums and lush synths. The song is about collecting guilt like dust over past mistakes and eventually reveling in the truth: "Didn't mean to run you down like I did/But now that the truth's all out I live in it/My Cobwebs they don't shed at least I see them/Didn't mean to run you down like I did" The verses sound like a confessional apology, but in the chorus you sense a tone of relief from the lie being lifted off her shoulders. Bliss's delivery of the lyric further nails this in - it sounds almost nonchalant, with a slight drawl and attitude, as if she's becoming more accepting and forgiving of her actions.
PURA BLISS - "EMOTIONALLYCOASTER"
"Emotionallycoaster," Bliss's first ever single released on March 17th, 2021, immediately put her on the map as a unique artist with stellar melodies, clean beats, and intimate, conversational vocals. Co-written and produced by Hot Dennis, the song starts with an ambient piano loop and wishy-washy ad-libs that set up the vulnerability behind the first line, "Haven't left the house in 3 days and you're worried." The up-and-down melody and melodic rhythm in the chorus highlights the meaning behind the title - sitting on a rollercoaster of unpredictable, tumbling emotions and trying to hold on. The repetition of the lyrics "I'm a sorry mess" at the end of the chorus makes this apology sound almost anthemic, like a chant for the sad people doing their best. My personal favorite lyric is "I think December has come way too early/Not got the clothes or the people to warm me," a good old nod to seasonal depression. The music video's cuts, effects and glitches further convey the feeling of being dizzy from being in a coaster. However, it ultimately blooms into a wholesome video about friends and roommates waking up early to watch the sunrise.
We had a chat with Bliss about her inspirations, creative process and ambitions.
WE ARE: THE GUARD: Congratulations on the release of "Cobwebs!" How are you feeling now that it's finally out in the world?
PURA BLISS: Thank you so much! It feels so nice to be back in the game! I haven't released in a year and "Cobwebs" felt like the perfect one for a comeback. I'm so glad it's out I think compared to my other songs it really does feel like a stand alone tune. 
WE ARE: THE GUARD Can you tell us a bit about your writing and production process for this song?
PURA BLISS: I wrote the song with one of my favorites - 'Kurisu', an amazing producer and friend! Over the past year I was going through a phase of struggling to forgive myself for past mistakes and during this time of writing, I felt coming to sessions with an open mind allowed me to write on the spot - it all just made sense to me there and then. My writing became a reflection of my situation at the time and allowed me to express an authentic, reactive style to how I felt and maybe others feel too.
The song usually ends up being my own kind of therapy, it has a way of knowing exactly what's going on in my life before I do, and I've begun to love expressing myself through this style of writing.
Initially we worked on building a jovial pop sound that ended up being the driving force behind my lyrics, I not only responded to how I felt at that time, but also to the sounds that Chris had come up with. "Cobwebs" as a word spoke to me, I used it as a metaphor to shape how I felt - brushing away those dusty mistakes found in the corners of your room or even mind! I think it's so important in this sense to connect how you feel with things you can see; 'my cobwebs they don't shed at least i see them' showcases this and I hope people can connect with this too.  
          
WATG:  What are your biggest inspirations while writing music? (musical and general!)     
PB: I am really inspired by other artists, my friends and most importantly my experiences. I'm definitely a firm believer in balance and living your life! I am not the type of person who writes all day- every day. I write when I feel or like I said, in this reactive-response style - which works for me. I also think my downtime plays a big part in how I get inspiration, growing up in the countryside I need nature around me to reset.
WATG: Can you think of any specific experience(s) that made you realize you truly love music and want to pursue it?
PB: After thinking about it - I've never not had any interest in anything but music, I started singing lessons when I was five and since then I've always looked up to the greats. I was obsessed with their lyrics!
My dad, the legend he is - introduced me to Bowie, Iggy Pop, Frank Zappa and The Beatles - all sorts! That's what heavily influenced me, nothing compares to the euphoria anyone and everyone gets from music. I grew up with that and wanted to translate it through my own performance - it's addictive.
WATG: Who's your dream collaboration, dead or alive?
PB: Oh my god so many! I think Doja Cat or Dijon?? But my list is so big haha
WATG: How do you want people to feel when they listen to your music? Do you keep that in mind while writing?
PB: To be honest in the past I would try to write just for me, if I come away from a session listening to the tune about 5,000 times then it would be a good sign and that's how I would kind of run it.
But with more recent projects I've really thought about what I want people to take from it. If people listen to the music and come away from it thinking that was different, or that it resonated with them then that's something at least!  
Lyrics to me have a multitude of meanings, I'd love people to see this as my poetry to them. Take away a double meaning, feel something and then feel something else, that's how I want my music to speak.
WATG:  What's next for you as an artist?
PB: I have an EP out at the end of this year, so the first single for that will be out very soon!
I am hoping to finally do some live stuff at the start of the new year so keep your eyes out for that!! Very excited to get back performing for you all :)
Stream "Cobwebs" by Pura Bliss on Spotify: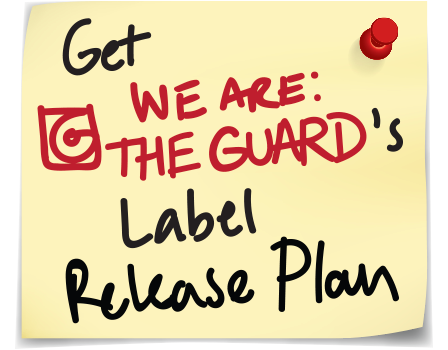 Aashna Gupta is an artist and writer from New Delhi, India. Other than singing, writing, and scouring through playlists for new artists to listen to, her daily activities involve napping, playing video games, and wondering when Rihanna's next album is going to drop.
Pura Bliss
Hometown
Glastonbury, Somerset
Birthday / Sign
April 9th (I'm an Aries baby)
Favorite Movie/Show
American Horror story is my favorite TV show and my favorite film is Cars 1 (it's my comfort film haha).
Favorite Book
There's a book I was gifted called 'Mr Bliss' by Tolkien which is about this man who has tall hats and has a Girabbit (which is half giraffe half rabbit) in his garden and it's basically about him going to buy a motor car so he can visit his friends but it's then hijacked by three bears. It's honestly amazing!
Favorite song you've written
think "emotionallycoaster" is a very special one as it was the first song I wrote which I thought it's all making sense now. But my actual favorite song isn't out yet…
Favorite song by another artist
"Multiply" by Dora Jar, best song ever!
Life changing album
Speakerboxxx/The Love Below - Outkast
WE ARE: THE GUARD LATEST RELEASES
Leon Else