FEATURED‌ ‌FINDS:‌ Q IS A WHOLE DANG VIBE
Image: The Shave Experiment Album Artwork
A boy and his guitar. It's really that simple. Deep down the history of American music can be traced back to exactly this basic concept. It's never needed to be much more complicated than that. A boy playing guitar. Sure we can sub boy for girl and we can sub guitar for any number of instruments, including beatmaking or a full production studio if need be for this metaphor to work. It can be boys and girls playing in bands, each with their own separate instruments, learning the intricacies of music theory, writing, rapping, practicing their skills, whatever. Essentially making something out of their innate musical talents and trying to reach that dream of becoming something special.
But in this specific case, we're talking boy and guitar. And sure, Q (real name, destined for greatness with a name as unique as that -- he also comes from a bit of musical pedigree, so he truly was destined for iconography) is also playing bass and drums and keys on these songs, even serving as his own producer. But at the end of it all, strip it all away, and it all stems right back down to a boy, his voice, and plucking away at a guitar.
And we're lucky to be at the receiving end of this particular boy and his particular guitar.
Q - "IF YOU CARE"
As the headline of this post suggests, Q is a whole dang vibe, and this perhaps never more present than on the artist's newest single "If You Care," which was released in conjunction with the Burberry Colors Show fashion drop. This one is funky, but the production is muted, like Q's unlimited potential is bubbling just underneath the surface, but we're only meant to see it in small doses. For now. The song feels freewheeling, as if it was crafted in one single afternoon and this unbridled talent is just part and parcel for Q. One key element of every Q song though is his inherent catchiness and falsetto vocals. This hook has been caught in my head, and though my voice can't dare to reach these high levels, I'm still trying to sing along. Well, I don't know about you, but after this one, we definitely care.
Q - "TAKE ME WHERE YOUR HEART IS"
On The Shave Experiment, Q's 2020 five track EP, we see a new side of this artist and a slight departure from the sounds of his more lo-fi (and first major) release, Forest Green. The production here is cleaner and bigger, with his voice hitting notes and a general funkiness that we weren't as privy to on the artist's initial outing. These songs are catchy, full of life, and feel like the emergence of an artist who is absolutely prepared to take over the world with his sound. The lyrics of "Take Me Where Your Heart Is" are intoxicating. It's a love letter to each and every one of us, and it's really goddamn difficult not to fall in love back.
Q - "GARAGE ROOFTOP"
It's almost impossible in 2021 to discuss neo soul music and the entirety of R&B culture without mentioning Frank Ocean and comparing all other artists to him somehow. It's  "Garage Rooftop" that shows a vocal inflection most familiar to the singer/songwriter phenomenon. The beauty of Q is that he's not some dimestore knockoff artist, a cheap imitation trying to cash in on the sounds Ocean made oh so resonant. If anything, this feels more like happenstance, a coincidence of vibe and mood and one not necessarily even influencing the other. Maybe this one is recommended if you like blonde but not so much a direct imitation of it. Sure there are similarities, but that's just music for you. This is vibing on it's own right. In its own way. "Garage Rooftop" is completely on the level. We're partial to this live version that steps out of the drums and let's Q's amazing voice be the sole focus. Chills, really.  Honestly.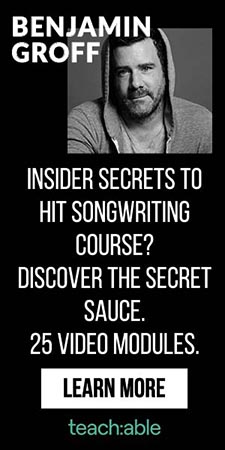 From deep within the murky depths of the Los Angeles River emerged a creature: 50% raver, 50% comedian, 10% Robotcop. Kurt Kroeber doesn't own a dog, operates Soundbleed (the world's only dance party comedy talk show rave), and is down to party with you. Come up some time and say "Hey dude!" But definitely make sure to casually drop the secret Illuminati password.
Q
Hometown
Pembroke Pines, FL
WE ARE: THE GUARD LATEST RELEASES
Leon Else