FEATURED FIND: RANCID EDDIE – AUSTRALIA'S CANCELED PUB ROCK POT STIRRERS
by Bianca Fernandes
3/23/22
Australia has really put itself on the global music map in recent years, with an insane amount of talented artists gaining international success and outgrowing their homeland music scene faster than you can say "Crikey, mate!". But my favorite Australian imports have to be the drug-fueled, booze-obsessed indie rock bands that just keep coming out of small towns on the continent down under. I'm talking Dune Rats, Skegss, DZ Deathrays, Hockey Dad and my most recent favorite Australian obsession, Melbourne-based pot stirrers Rancid Eddie.
The band describes themselves as folk punk/pub rock, and that's exactly what they sound like. You need a cold beer and a spliff in your hand for this one, folks! Like me, you might be wondering where the band got its name and who the hell Eddie is. Well, here's a fun fact for you! The band got its name from a random band name generator, in true Rancid Eddie fashion. When asked about their inspirations and influences, the band listed the following electric mix of musical superstars which really says a lot about their own music and the direction that they're going in: The Strokes, Red Hot Chili Peppers, The Beatles, The Stones, ACDC, AM, and Sticky Fingers.
I discovered Rancid Eddie like most things these days, on social media. When a friend shared their video on Instagram, I was instantly impressed by their overly honest lyrics and exciting and youthful sound. Obviously, I immediately followed them and have been overwhelmed by the amount of musical content they post (as well as random other shit). Rancid Eddie has so much personality as a band, it's hard to keep up with their energy, but it sure is fun trying! They livestream on Instagram on what seems like a daily basis, and their loyal fanbase eat that shit up with a knife and fork.
If you're easily offended, this band is NOT for you, because you'll see them doing drugs and saying the most controversial shit like it's nothing. They've been canceled more times than I can keep up with, most recently for misogynistic lyrics that got them taken off the airwaves and some big tour dates canceled, but that's what you get for being an outright douche sometimes. However entertaining it may be for the fans! The band says it was all taken out of context, but who knows what really happened at this point with all the different online content written on the subject.
Their toxic masculinity is a part of who they are as a band and it comes through in their lyrics, but I take the band for what they are and enjoy some of their more sincere tracks that talk about life, getting high, hanging with friends and the honest turmoil of falling in love.  
From watching some of their recent Instagram lives, it seems Rancid Eddie is working on something big to come. Maybe a much-anticipated debut album, as of now they've only posted a handful of singles and some excellent covers on YouTube. For now, we'll have to wait for the controversial fire to calm down, and keep an eye out for their live videos because you never know what details they'll share and when. That's how it goes with Rancid Eddie. They're in your face and surprise you when you're least expecting it, keeping their audience hooked and hanging on to this very special and unique indie rock band.
To really get to know Rancid Eddie, you've gotta do a deep dive on their socials, and I'd suggest starting with their YouTube channel that hosts a wide collection of music videos in all forms, as well as chat sessions and insightful videos on the band and their controversy. It's some really entertaining stuff, so if you like what you're about to hear, take the time and do the deep dive into their socials, because I said so!
RANDIC EDDIE – DRY
By far their most popular track, you'll find a whole host of versions of this song on YouTube and Spotify. I decided to include the above video where the boys are playing the song live because that's how I like to enjoy Rancid Eddie, and that's also how they do it on their regular live streams for us lucky fans. It's not often, in fact it's unheard of, to get so much live content from a band and that's why I love Rancid Eddie. They're doing it for the fans and putting in the facetime and I'm loving it!
What's better than an indie rock band sitting on an old couch in a backyard singing along to a few guitars with nothing but their own charisma and catchy tunes to see them through? Nothing!
The song first skyrocketed to stardom through Tik-Tok, as most do nowadays, and was an instant hit with old and many, many new fans, going "mega-viral" on the platform. And the rising popularity of "Dry" didn't stop there, as the song was featured on a bunch of top playlists when it finally hit streaming services.
"Dry" dropped in 2021 and was meant to be supported by a huge 2022 tour, including some sold-out dates, but we all know what happened with that now right! The song itself was criticized for misogynistic lyrics by media, artists and booking agents alike, but I'll let you make up your own mind on this one.
The problematic lyrics include lines like "Sex don't feel very nice when the feeling is dry and the love's gone away. I can't get it up when I'm all out of love/And I'm always drunk because I hate you so damn much." which I think can be interpreted in many different ways. It's all up to the individual listening to them, in my opinion. I'm not saying Rancid Eddie don't say problematic shit, but with this song in particular I think the lines are a bit blurry to judge. But problematic is their brand and they wear it proudly and effortlessly! You're gonna love it or you're gonna hate it and that's your decision as a listener.
A booking agency blamed the cancellation of one of their sold-out shows as due to the band's "unacceptable behavior". But you gotta know what you're getting into when you book a band like Rancid Eddie. Their whole essence rides on unacceptable behavior and their audience relates HARD.  
RANCID EDDIE – HERE WE GO AGAIN
Gotta love that laid back groove, man! Coupled with the high energy, jam-packed lyrics, Rancid Eddie's got a lot to offer their audience. Including a fun little music video with this one. "Here we go again" is one of the band's most popular tracks, and after listening to it, you'll understand why! It's fun, easy going and full of personality. Just like the band themselves! Halfway through, the pace picks up and you're greeted by a dance-worthy, youthful anthem that talks about the repetitive nature of life and partying when you're just living in the moment. Chances are you're going to listen to this one way more than once until you're satisfied! It's a catchy little bugger.
RANCID EDDIE – SWEET OR SOUR (ACOUSTIC VERSION)
Playing instruments in front of a camera in their backyard is what Rancid Eddie do best (besides their live shows but we'll get to that). "Sweet or Sour" is a cute little number that shows a more innocent side of Rancid Eddie. This one has a STRONG Dominic Fike feel to it, and it works so well with the rest of the music the band has going on. An excellently executed love song with some crude lyrics sprinkled in for good measure, in true Rancid Eddie nature. You can't go wrong with that!
RANCID EDDIE – DRY LIVE
Yeah, I could've dropped in another song here, but I wanted you to experience Rancid Eddie at their best – live in front of a crowd of adoring, crazy Aussie fans. This is a live gig you wouldn't want to miss! I can almost smell the sweat and beer through the screen while watching this video. So much energy! So much passion! What a beautiful scene. You can even excuse the shaky camera work for the atmosphere of a live Rancid Eddie show. And as you can imagine, this is a tame one! Things get pretty crazy when this band gets on stage, but their slower songs like "Dry" help mellow the crowd and bring in a universal sway to replace the usual mosh pit of their shows. You'll hear the lead vocalist call everyone in the crowd a "mad cunt" in true Australian indie rock fashion.
Now back to the trending topic on Rancid Eddie! The band addressed the controversy over their lyrics in the below (very long) statement, but I think it's important to include so you know what's popping.
They wrote, "We've seen some comments online calling us misogynists. We want to be very clear that although we explore the dark sides of relationships in our lyrics (and we understand that these lyrics can be problematic for some), we oppose hatred or violence of any kind against women. Men who abuse women are pathetic and we don't tolerate it.
"Earlier this year we posted acoustic live videos of song ideas as we were in the midst of writing to get feedback from our fans. We know that some of those went too far for some people, and we took those videos down.
"'Dry' was never one of those songs. It's about falling out of love and becoming bitter toward someone while you're still in a relationship with them.
"You're allowed to not like the song (we're already getting sick of it too), but we're overwhelmed by the people who are supporting it."
When we asked the band about their upcoming plans, they said "TOURS!! NEW SINGLES! and album in the works". Now that's something to look forward to! When asked about a possible US tour, they said "Planning on coming stateside later this year, keep your eyes on our socials for any details!".
By now you'll have made up your mind on whether you hate Rancid Eddie or love them, and either one is OK by me. But I'm gonna keep listening to them because their music for me is just too good to pass up, and I can't wait to see how the story of Rancid Eddie plays out. And don't forget to keep an eye on their socials for that upcoming US tour! It's going to be a good one!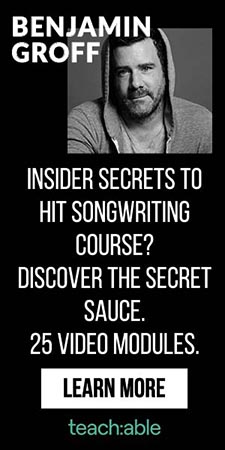 Rancid Eddie
Hometown
Mt Waverley, Melbourne
Favorite Movie/Show
Game Of Thrones / The Office / Demon Slayer
Favorite Book
The things they've carried / Crime + Punishment
Inspirations
Nims Purja + David Goggins
Instruments played
Everything!
Favorite song you've written
Nights Like These
Favorite song by another artist
The Adults Are Talking - The Strokes
Life changing album
RHCP - By The Way
Hidden Talent
Eddie is colourblind
Hobby / Passion
ummmm rock band
Drink of choice
Pint of VB
Favorite Food
Thai Chicken Pizza / Banh Mi
Dream Collaboration
The Strokes
Favorite Condiment
Chilli
What's in your fridge
Beers and Hot Sauce
Celebrity Crush
Natalie Portman
WE ARE: THE GUARD LATEST RELEASES
Leon Else