FEATURED FIND: REMY – EMO MUSIC FOR ADULTS
by Bianca Fernandes
6/29/22
New York emo rapper-come-writer extraordinaire remy is coming for that spot as your new favorite artist and after this, I bet he would've won you over with his emotional lyrics and East Coast hip hop production. Born into a musical family, remy was destined for this life. He signed to Hopeless Records in 2021 and put out the popular single and music video "I know why you stay out". Now he's a recently turned 30-year-old climbing the music industry mountain one catchy, emotion-filled single at a time.
Professionally, remy doesn't just write his own music but he's a full-time writer and producer for other musicians like The Chainsmokers, Olivia Holt, Alexander 23, and more, giving him the experience that's so clearly visible in his own work. Now he's come out from behind the scenes and stepped in front of the microphone to the delight of music listeners around the world.
Remy grew up on music like Fall Out Boy, the Starting Line, Motion City Soundtrack and Cartel, and things started to ramp up his own intentions to make music when he saw artists like Lil Peep and Juice WRLD blow up online.
Remy describes his music as ""if Drake was in the 1975" but I think it's much more personal and exceptional than that simple imaginary combo. Simply, I think remy is way cooler than both Drake and The 1975 combined, but maybe that's just the indie snob in me.
REMY – LEADING ME ON BUT I'M NOT MAD ABOUT IT
This upbeat track is bound to get stuck in your head and you won't even be mad about it. The lyric video gives you a nice little insight into remy's life and makes the track more intimate as you listen to it while watching clips from his life. The title is just about as emo as it gets and definitely reminds me of old school Fall Out Boys and the rest of the emo pop heroes of yesteryear.
My favorite lyrics from this one go something like this: "Mixing alcohol, Sleeping head to toe". Short, sweet and oh so satisfying.
REMY – CHECKLIST/ THE ONE ABOUT WATCHING FRIENDS
Another great title from remy! I'm seeing a trend here. Loving the lo-fi feel of the track and the official music video, it all has a very home-made look to it. The title works on many levels, the nod to the hit tv series "Friends" is very cool too. This is why I feel like the more I listen to remy, the more I get to know the artist as a person; The things he like, what his relations might have been like. I know I'm reaching but it's fun to fantasize!
The song itself has been on repeat for me for a while now (The electric guitar always gets me. You got to hand it to remy, folks, the man has some serious guitar skills!). Checklist is a relatively slow song but a great track, nevertheless.
REMY – I KNOW WHY YOU STAY OUT
This is one of those songs that you can actually hear the inspirations. Listen to the song close enough and you will hear Drake in the melodies, watch the video long enough and you'll see New York. I'm impressed. I was looking for another song to compare and for some reason I always kept coming back to young friend's PINCH ME. Then it hit me, it's those guitar skills again!
Yes, the song is practically oozing with teenage angst. Yes, I could feel myself being nostalgic about the present. And yes, I loved it. Unlike most songs, I can understate how this one taps into your nostalgia, though. Kudos to him for making even yesterday feel like one of the "good old days". If you're a fan of Aries or Clubhouse, i know why you stay out is going to be on your playlist forever.
REMY – ALL UR FAULT
All Ur Fault can be very bouncy for a song that is about heartbreak and separation, but somehow it just works! I found myself tapping my feet and nodding to the beat, but the lyrics takes me back to same vibe GFY has.
It's true that relatable songs feel different, but if you are going through a breakup remy might hit you a little too close to home with lyrics like "I will admit, I'm a little angry. I wish I didn't let you meet my family. How did you go from "I love you" to you can't stand me?". Then again, if you are a sucker for good heartbreak songs like me then you're bound to have a good experience with All Ur Fault.
REMY – CLOSER TO THIRTY
"When you gotta start growin' up all in a hurry
And your parents start lookin' at you kinda worried
And when the whole damn world starts doin' you dirty
Well, that's what happens when you're closer to 30"
Yep. Hurts, doesn't it? Maybe not for you "20-something" kids (Oh how I envy you)
Closer to Thirty is such a trip down memory lane to my ¬younger days (*sniff*) and the whole song is just nostalgia city. Great choice for a music video too, I must add. Sad clown alone at a cake and balloon party; Familiar? anyone? Just me? Okay. Jokes aside, even if the subject material is a bit edgy, Remy goes beyond his usual hip-pop style to create something closer to pop than any of his other tracks I listened to. Good call; 5/5 for the song, 6/5 for the memories.
There you go, a short dive into remy's music. In order to engage with fans of all walks and backgrounds, remy has developed a new type of musical outreach and interaction and we are all for it!
WE ARE: THE GUARD: You just celebrated your 30th birthday (CONGRATS!), and released the single "closer to thirty." Has anything changed now that you've entered your 30s? How do you think it will affect your music going forward? How do you compare 20s remy to 30s remy?
 
REMY: Thank you! Much to my surprise, not much has changed since I've turned 30. Going into my 20s, I had a lot less to think about for sure though... 30s remy is more bag-focused than ever
WATG:  Critics classify you as an emo rapper. What are your thoughts on the emo genre and where does your music fit in?
R: It's funny- a lot of people classify me as an "emo rapper," but when I listen, I don't consider myself a rapper at all lol. I feel like I'm on the indie pop fringe of emo/emo rap, only because the music has emo guitar chords and rhythmic melodies. I'm super inspired by emo and pop punk, but I don't think I'm cool or edgy enough to stand next to most of the artists in the genre. I'm too soft lmao.
WATG: Do you see yourself exploring any other genres in your career?
R: I definitely see myself going more just acoustic, and some soft rock vibes.
WATG: Tell us how you became a musician? Where did it all start for remy?
R: My dad and his dad were musicians, so it was pretty much a lock for me haha. I've been writing songs since middle school.
WATG: You've released a collection of singles during your career that are doing well on streaming platforms. When can we expect a full-length debut LP? Or maybe even an EP soon?
R: We dropped a little project called you only call when you want something in November of last year that we're still riding on. Idk what a "debut" project is these days lol, but we have an album worth of music we're going to be releasing throughout the year. I'm just excited that people are excited!
WATG: Any plans for summer or 2022 touring?
R: I'm working so hard on this and I'd absolutely love to tour, but it's so hard logistically if the size and timing isn't right. So nothing in stone yet, but hopefully soon.
WATG: If you toured internationally, where would you like to perform live?
R: Australia/ NZ are big streamers of my music, so I def wanna get out there. Also the UK because Love Island.
WATG: Who are your musical inspirations and influences?
R: I always feel like I should say something super niche here, but in reality, my main influences are Kanye, Drake, the 1975, and John Mayer. I think if you threw them all in a blender you might get me.
WATG: How would you describe your music to a new listener?
R: If you put Kanye, Drake, the 1975, and John Mayer in a blender lmao!
WATG: Dream collaborations?
R: Ignoring obvious superstars, I really love beabadoobie right now. Dijon. Remi Wolf. Dominic Fike. They are the new rock stars in my mind.
WATG: What can we expect from you for the rest of 2022?
R: More music! More videos! More merch (I have merch lol)! And so many tiktoks lol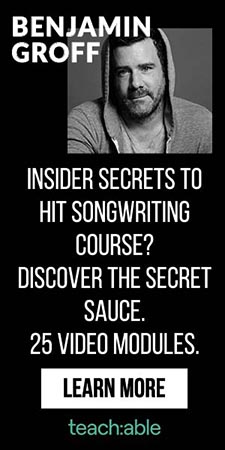 Remy
Hometown
White Plains, NY
Favorite Movie/Show
Movie: back to the future Show: (constantly changing) but right now stranger things
Favorite Book
Harry Potter
Hobby / Passion
Anything nerdy... comics, star wars, etc lol
Dream Collaboration
Drake, Kanye, 1975, John Mayer
Favorite Condiment
Mayo lol
WE ARE: THE GUARD LATEST RELEASES
Leon Else