FEATURED‌ ‌FINDS:‌ RIO ROMEO HAS THE CABARET BLUES
Image provided by Rio Romeo
It's relatively well-worn territory at this point, so why don't you go ahead and preemptively roll your eyes at the mere mention of some overly genuine white boy at a house party whipping out a guitar to regale all of those in attendance with his rendition of "Wonderwall."
Kind of makes you wanna:
--yeah, exactly.  
But acoustic guitars aside, there's something magical about the communal experience of music, friends sitting around and sharing in song, knowing every word or hanging on the emotions of some impromptu kind of performance. These moments that are wanted and invited and everyone else is just trying to replicate when they whip out their best version of some overplayed cover song. But when it is in welcomed originality or comes out of nowhere and brightens your night, that is more along the lines of what Rio Romeo's songs feel like. Nothing at all like "Wonderwall," but more so the transcendent moment of music shared in public spaces with smiles and laughter and shock at experiencing something so raw and unfettered. Maybe you wander into a coffee shop and hear these two tunes being belted out loud and you have to stay for just a little while longer after you've already finished your cortado and scone to see what is to come next. Maybe these are songs meant to be played loud in cars with your best friends or partner, relatable, it feels, only to you. But me? I like to picture these songs as if Rio Romeo has just sat down at the piano in the middle of a party and the room quickly silences to make way for a song or two that'll absolutely blow their minds. 'Cause they will. Sitting in reverent awe. As if they just came out of nowhere. And they sort of did, didn't they?
RIO ROMEO - "BUTCH 4 BUTCH"
When asked about their genre, Rio Romeo says "The internet is still deciding," but we are partial to what they have up on their YouTube profile with: 'cabaret blues on an out of tune piano.' Whatever the case, Rio Romeo's songs are starting to speak for themselves. Sure there are other snippets and samples of unfinished songs on their TikTok and YouTube profile, but "Butch 4 Butch" signals the start of more official releases from the artist. This track is part musical theatre, part sea shanty, part cabaret improv, and all with a whole hell of a lot of heart. It's anxious and funny and genuine and feels like an excited love letter of uncertain futures. We don't know what the next steps may be but these are the feelings of right now and perhaps that's all that matters. With "Butch 4 Butch" Rio Romeo puts their lyricism and songwriting on front display, and we're connecting with this new voice and style no question. It feels natural, stripped down and full of vigor. Just how we like it. 
RIO ROMEO - "DYLTGIR?"
Where "Butch 4 Butch" rings of musical theatre, "Dyltgir?" screams more of behind the scenes chaos. This track is littered with interludes and asides and vocal layers and is never comfortable settling into one particular mode, stopping almost to a standstill for a laugh before picking back up where it left off with its building punk rock style sing along. Recorded on a USB mic and as voice memos, these seemingly errant ideas come together to create a fascinating bit of cohesive charm. Like, I want to be friends with the person that made this song. Rio Romeo, let's be friends. I like your style. It's honest in a time where it seems like everybody is lying just a little bit.
--
WE ARE: THE GUARD: Hi! Thanks so much for taking the time to chat with us. You are such an amazing creative force across many different mediums. Where do you think that drive to create comes from in you?
RIO ROMEO: Thank you! I think that my drive to create comes from a very deep ache to be understood and convey the way I see the world.
WE ARE: THE GUARD: How did you get started in music and is it what you always thought you'd do?
RIO ROMEO: I played around on the guitar a bit as a kid, but picked up the piano while I was in DePaul's theatre conservatory. I would play around on them while I was waiting for my friends to get out of rehearsal and fell in love with the instrument.
Ever since I got my first acoustic piano summer of 2020, I've created music constantly ever since. I never imagined I would have a career as a musician, as I've studied fine art my entire life and have always thought I would enjoy a career as a painter.
I've always had so much fun making music that I never have thought of it as work, so having my music gain traction and turn into a career was honestly a surprise because it's always been something for my own personal pleasure.
WATG:  Can you tell us about the creative process behind writing, recording, and releasing "Butch 4 Butch?"
RR: "Butch 4 Butch" is about my partner mirroring and enhancing the raw, strong qualities that I have grown into as an independent queer butch, alongside a general theme of me being absolutely head over heels for this person that I am thoroughly intimidated by.
I wrote the song a week into knowing my partner-- I even prefaced it with, "This song uses the L word (love), but don't freak out. It's purely for lyrical purposes." when I showed her the song. Luckily she liked it and we're still together today.
Recording this song was a bitch.
I ended up having a skateboarding accident a few weeks after I posted a video of the song online, which led to very serious health complications over the next five months for me. We had very little money for recording equipment to mic up my piano and I was physically unable to play it because of my sound sensitivity that my brain damage had given me.
Once I was financially and physically able to record the song four months later it was a celebratory moment for everyone involved.
I only submitted the song for release a week before it was due to come out, rather than the recommended six weeks (for streaming platforms to throw it on curated playlists), because we were so eager to release the song to everyone that's supported me throughout the months.
I'm glad that we ended up doing it that way rather than the recommended six weeks, because now the growth on the song is completely organic-- people recommending it to others and finding it through my personal profiles rather than an algorithmic playlist. I think that it makes "Butch 4 Butch" that much more special for those that find it because it's mostly by word of mouth.
WATG: Congrats on 1 million streams on "dyltgir!" (And since conducting this interview, "Butch 4 Butch" has reached 1 million streams too!) Looking back, is there anything you know now about releasing music that you wish you knew when you first started?
RR: Thank you! Although I am extremely proud of that song, there are a lot of things that I would have done differently if I knew then what I know now. The entire song was recorded on a USB mic and voice memos, so the audio quality isn't the best but I think that it honestly adds to the charming chaos of the song a bit. Through the process of making my first 100 track beast of a song, I learned a lot and had a lot of laughs, which is the most important part.
WATG: What's on your playlist right now?
RR: I'm currently listening to Sir Chloe quite a bit, alongside Ralph Castelli as well as a slew of sultry Jazz classics mixed up with classics from Queen and Led Zeppelin.
SIR CHLOE - TOO CLOSE
WATG: To end with a fun one, if you could invite any three people, alive or dead, to a dinner party, who would they be, and why would you invite them?
RR: Oh my god. I love this. I would invite:
1. Freddie Mercury
Mr. Mercury was a queer icon that has changed the way that people view music all over the world. He created such elaborate, dramatic pieces and never took any shit for what he loved doing. I've watched interviews with him, and I think we'd get along. He seems to have the same kind of playful humor that I love to interact with.
2. John Steven Morgan
John is alive and well-- he regularly busks on his piano in San Francisco. When I was 16, I heard him playing in a park while I was on a road trip, and got one of his CD's that he was selling.
His CD has lived in every car I've had since, and his piano work has single handedly introduced me to the beautiful intricacies and stylistic opportunities that you can create with a piano. I am so grateful that I ran into him when I did, and that he gave me the chance to appreciate such a beautiful instrument in such a personal, intimate way.
3. Tom Lehrer
Tom is a satirical genius that released music in the 1960's. Tom created bold and humorous commentaries about a wide variety of taboo topics of that day. He was an amazing pianist that could own any style and a shining scholar. I'd love to have a dinner with him-- he worked as a professor for most of his life so I'm sure his conversation would be quite intriguing.
---
Rio Romeo's songs "Butch 4 Butch" and "dyltgir?" are available on all streaming platforms.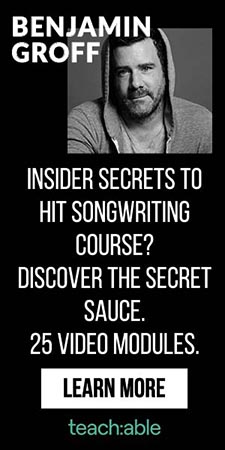 From deep within the murky depths of the Los Angeles River emerged a creature: 50% raver, 50% comedian, 10% Robotcop. Kurt Kroeber doesn't own a dog, operates Soundbleed (the world's only dance party comedy talk show rave), and is down to party with you. Come up some time and say "Hey dude!" But definitely make sure to casually drop the secret Illuminati password.
Rio Romeo
Birthday / Sign
January 5 // Capricorn
Inspirations
Freddie Mercury and Renaissance Art
Favorite song you've written
Inarticulation
Hobby / Passion
Journaling & painting
Genre
The internet is still deciding
Education
Double college dropout
WE ARE: THE GUARD LATEST RELEASES
Leon Else