FEATURED FIND: NEW YORK'S ROSIE FEELS LESS LIKE A POP STAR AND MORE LIKE A BEST FRIEND
ROSIE's biography begins as follows: "No filters, no Facetune, no VSCO, no makeup, no bullshit." To put it another way: ROSIE is "Real" with a capital "R." In a world of mass-produced smiles and perfectly curated social media feeds, ROSIE is a breath of freshly authentic air. As the New York native herself puts it: "I want to be transparent. Everything is exactly as it appears. The scale of emotions that everyone feels is such a spectrum. The bad days are equally as important as the good days." Pair this genuine attitude with steeply honest, diaristic songwriting, and it probably explains why writing this post feels less like profiling a pop star and more like paying tribute to a best friend.
ROSIE - NEVER THE 1
Born and raised in New York to a musical family, Rosie Scher first started writing songs when she was just 12 years old. It was after signing up to TikTok in June 2020 that ROSIE's career started to really take off, however. With only a handful of followers to her name, the Berklee College of Music student devised a plan to post a video a day in the hope her music would eventually blow up on the platform. It didn't take long. By day five, ROSIE was already becoming one of the hottest users on TikTok, with a clip of her crushing ballad, "Never the 1," clocking up over 17 million views on the app.
DAY 5 of posting my music till it gets some luv ##fyp ##fypシ ##viral
It isn't hard to hear why ROSIE has taken so readily to viral fame and overnight success. With profoundly relatable, confessional lyrics about love, breakups, and resilience through pain, ROSIE makes music for those of us who, at some point in our lives, have been forced to fix our broken hearts back together again using sticky tape and glue. Which, let's face it, is probably a large majority of people reading this feature. Combine that with a voice that flows through her perfect pop vessels like liquid gold (Chelsea Cutler and ella jane being among the clearest vocal comparisons), and ROSIE is the definition of The Full Package™ without ever feeling like she's trying to be.
ROSIE - TO GET OVER YOU
As the vapid perfection of social media leaves an increasing amount of us feeling isolated and alienated from the people around us, it's open-hearted souls like ROSIE who remind us we aren't so alone in this world. Listening to her music is like a best friend sweeping their arm around you and whispering: "It's okay. I've been there. And I got through it." Between the scores of factory-made industry plants, it's genuinely exciting to see a bonafide creative thriving against all odds. And with cosigns continuing to roll in from the likes of Troye Sivan, Meghan Trainor, and Bruno Major, plus Spotify playlists such as Release Radar, it seems like only a matter of time until ROSIE goes from TikTok sensation to household name. We Are: The Guard couldn't be more ready.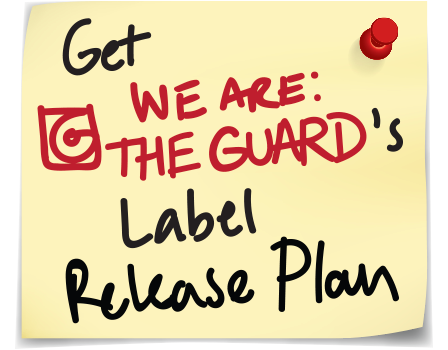 Jess Grant is a frustrated writer hailing from London, England. When she isn't tasked with disentangling her thoughts from her brain and putting them on paper, Jess can generally be found listening to The Beatles, or cooking vegetarian food.
ROSIE
Genre
Indie Pop/Singer Songwriter
Education
Berklee College of Music
WE ARE: THE GUARD LATEST RELEASES
Leon Else