FEATURED FIND: ROZZI GETS "DANGEROUSLY PERSONAL" ON NEW EP
Image by Imogene Strauss, provided by Girlie Action Media
While entering the NYC subway, Rozzi had an abrupt realization one could claim inspired her entire upcoming EP. Stopping on the steps, she said to herself "I'm going to block this person right now," and she did. With her ex-boyfriend now deleted from both her mind and screen, she was ready to spend her time excited about the future rather than regretful of the past. Her much anticipated EP Hymn for Tomorrow outlines this exact revelation by bringing us a "selection of vignettes," starting with sonically darker energy before emerging into the light for that classic happy ending. If we can take away anything from this release, "it's to make people feel like their vulnerability is a strength."
ROZZI - HOW'D YOU LEARN TO LIE LIKE THAT
Hymn for Tomorrow opens with dark piano ballad "How'd You Learn To Lie Like That," complete with smoky, raspy vocals - think Stevie Nicks meets Amy Winehouse. The opening line offers a blunt confession, "The last thing you said before you vanished was that this was so much more than the sex," before continuing to pick apart the lies her lover told with dry palms and a steady heartbeat. It's shockingly honest, vulnerable, and bold.
ROZZI - I CAN'T GO TO THE PARTY
Inspired by a "brutal" encounter with an old flame at a social gathering, Rozzi's neo-soul track "I Can't Go To The Party" depicts the singer eating popcorn at home while imagining being able to fearlessly go out again. Worried that months of hard work in getting over her ex will be wasted if she runs into him again, Rozzi's frustration turns to loneliness as she becomes so affected that she's willing to let her friends have fun without her. This one's the epitome of "all dressed up and  nowhere to go."
ROZZI - MAD MAN
"Mad Man" tackles the ill-conceived notion of women being too emotional through the lens of an experience with a manipulative lover. On top of rich background vocals, retro organ pads, and an epic guitar solo, Rozzi sings about her frustration - "You love to put it all on blast but I'm a bitch if I bite back." "Mad Man" is the empowering anthem we all needed, plus it has total "Love On The Brain" vibes.
PEACHES - JUSTIN BIEBER  (ROZZI LIVE COVER)
And we definitely can't talk about Rozzi without acknowledging her striped-back cover of Justin Bieber's "Peaches." I mean, listen to that low rasp at 0:52! She definitely doesn't skip out on her fair share of covers, giving us a wide variety of sonic mastery from Fleetwood Mac to Britney Spears.
Rozzi has been absolutely everywhere, from her debut performance on Jimmy Kimmel to collaborations with Kendrick Lamar, Pusha T and Maroon 5, to appearing on political platform NowThis to discuss climate change, wildfires, and voting for science. Catch her chatting up a storm on her podcast "Ugh! You're So Good!" with co-host and Pentatonix member Scott Hoying, and be sure to stream recently released Hymn for Tomorrow, out via BMG!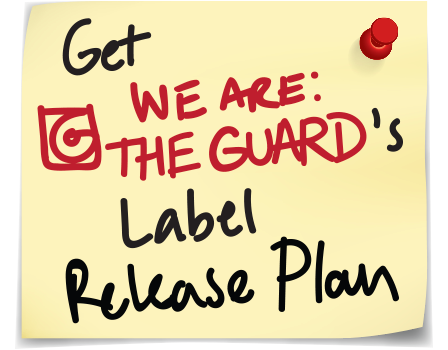 Solveig Deason is a junior at Berklee College of Music double majoring in Music Business Marketing and Film Scoring. As the Vice President of the Berklee A&R Group and previous A&R intern for Sony Music Canada, Solveig is passionate about discovering and working with upcoming artists. While studying under a full-tuition piano scholarship, Solveig writes for the Music Business Journal and curates content for multiple music business social media accounts.
Rozzi
WE ARE: THE GUARD LATEST RELEASES
Leon Else