FEATURED FIND: MEET SAINT JOSHUA, LONDON'S R&B REVELATION SOUNDTRACKING THIS YEAR'S SUMMER OF LOVE
With the world finally opening up after almost a year and a half locked indoors with little to no human contact, it feels like each and every one of us is overdue some big time sensuality. Following months of cold, creaking beds and empty apartments, we're all slowly remembering the experience of having a warm body beside us, skin stickily pressed against our own. And who better to soundtrack this year's summer of love than Saint Joshua, the British R&B revelation whose luxurious balladry couldn't make for a more perfect accompaniment to this fleshly reunion?
SAINT JOSHUA - I LIKE
Hailing from London, England, Saint Joshua first developed an interest in music while attending high school, where he bonded with friends over their love for pop titans such as Usher and Destiny's Child. By the age of 11, he was frequently performing covers at school assemblies, with Joshua eventually progressing to writing his own songs. It was after discovering iconic albums like D'Angelo's Voodoo, Lauryn Hill's The Miseducation of Lauryn Hill, and Jill Scott's Beautifully Human: Words and Sounds, Vol. 2, however, that Joshua really started to develop a profound sonic identity, with the 26 year old sharing his debut single, "I Like," in March 2021.
SAINT JOSHUA - I LIKE (LYRIC VIDEO)
Written by Saint Joshua in his home studio in Croydon alongside his frequent producer CMedina, "I Like" delivers a sumptuous entry point into this London singer-songwriter's intimate R&B reveries. An ode to the early throes of love, when every touch feels electric, "I Like" is the kind of song that can change the atmosphere of a room completely, dimming the lights and filling the void with an air of erotic anticipation. Much the same can be said for the follow-up, "Love Is…," a moony jazz serenade that hears Joshua's vocals rising and falling like a body between silk sheets as he sings of a liaison straight out of a movie script: "Let's live a life of metaphors/Make me feel incredible, baby/Show me love unseen before/Baby, you know what I'm saying."
SAINT JOSHUA - LOVE IS...
Saint Joshua added another page to his carnal book of hymns last month with the release of "Mi Amor," the third and final single to be unveiled from his debut EP Pilot, out this Friday (July 2nd). Bringing together Joshua's supple vocals with upbeat, Latin-esque rhythms, "Mi Amor" serves as another overwhelmingly sultry experience from this rising artist. With a summer of unbridled heat and passion ahead of us, then, We Are: The Guard recently caught up with this soulmaster to discuss the creative process behind Pilot EP, his biggest inspirations in life and music, and why Beyoncé, Solange, and JAY-Z are his dream dinner guests.
SAINT JOSHUA - MI AMOR
WE ARE: THE GUARD: Hi Saint Joshua! Thanks so much for chatting with us. Congrats on the upcoming release of your debut EP Pilot. Can you tell us about the process of writing and recording the EP?
SAINT JOSHUA: Thank you! I spent time writing and recording this project during lockdown in 2020. Because of COVID restrictions, I was driven to make music again. But for the same reason, I didn't have access to a studio. So I bought and borrowed equipment and created a home studio and worked on the project alone in my apartment. Thankfully, I found Cmedina (producer) online and he shared a lot of his productions which I gravitated towards and wrote the majority of the EP to. I learnt not only about music but about myself and the journey of creating Pilot reminded me why I love music. I planned to re-record the EP but I loved how intimate and organic the home recordings sounded and I wanted to keep that same energy. So, listeners can expect to hear a vulnerable and honest project.
WE ARE: THE GUARD: The live acoustic videos are absolutely stunning! How did this idea come to be and are there any stories you'd like to share about the shoot?
SAINT JOSHUA: I wanted to showcase the EP in a live setting but needed to overcome the challenge of limited live shows. Creating the video meant an unlimited audience can watch it in the comfort of their home. The live version of the EP was important for me to give a different dynamic to the softer studio version and to work with some talented musicians. The shoot day went so well and it felt amazing to be surrounded by professionals in a COVID safe environment. Interestingly, the band and I did not rehearse together until the actual day and despite that it went well without any hiccups. I'm so excited to release the full video!
WATG: Can you tell us about how you got your start in music?
SJ: I have always been into music. In high school, I spent the majority of my time locked in the music room learning the latest pop song on the piano to cover. When I turned 18, I started exploring and listening to other music genres and began songwriting from there. It has been a long process of developing my sound and understanding who I am as an artist but everyday I get closer to knowing the answer.
WATG:  Who inspires you musically?
SJ: I love listening to music that moves me into making music and the artists that have inspired that feeling are Frank Ocean, Solange, Jill Scott and D'Angelo just to name a few. I remember listening to their discography and just being excited about music and that is a hard feeling to come by!
WATG: Who inspires you in life?
SJ: Definitely my family and friends inspire me in life. They keep me grounded, they keep me honest and they support me in whatever I choose to do. We share our experiences, cultures and stories which inspire me when songwriting.
WATG: What else is on the horizon for 2021?
SJ: Releasing the Pilot EP on July 2nd is my ultimate goal and then I'm looking to release the full live video shortly after. I have some more content lined up for the EP that I can't wait for everyone to see. After that, more music!
WATG: To end with a fun one, if you could invite 3 people -dead or alive- to a dinner party, who would you pick and why?
SJ: Beyoncé, Jay Z and Solange - I'm finding out what happened in the elevator.
---
Saint Joshua's Pilot EP is available now on all streaming platforms.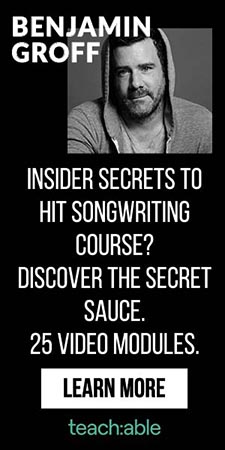 Jess Grant is a frustrated writer hailing from London, England. When she isn't tasked with disentangling her thoughts from her brain and putting them on paper, Jess can generally be found listening to The Beatles, or cooking vegetarian food.
Saint Joshua
Birthday / Sign
March 20 1995, Pisces
Favorite Movie/Show
Matilda
Inspirations
D'Angelo, Solange, Frank Ocean
Favorite song you've written
Love Is…
Favorite song by another artist
Prototype - Outkast
Life changing album
Beautifully Human vol 2 - Jill Scott
Drink of choice
Aloe Vera Juice
Favorite Food
Anything with prawns
Dream Collaboration
Blood Orange
WE ARE: THE GUARD LATEST RELEASES
Leon Else