FEATURED FIND: SARAH BARRIOS, THE RELATABLE POP SINGER-SONGWRITER FILLED WITH DUALITY AND REALNESS
Pop singer-songwriter Sarah Barrios is all about bringing together contradictions. East coast/West coast, from her native Connecticut to her transplanted home in Los Angeles. Intimate and personal, straight from the heart with home-spun jams like "Bedroom Floor Feelings," yet polished and slick and approachable enough for mainstream radio, Barrios might just have something to offer everybody.
SARAH BARRIOS - "BEDROOM FLOOR FEELINGS"
This duality is reflected in her interests and personality. Moving to Los Angeles to pursue an artist career, she moved to writing for others as well. This turned out to be a good move as she was quickly snatched up by Visionary Records, where she released her debut EP Letters I Didn't Send to rave reviews. Letters I Didn't Send reflects Barrios' duality, being an introspective reflection on hurting someone you love. Speaking on the personal origins of Letters, Barrios posted "This song has been in my heart for three years, FINALLY made its way to my notebook, and now it's yours. Writing this song wasn't easy. Hell, I tried like 20 times and most of those versions sucked. No one wants to be the bad guy in someone else's story, but sometimes you are. It's what you do with that realization that's important. This is the beginning of a story, an introduction on love and heartbreak and the first chapter in understanding what it means to truly be honest with yourself… I hope this song means as much to you as it does to me."
SARAH BARRIOS - "I DIDN'T MEAN TO"
The raw personal intimacy of Letters is paired with bright bold pop production, making the pain and regret easier to swallow.
Likewise, beneath her meteoric ascent to being one of this year's brightest pop hopefuls, Sarah Barrios reveals herself to be an ordinary person, reading Harry Potter and playing video games and dreaming of having dinner parties with Harry Styles. At this rate, that could happen sooner rather than later. No matter what happens, Sarah Barrios will make it relatable and accessible to any and everyone who cares to listen.
Here's our interview with Sarah Barrios, discussing how she's been faring with life during quarantine, on remote collaborations, and a love for oat milk lattes.
WE ARE THE GUARD: Hey Sarah! Thanks so much for chatting with us. How has this crazy year been for you?
SARAH BARRIOS: Hiya! Thanks for having me! This year has been probably the most strange and also the busiest I've ever been. Not being in the studio around other artists and creatives has been tough, but I'm grateful that I've still been able to make music and find new ways to do so!
WE ARE THE GUARD: Is there something you're passionate about outside of music that people might not guess?
SARAH BARRIOS: I feel like most people would probably guess it, but I really love reading and playing video games. Reading really helps me escape, learn new things about myself and honestly helps me write better songs. I also play a lot of video games! They help me interact with others in a time where we can't really see other people, so they have been extremely important in my life.
WATG: You recently released "Help" featuring Rence! We love that song. Can you speak to the creative process and what it was like working during COVID-19 times?
SB: Working during COVID-19 is such a strange thing. It's a lot of Zoom calls and text messages, but I think we found a way to really bring that song to life. Rence wrote his own verse and we worked on the concept for the video together, so it was a very collaborative process! We got tested and filmed the video, and I'm obsessed with it. He's insanely talented, so it was a blessing to have him be a part of the song.
SARAH BARRIOS FT. RENCE - "HELP"
WATG: Your music videos are consistently really stunning. Can you tell us about one of your favorite moments filming?
SB: Thank you so much! I love making music videos. It's so exciting to bring the music to life in a visual way. I really love the filming process as a whole. It's very face paced, which I think I enjoy. A lot of the time, I've written the treatment and taken part in the music video, so watching the behind the scenes is special for me. It makes me feel like I'm reliving the moment all over again.
WATG: As someone who has both an artist project and cuts with other artists, I'd love to hear about your journey in music. Did you always see yourself doing both?
SB: Originally, no! I knew having an artist project was what I wanted, but I really didn't know much about the world of writing for others, so it was never on the mind. When I first moved to LA, I wanted to spend some time figuring out what I wanted for my own career and decided to focus on writing all types of genres for others and ended up falling in love with it! While I'm focused on my artist project now, I still love to write for others and perhaps help them through something they're dealing with!
WATG: Who's an upcoming artist that you're excited about?
SB: I've been listening to a lot of Clairo recently! Her voice is so pretty and soothing and the melodies are really beautiful.
CLAIRO - "BAGS"
WATG: We love wrapping up with a fun one, so here goes: If you could invite any three people, alive or dead, to a dinner party, who would they be, and why would you invite them?
SB: Oooo this is a tough one. I think I'd do Stevie Nicks, Harry Styles, and Hayley Williams. I grew up listening to Stevie and Fleetwood Mac and I've always loved the way she writes. She's a badass and I love that. Harry Styles is insanely talented, and I think the way he's married both current sounds with an older generation is so cool. He's really changing the game in terms of music and also style. Hayley Williams has been one of my biggest inspirations since I was really young. She's always shown such vulnerability in her songs and yet also such strength and I try to do the same in my own music. This would be a holy trinity for me haha!
Letters I Never Sent is available on all streaming platforms.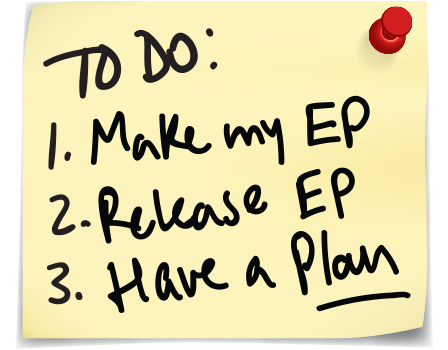 J. Simpson occupies the intersection between criticism, creativity, and academia. Based out of Portland, Or., he is the author of Forestpunk, an online journal/brand studying the traces of horror, supernatural, and the occult through music, fashion and culture. He plays in the dreamfolk band Meta-Pinnacle with his partner Lily H. Valentine, with whom he also co-founded Bitstar Productions, a visual arts collective focused on elevating Pop Culture to High Art.
Sarah Barrios
Birthday / Sign
April 6th / Aries
I Associate With
Books, video games, Halloween, flowers, Harry Potter
Favorite Movie/Show
Ready Player One + Harry Potter/ Avatar + Community
Favorite Book
A Discovery Of Witches + Pride & Prejudice
Inspirations
The world, introspection, books
Instruments played
Guitar + ukulele
Favorite song you've written
it hasn't come out yet....
Life changing album
Brand New Eyes - Paramore, + by Ed Sheeran
Drink of choice
Iced oat milk latte or mint tea
Favorite Animal
Bats + cats
Favorite Food
Tteokbokki, sushi, + mole
Dream Collaboration
Harry Styles + Hayley Williams
Favorite Condiment
Hot sauce + soy sauce
Celebrity Crush
I have way too many haha
WE ARE: THE GUARD LATEST RELEASES
Leon Else