FEATURED FIND: SIR CHLOE – BROOKLYN'S LOVESICK INDIE ROCK SENSATION THAT CAN'T BE IGNORED
by Bianca Fernandes
3/29/22
If Lana Del Rey and King Princess merged their musical talents to form a new superhuman being with vocal gold and the sound of angels, then I'd say that's a pretty good backstory for today's featured artist, however fictional. That musical genius is Sir Chloe, essentially self-taught singer, songwriter, and multi-instrumentalist Dana Foote, and her band members, based in Brooklyn, New York.
Sir Chloe has been releasing music online since 2019 and hasn't stopped since their very first single release "Animal," which is still one of their most popular tracks today. Talk about timeless talent!
Behind Sir Chloe is Dana Foote, who started the musical project in 2017 during her senior year of college where she put on a concert in place of a final thesis presentation. Brilliant! The band originally consisted of guitarist and producer Teddy O'Mara, Willy Giambalvo on drums and bassist Pixel West. Now, the group also includes Dana's brother Palmer Foote and Austin Holmes.
Their sound is as much inspired by The Pixies as Stravinsky, and things just keep getting better as every release exceeds expectations and offers something new and exciting from the band.
Dana Foote taught herself how to play guitar by using Mel Bay books. She went on to play the piano, the mandolin, the accordion, and the harmonium. I told you she's a musical genius, right?! She takes her roots of traditional rock and merges them with intimate song writing to form the unique sound of Sir Chloe, with influences such as St. Vincent, Cage the Elephant, Lianne La Havas and Andy Shauf. And you can't ignore her academic background in music that also plays influence to everything she touches, with classical influences such as Igor Stravinsky, Sofia Gubaidulina, Claude Debussy and Béla Bartók.
On the band's debut album, her strong, guttural vocals match up perfectly with the nervy, reverb-soaked guitars, and the project leaves you wanting more! But lucky for you, there's much more to come from these soon-to-be Brooklyn superstars. One of my favorite lyrics by Sir Chloe comes on the album's closer "Michelle" and go like this: "You want to be / my special one / I cannot breathe / please just go home." So simple, so beautiful! I'm officially in love with Sir Chloe!
SIR CHLOE - MICHELLE
"Michelle" is Sir Chloe's most popular track on streaming services and once you listen to this one, it's very clear why. The somber song has an equally somber but beautiful music video to match. Both pieces of art reflect an honest vulnerability that's hard to ignore. This isn't a song you listen to once and move on. You're gonna want to listen to this one until it drowns out everything in your life and all that's left ringing in your ears is the haunting chorus "Michelle, Michelle/ You are a monster from hell". It brings a certain kind of peace along with it and I simply just can't get enough of this standout track.
SIR CHLOE - ANIMAL
Another one of Sir Chloe's most popular songs, "Animal" comes with its very own lyric video, and I must say, I love a good lyric video! Especially when the lyrics are so important to the integrity of the song, as they are with all Sir Chloe's music.  "Animal" is about forcing love on someone and essentially gaslighting them when they say no, making them resort to behaving like an animal. At least that's my own interpretation of the song anyway. It's a unique little bop, with subtle yet powerful lyrics and an outstanding vocal performance that goes well with the loud, gnarly guitars.
SIR CHLOE – SEDONA (LIVE AT BROOKLYN STEEL)
Aren't you lucky we have all this amazing content of Sir Chloe's music?! I sure am thankful, because when I fall in love with a band the way I have with Sir Chloe, I want to dive deep into everything they have to offer, and this young band has a great collection of music and videos to explore.
Watching them perform live is something truly special! You'd think they've been doing this for many, many years already. Such a well put together musical outfit, it gives me chills watching them perform their hit "Sedona" under the mood lighting. There's so much going on with this slow-paced love song, but the vocals remain the star of the show, as with all their music, and I'm a fool for captivating vocals like these! My heart has melted and gone to heaven after watching this performance. Stand out lyrics include "Sedona, Arizona/ Don't you wanna be nobody every once in a while?/ Sedona, I'm looking for you/ Nothing even matters just as long as you're mine".
SIR CHLOE – FEMME FATALE (LIVE AT BROOKLYN STEEL)
Gotta love a classic cover by a band that can pull it off, and Sir Chloe pull this off like it's nobody's business. The vocalist performs this song with grace and ease, and the rest of the band make it their own without making it completely unrecognizable. It's everything you want from a cover performance! That's why I had to include it for all you lovely people! And when the band turns up the instrumentals and play hard and heavy, it just hits all the right buttons. What a jam! I told you these guys have so much to offer, it's hard to keep up. But let's keep trying!
SIR CHLOE - MERCY
Sir Chloe's most recent release is "Mercy" and here's a lyric video to groove to. Released in March 2022, "Mercy" is a delicate and enticing little number that shows some nice evolution in the band's sound. The chorus goes like this and I'm eating it up right now "Mercy, are you still with me?/ I'll give you anything/ Take it all the way/ Mercy, can you forgive me?/ I want your everything". So romantic, I long to be the muse behind Sir Chloe's music. This track is full of grief and cries of pain, begging for mercy with every stunningly sung lyric. Yet unapologetic with compelling melodies and a feeling of heartache and tortured love. 
Catch Sir Chloe on tour in the US this Spring and experience the excellence of the band live in concert. You don't want to miss out on this one, people! So, grab your tickets now at https://www.sirchloemusic.com/ before they're sold out. Now take a listen to Sir Chloe's 2020 debut album Party Favors and drift away to a universe filled with beautiful vocals and harmonious melodies.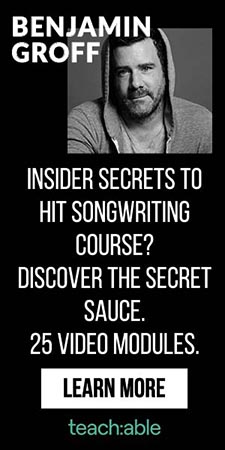 Sir Chloe
WE ARE: THE GUARD LATEST RELEASES
Leon Else