FEATURED‌ ‌FINDS:‌ RUSH AND LISTEN TO ‌SMINO, OUR FAVORITE NEW UNIQUE VOICE IN HIP HOP
Image by Arielle Tindel
Smino rules. It's just that simple. Listen to his tunes and you'll be hard-pressed to disagree.
Okay, that's the end of this "featured finds" article, thanks for joining us here today at We Are: The Guard.
--
We're kidding! --but are we?
Sometimes words just are just here to get in the way between you and actually listening to the jams. And these picks really do the work of speaking for themselves. These indie hip hop jams are so groovy, funky, moody -- and the emergence of a truly unique voice in hip hop -- that we don't want to waste any more of your time before getting to the stuff that matters: the tunes.
Let's skip right over Smino's featured verses on tracks from Thundercat, Doja Cat, Chance the Rapper, and Noname and straight to the solo material, huh? After all, if you wanted to hear songs from artists you already knew you'd spend time on a different website...
SMINO - "WILD IRISH ROSES"
The temptation to discuss every song on Smino's debut album, blkswn (2017), is real, but we must show restraint and pick just the one. Considered "Anita" and definitely "Amphetamine," but ultimately we couldn't resist "Wild Irish Roses," which plays like a love letter to someone you've already broken up with and now just want to rub how well you're doing in their face. This song is sexy and moody and makes us feel some kind of way. What way? Uneasy… too hot to handle, really. The beat is massive and mellow simultaneously with Smino's voice pulling all it's tricks here, alternating between sultry crooning and mile-a-minute rapping, and even dipping into a high-pitched frenzy for a moment there. "Wild Irish Roses" leads off the record, and our advice is honestly to just let it keep playing. 
SMINO - "Z4L (WITH BARI & JAY2)"
It wouldn't be fair to just brush past NOIR, Smino's second full-length in as many years. Here, the production remains playful with all sorts of strange sounds zipping through the background (a staple of all Smino beats). This one features verses from Bari and Jay2, but it's Smino that truly shines -- we wouldn't be bothering if that wasn't the case.  "Z4L" let's hook take front and center and gears a little more toward straight hip hop than "Wild Irish Roses"'s R&B side of things (just going to show his versatility). At one point Smino dives into some kind of baby voice and somehow makes it completely land. Now that's a renaissance rapper right there.
SMINO - "TRINA"
Smino's been on that single tip since 2018, and our favorite is "Trina." This one feels straight from the 90's in all the best ways, like Mariah Carey bout to come in and try out a verse on the remix. Smino is channeling twelve of our favorite different artists at once, and of all the songs we've had on repeat this week, this one feels like it just can't miss no matter where it's played. Play this one at the party and it'll get started right quick. Well, when parties start back up, that is... 
SMINO - "BACKSTAGE PASS (WITH MONTE BOOKER & THE DRUMS)"
Okay, I said we were staying away from collaborations, but as indie-heads it's hard for us to stay away from a beat by The Drums.  We love the Drums and their signature guitar sounds just makes "Backstage Pass" hit all the harder for us. 
Smino over indie rock? That's a We Are: The Guard fresh to death featured find.
--
Those songs sure spoke for themselves, didn't they? No go and listen to all the rest of them.
 

 

 

View this post on Instagram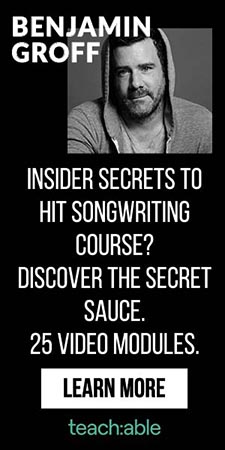 From deep within the murky depths of the Los Angeles River emerged a creature: 50% raver, 50% comedian, 10% Robotcop. Kurt Kroeber doesn't own a dog, operates Soundbleed (the world's only dance party comedy talk show rave), and is down to party with you. Come up some time and say "Hey dude!" But definitely make sure to casually drop the secret Illuminati password.
Smino
Hometown
St. Louis, Missouri
WE ARE: THE GUARD LATEST RELEASES
Leon Else