FEATURED FIND: MEET 15 YEAR OLD HITMAKER SOFIA KAY
At just 15 years old, Sofia Kay has figured something out that some spend entire lifetimes on: How to write a great song. Though she only has a few songs out, she has firmly established her signature sound- storytelling lyrics supported by infectious melodies. Simply put, Sofia Kay has got it. She's already writing hits, and it's only a matter of time before we see her on the charts. We're lucky enough to work with Kay on the publishing side with Brill Building (our publishing company). "Sofia Kay is a one in 10 year signing," said Benjamin Groff, We Are: The Guard and Brill Building founder.
The Toronto-based singer-songwriter has been writing since she was 12 years old. In 2019, her song "Seoul" was recognized as a winner in the International UK Songwriter Contest Under 18s Category. "Seoul" was released as her debut single and grabbed the attention of Spotify and Apple Music curators alike, landing on some of We Are: The Guard's favorite playlists.
SOFIA KAY - "SEOUL"
Following her explosive debut, Kay made an even bigger splash with her second single "Dance with you." No matter how dark things can get, the song reminds us that thinking of dancing with that one special someone can always lighten the mood. With a gorgeous music video, a melody that draws listeners in, and lyrics that just make you want to smile, Kay reminds us of a young Taylor Swift.
SOFIA KAY - "DANCE WITH YOU"
Not only is Sofia Kay having success at the start of her career as an artist, she's also had success as a professional songwriter for other artists. At just 14, she landed her first cut with K-Pop boy group TXT (Tomorrow x Together).  Melodically and lyrically "Way Home" has Kay's signature touch. The song tells the story of the journey home from school over the kind of melody that sticks in your head for days.
TXT - "WAY HOME"
Today, Kay brings us a brand new single, "Tea Shop." As explained on Instagram, she had the melodic idea while on a trip with her family in France. Away from home and her instruments, she recorded the melody into her phone and later wrote lyrics. As soon as she got home, she added the guitar part.
 

 

 

View this post on Instagram
Kay is a master storyteller, dropping just enough information at the exact right moment. She plays to this strength on "Tea Shop," as it intrigues listeners with just the first few lyrics. Throughout the song, she cleverly reveals the end of a relationship through describing the experience of being at a tea shop. With just an acoustic guitar, she shows us a new vulnerable side to her artistry.
SOFIA KAY - "TEA SHOP"
We sat down with the rising singer-songwriter to discuss New Year's resolutions, "Tea Shop," and more!
WE ARE: THE GUARD: Hey there, Sofia! Thanks so much for chatting with us. As 2021 kicks off, do you have any New Year's resolutions?
SOFIA KAY: I hope to continue putting out music and I also hope to find time to work on my novel series!
WE ARE: THE GUARD: What's your musical background and who inspires you?
SOFIA KAY: I have been singing since I learned to talk. I wrote my first song called "Fairies" when I was around 7 years old (lol!).  My musical inspirations are movie/anime soundtracks- for instance, the Studio Ghibli movie soundtracks. Artists who inspire me are Taylor Swift, Kendrick Lamar, and Harry Styles.
WATG: We LOVE your new single, "Tea Shop." Could you tell us about the creative process in creating it and what the song is about?
SK: I first got the idea for the chorus melody when I was on a trip to France with my parents two years ago. The day I got home I went up to my room, got my guitar, and put the song together that day. It was a story that I came up with in my head.
WATG: In addition to your artist project, you also have cuts with artists like Tomorrow x Together. What was it like writing "Way Home?"
SK: It was fun! When I got the track I put some melodies down and we sent it in. They happened to like it. It was amazing because it was the first time I got published for another artist!
WATG: Did you always think that you'd do both the artist side of things, as well as write for other artists?
SK: I always knew I would write for myself. I didn't know I would be writing for other artists. When I signed a publishing deal with Brill Building Modern Copyrights, that opened a whole world to me.
WATG: In your opinion, who's an upcoming artist that we should be listening to in 2021?
SK: Me! Lol....And I think Olivia Dean is really talented.
WATG: We may or may not have something in the works with Olivia Dean… keep your eyes peeled! What's one thing you know now that you wish you knew when you first started?
SK: My career is fresh so I'm still learning a lot. One thing I have realized is that major success in this industry takes time, patience and a lot of hard work!
WATG: Lastly, ending with a fun one- if you could have any animal as a pet, what would it be and why?
SK: If I could have any animal as a pet, it would be a panda because I can cuddle with it. I like tigers too, but I can't cuddle with a tiger.
"Tea Shop" by Sofia Kay is out now on all streaming platforms.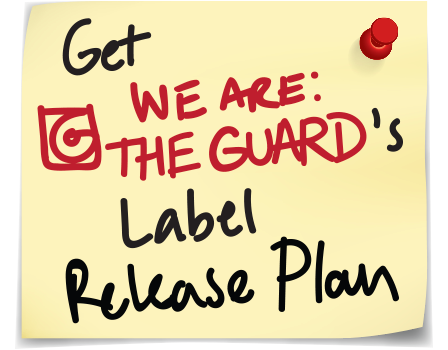 Arielle Tindel is from Cleveland, Ohio. She recently graduated from Berklee College of Music with degrees in Music Business Marketing and Songwriting. In her free time, Arielle can be found gardening or playing bass.
Sofia Kay
Birthday / Sign
August 22/ Leo
Pets
A Golden Doodle named Lola
Favorite Book
The Tiger's Daughter By K. Arsenault Rivera
Life changing album
Folklore
Hobby / Passion
Writing Songs and Stories/Novels
Drink of choice
Any kind of Tea
Dream Collaboration
Harry Styles
WE ARE: THE GUARD LATEST RELEASES
Leon Else