FEATURED FIND: INDIE-POP ARTIST SOPHIA BEL IS THE BEST ARTIST TO COME OUT OF CANADA (SORRY DRAKE)
by Charlotte Stack
8/11/21
Photo by JF Suavé
Michigan born, Québec raised Sophia Bel is a flower that keeps on blooming. Bel's newest single "I Don't Need My Space" turned me into a bee that just can't get enough.
One of the best parts about finding and following emerging artists is being able to track their growth with each release. Sophia Bel is no exception - every song of Bel's is great in their own right, but they truly do just keep getting better and better. I attribute her growth as an artist to her eclectic taste in music. The more genres of music a musician listens to, the better their music will be.
Bel grew up just outside of Québec City, as a self proclaimed emo kid amongst a sea of average, insecure suburban kids desperate to fit in with each other. Wise beyond her years, Bel never fell into the pressures of inauthenticity to please those around her. That didn't come without consequences, however. Bel was bullied throughout her high school experience because she was different from other kids. She turned those lemons into lemonade, though, and I'm sure all of her bullies are punching the air now.
SOPHIA BEL - TIME
Bel's track "Time" catches your attention immediately with a somewhat intergalactic sounding synth being played at an irregular rhythm. Then comes her light, yet haunting vocals, accompanied by some keys and drums. By the chorus, an all-encompassing sonic landscape is developed. "Time" was the leading single off of her debut EP Princess Of The Dead, Vol. I. The name for the EP is what her bullies used to call her in highschool due to her fair complexion and dark nail polish. Bel has reclaimed this name since, turning it into the title for not only this stellar first EP, but also her second EP.
SOPHIA BEL - YOU'RE NOT REAL YOU'RE JUST A GHOST
"You're Not Real You're Just A Ghost" was the leading single off of Bel's second EP, named Princess Of The Dead, Vol. II. If I close my eyes, I'm transported to the early 2000s, a time when I was just a toddler, but would definitely have been a moody teenage girl yearning for a flip phone and the newest collection of Lip Smackers lip gloss. Bel, however, was yearning for a love interest to simply communicate with her. In an interview with LADYGUNN, Bel describes this song as, "satirical take on the frustrations caused by a general lack of communication in relationships". Drums, electric guitar and synths join forces with Bel's vocals to create a delightfully danceable, maybe even mosh pit-able, song.
SOPHIA BEL - I DON'T NEED MY SPACE
"I Don't Need My Space" was actually the first song of Bel's that I came across and was immediately addicted to the track. I was initially drawn to the way Bel paired the 2000s pop punk sound she loves so dearly with the almost childlike, giddy post-chorus. The more I listened to this song, the more I loved it. Bel has meticulously layered dozens of sounds, all of which help develop the quirkiness of this track. Yes, including the dolphin sample towards the end of the song. Bel's songwriting deserves some attention, too - the chorus is great. "I don't need my space / I only need your lipstick on my face", Bel sings. "Can you wake me up tomorrow / And touch me in my sorrows / 'Cause I don't think that I will ever change".
Sophia Bel's most recent single "I Don't Need My Space" was released on June 16, 2021 via Bonsound and is available now wherever you listen to music. We are looking forward to whatever comes next from Bel!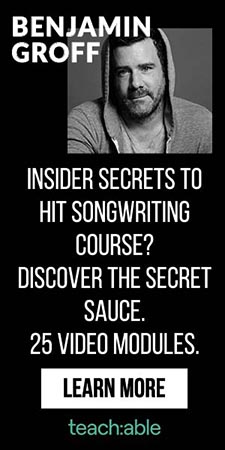 Charlotte Stack lives in Philadelphia, Pennsylvania, where she studies Music Business in Drexel University's Music Industry Program. When she isn't working, Charlotte is most likely cuddling with her dog, Jade or at a show.
Sophia Bel
Inspirations
Britney Spears, Christina Aguilera, Good Charlotte, Avril Lavigne, Blink 182
WE ARE: THE GUARD LATEST RELEASES
Leon Else