FEATURED FIND: GOD IS A WOMAN AND HER NAME IS SQUIRREL FLOWER
Image provided by Polyvinyl Record Co and Pitch Perfect PR
Singer-songwriter Ella Williams (Squirrel Flower) creates a stunning world of her own on her sophomore album Planet (i). A front to back listen will transport you there and you just might want to say.
Born and raised just outside of Boston, Massachusetts, Ella Williams was exposed to music at a young age. She would visit her grandparents frequently in her youth at their co-op in Nyack, New York, where her father also grew up. Her grandfather was the co-founder of Pro Musica, a medieval ensemble, and her grandmother was a classical vocalist: it makes sense that Williams began singing in choirs as an eight year old.
Williams discovered the Boston DIY scene as a fourteen year old. Inspired by the scene, she began songwriting and playing guitar at the same age. The earliest form of the Squirrel Flower we know and love today was born, however, in 2014 when Williams moved to Iowa to attend Grinnell College. The small Iowa town that her college was located in happened to have a music scene: Williams was immediately involved. In 2015 she released her debut EP Early Winter Songs in Middle America under her real name, followed by her first Squirrel Flower EP Contact Sports in 2016. Featuring a mix of booming rock performances and intimate ballads, Contact Sports is a vulnerable yet confident documentation of Williams' college experience. In its leading single "Conditions," Williams warns, "I'll be gentle and I'll take it slowly / Just as long as you say you don't need me / I'll do you right and I'll take it steady / But when I say go you better be ready."
SQUIRREL FLOWER - CONDITIONS
Four years after the release of Contact Sports, Williams' debut, full-length record I Was Born Swimming was released via Polyvinyl Records to critical acclaim.  I Was Born Swimming couldn't have come at a better time. For an album released just two months before COVID-19 fully shut down the country, the lyrical content was almost suspiciously relevant. If life pre-COVID was a movie, "Streetlight Blues" would have been the song to play during the end credits. "Bugs in the streetlight / our time is over soon," sings Williams. "Don't say you love me then make other plans."
SQUIRREL FLOWER - STREETLIGHT BLUES
Don't get me wrong - there isn't a single Squirrel Flower song that I don't like. That being said, something about Squirrel Flower's sophomore record Planet (i) makes me yearn, love, accept and regret more than any of her other work. Calling it a "love letter to disaster in every form imaginable," Planet (i) sees Williams looking at her world, both literally and figuratively, in ruins, to pick up the pieces and put them back together. Listening to this album is the equivalent of an astral projection.
SQUIRREL FLOWER - I'LL GO RUNNING
"I'll Go Running," the first song from Planet (i), very quickly establishes that Williams has blossomed into a confident being. She mutters at the start of the song, "I'll go running / let my hair down / Won't give two ears to what you say now." By the end of the song, she roars, "I'll be newer than before / I'll be something that you've never seen." Williams is not here for second chances. She is too good for them, and she thinks so, too. Nothing feels tentative, and her confidence is inspiring.
SQUIRREL FLOWER - FLAMES AND FLAT TIRES
Another celebration of self-healing on Planet (i) comes in the form of "Flames and Flat Tires." Here, Williams tells a story about a broken car that looked for a quick fix in damaged parts, but reassures the listener that she'll "Get it fixed soon / And you'd better watch out for me / Flying down the road / In flames and flat tires baby." Williams realizes that quick fixes will only lead to more problems, but she has the confidence to look up to the future. Maybe we should all do the same.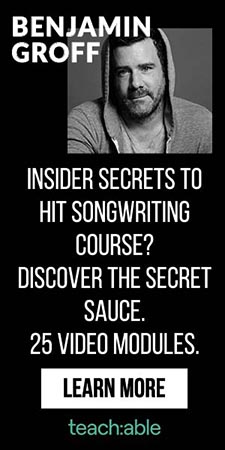 Charlotte Stack lives in Philadelphia, Pennsylvania, where she studies Music Business in Drexel University's Music Industry Program. When she isn't working, Charlotte is most likely cuddling with her dog, Jade or at a show.
Squirrel Flower
Hometown
Arlington, Massachusetts
Birthday / Sign
August 11, 1996 / Leo
Inspirations
Joni Mitchell
Education
Grinnell College
WE ARE: THE GUARD LATEST RELEASES
Leon Else